Architecture workshop in Jordan explores Amman's urban challenges
During HERe_Amman, a workshop recently held at Jordan University by Tamayouz Excellence Award and Coventry University, participants were invited to explore and create responses to current and future challenges facing Amman.
Held during the second week of December 2018, the workshop was open to international and regional students and professionals who analysed Amman's urban issues, including water and food scarcity, transportation, climate change, urban growth and housing. The programme divided the participants into groups to focus on assigned topics related to the themes of the workshop, ensuring a balanced mix of international and local participants on each team.
The programme also featured daily talks from academics, government officials and architects, such as architect Aymen Zueitar who discussed vernacular architecture, Dr Othman Al Mashagbeh who covered Jordan's water scarcity, and Jan Raes who presented quantification and gamification.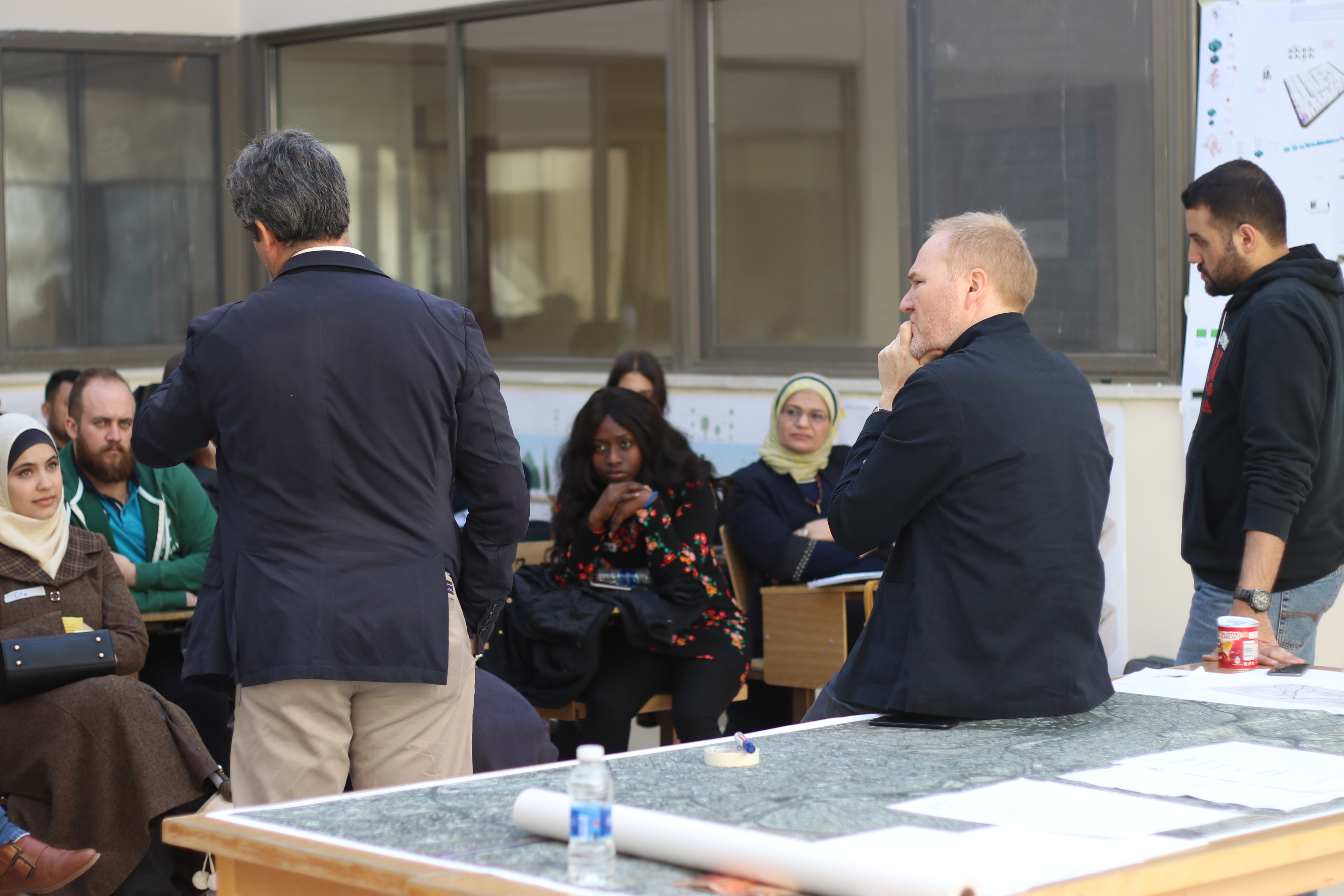 The leaders of the workshop included Ossaid Aleitan, founder and CEO of Ossaid Aleitan for Construction Management and Design Consultancy in Jordan; Claudia Linders, dean of Fontys Academy of Architecture and Urbanism and founder of Atelier Claudia Linders in the Netherlands; Sebastian Hicks, senior lecturer of architecture at the School of Art and Design at Coventry University in the UK; and Felipe Samaran Salo, dean of Universidad Francisco de Vitoria in Spain.
"If you look at our lecture programme, we had lectures from locals who presented really specific local expertise about infrastructure, local water supplies, and so on, and then we had expertise from abroad coming in, which was also very nice because it promoted the exchange of knowledge between people of different backgrounds," said Linders.
"There has also been a spread of intercultural awareness," she added. "We've really become aware of how different our ways of looking at certain challenges are and what we can learn from each other. We then tapped into how we can use these ideas, or shift or change them to work within this context."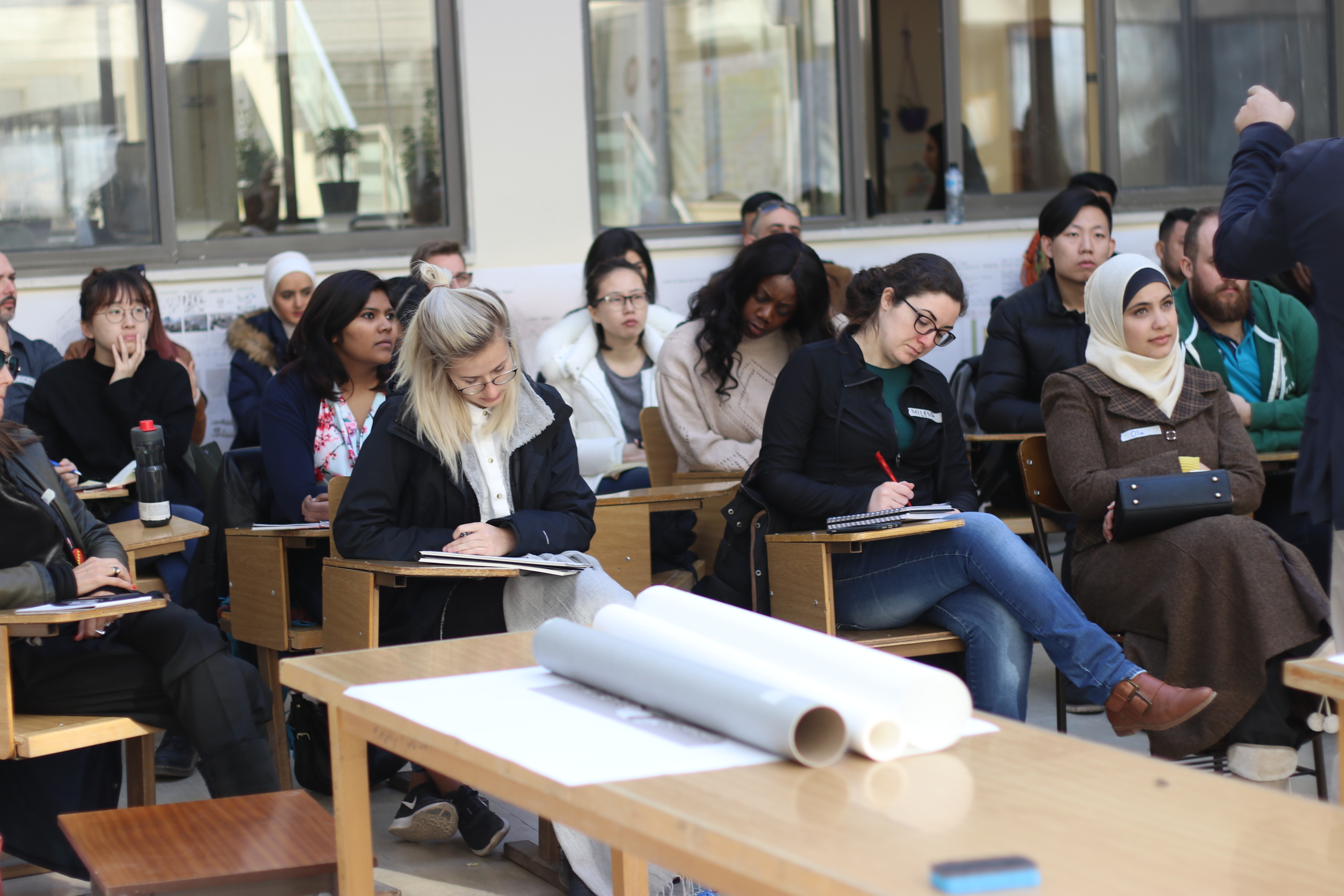 The participants split their days between attending presentations and talks, and completing online and field research regarding their specific topics, which ranged from preferred materiality for local building to the lack of urban space. At the end of the week-long workshop, the groups presented their findings and proposed solutions for Amman's future growth during a symposium, which will later be published and exhibited.
"I joined this workshop because I wanted to hear some ideas from abroad. Here, there are many plans for Amman, but they're only plans on paper so far," said Jordanian participant, architect and urban planner at Consolidated Consultants, Firas Sweidan, who spent the week researching open areas and the reuse of staircases in Amman.
His team looked at ways to make staircases attractive points of social interaction within their immediate environments. Currently considered dangerous, especially after dark, public staircases in Amman, despite proposing potential spaces for urban connectivity, are largely avoided by locals. He hopes to transform the public perception of these spaces, rendering them positive areas within the city.  
"I wanted to understand what has been done in other cities that can be applied to Amman to enhance its urban plan and public spaces," Sweidan said. "We have transportation problems, connectivity problems and a lack of open spaces – so I joined the workshop to gain a fresh perspective."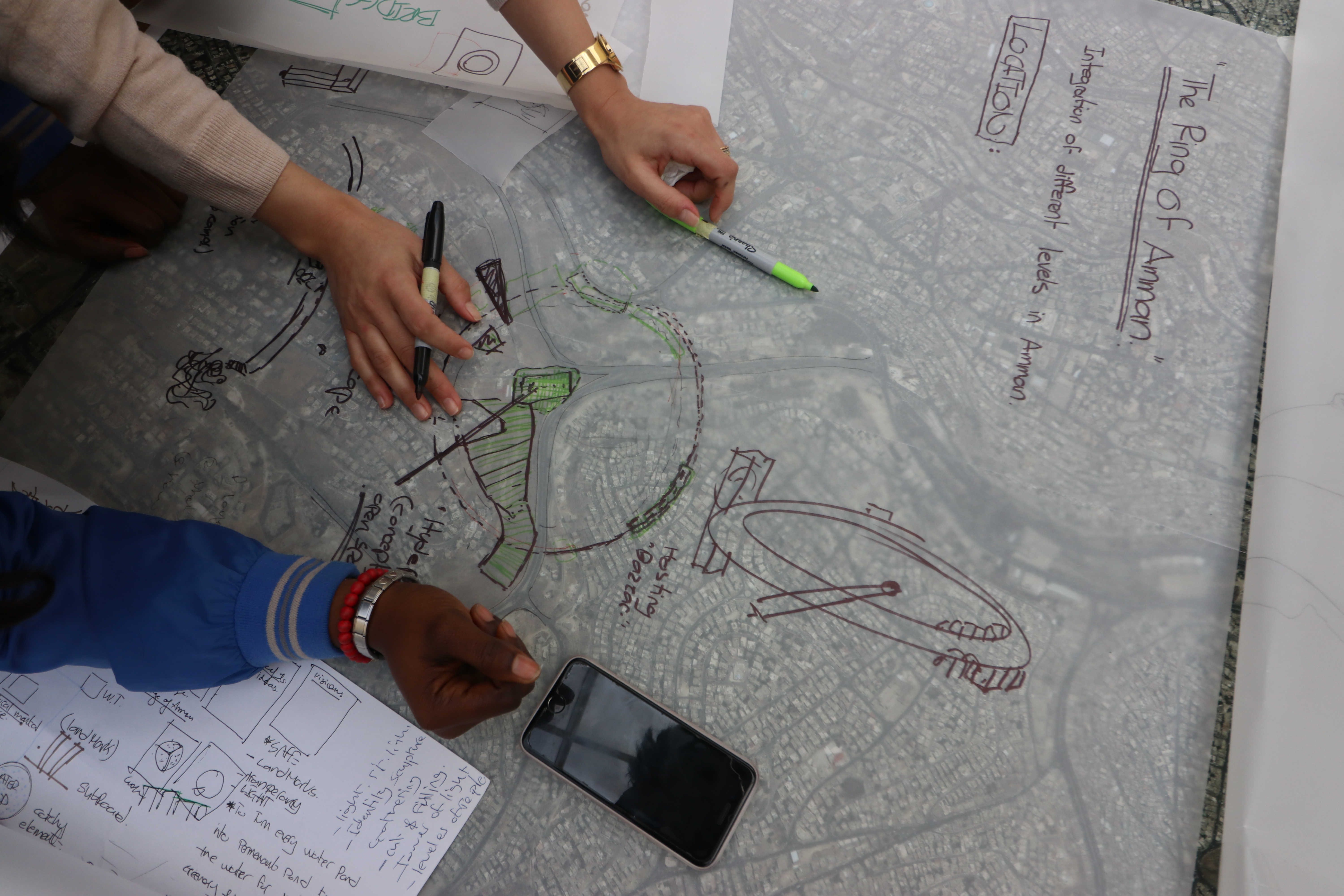 According to Sweidan, many of the findings discovered in the workshop can be applied to other cities in the Middle East, such as Beirut or Damascus. Fellow participant and Lebanese student from Coventry University, Saba Samer El Hashem, agreed with Sweidan.
"One idea that stood out to me, which would also be useful in Lebanon, is creating a simple filter that could minimise 90 percent of the pollution that enters natural water holes," said El Hashem. "I heard it from Ammar Khammash when he was reviewing the topics. It's something I hadn't thought of before, but it's brilliant."
"The workshop has definitely exceeded our expectations," added Hicks. "We've had fantastic feedback and discussions. And I think the first thing everyone has gained is they've connected with and discovered each other – the participants have also had the chance to really learn the city and experience it in a new way."