Amale Andraos to replace architect Hala Warde as designer of Beirut Museum of Art
Co-founder of New York-based firm WORKac, Amale Andraos has been selected to design the new Beirut Museum of Art (BeMA), replacing Lebanese-French architect Hala Warde, who was initially selected out of 13 shortlisted design teams.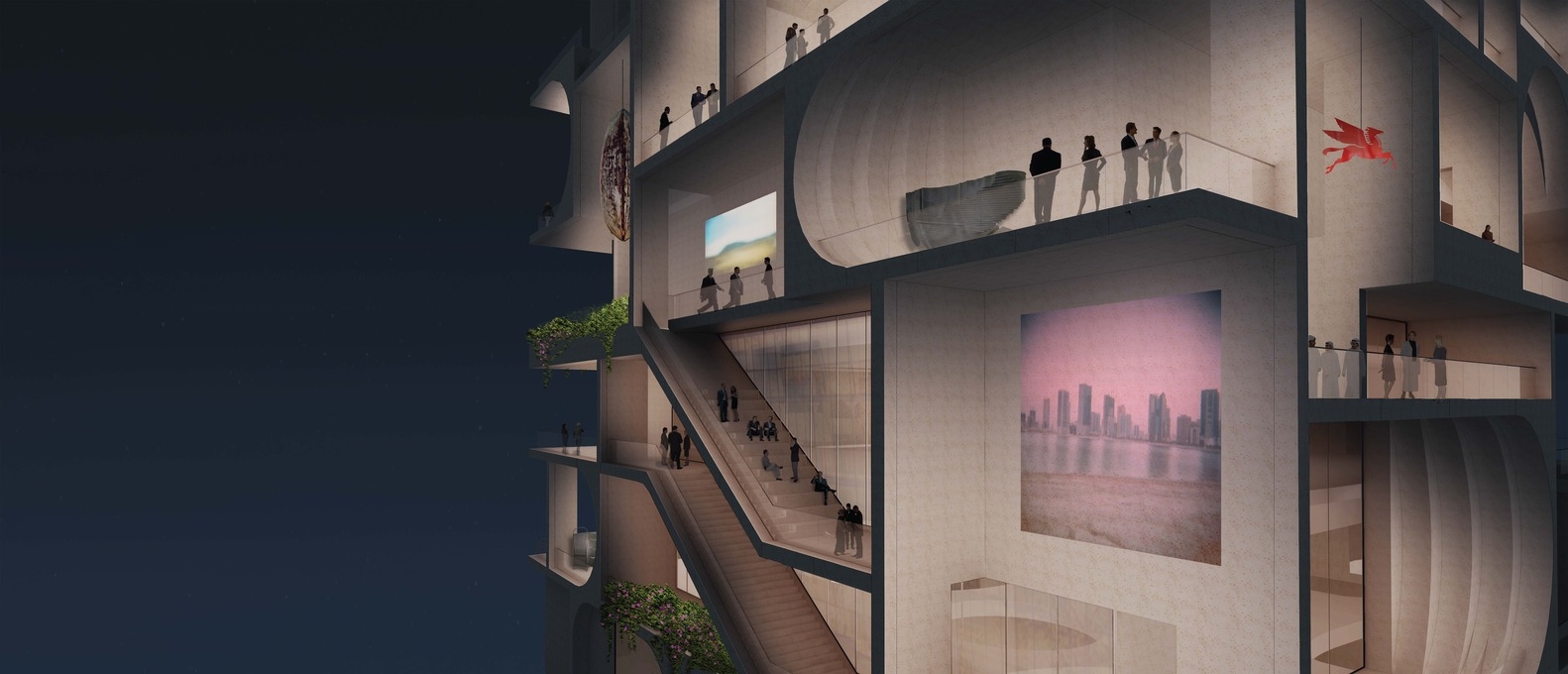 Scheduled to open in 2023, the museum will be located in the heart of Beirut, positioned on a site that marked the diving line during the country;'s civil war, and is set to house a permanent collection that features modern and contemporary art from Lebanon, its Diaspora, as well as the wider Middle East.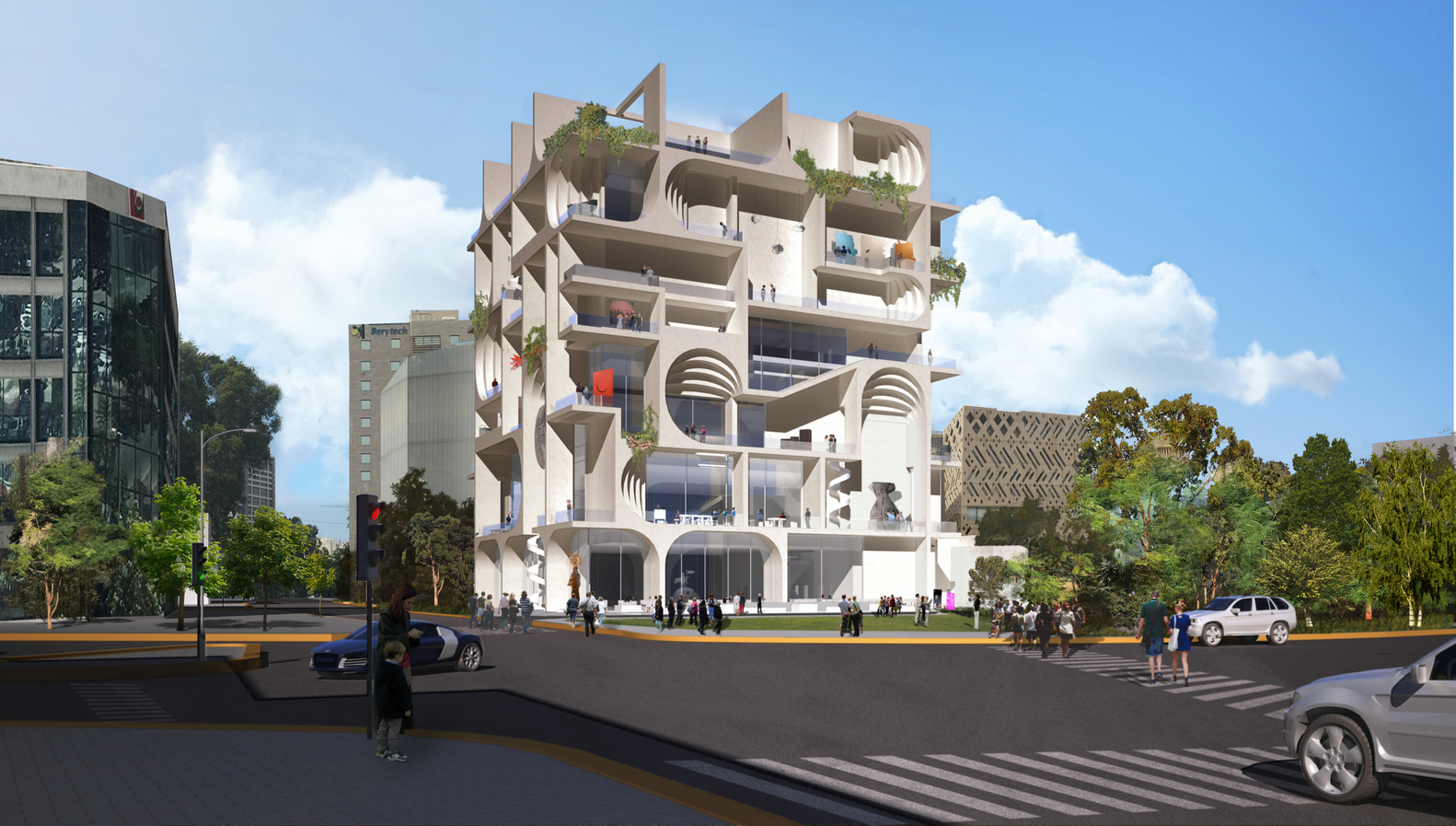 Lebanese-born Andraos' new proposal is designed as an 'open museum', featuring six storeys of promenade space that wraps around the facade of the building, inspired by the ubiquitous Mediterranean balcony that creates a hybrid of indoor-outdoor experiences. The vertical promenade winds around the cube-like building towards the rooftop, terrace, and cafe; creating a  new typology for flexible exhibitions and programming.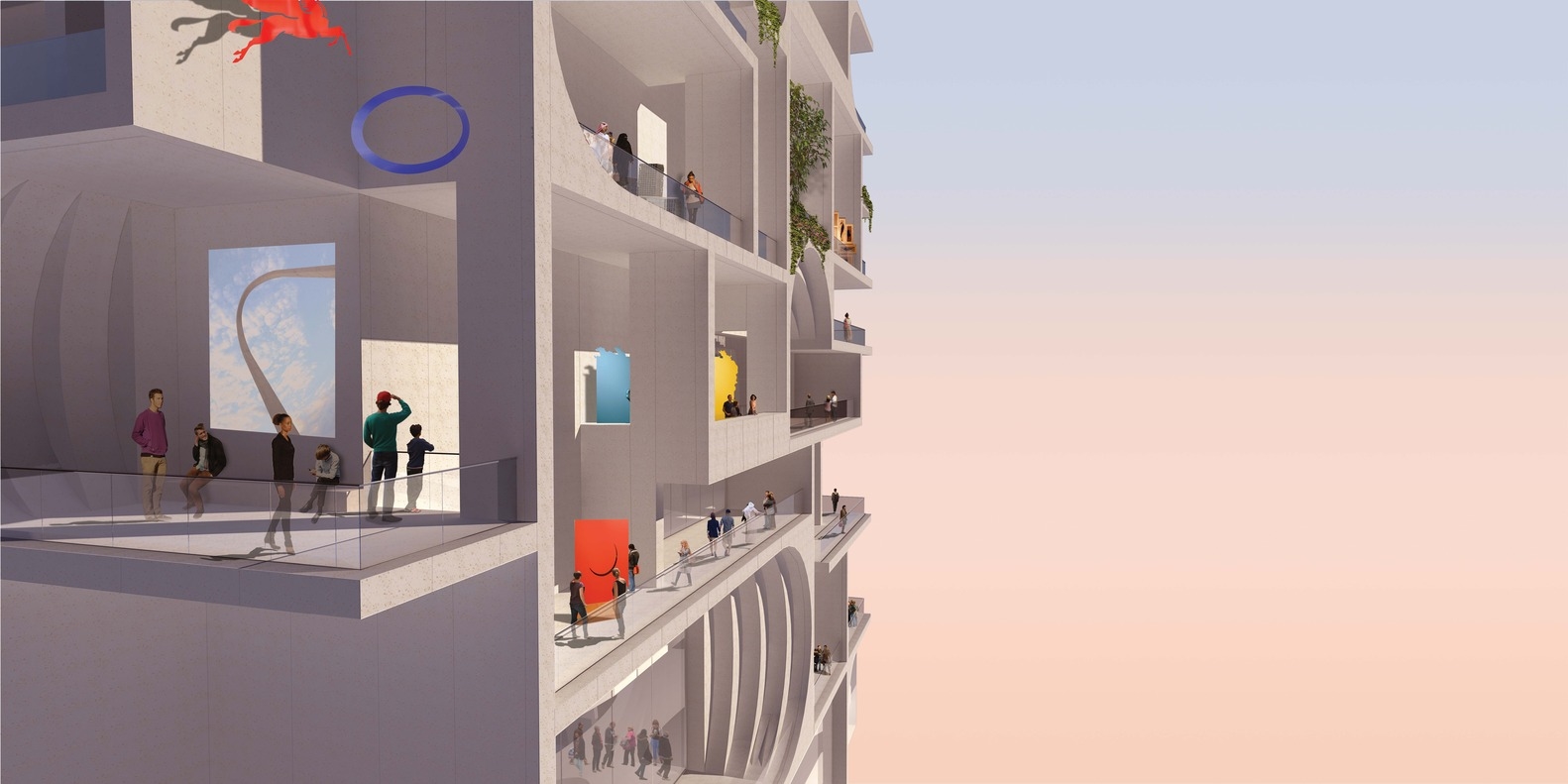 The thickened enveloped of the new design proposal allows for changeable gallery spaces, community rooms, and urban gardens. 
Defying the traditional closed, white cube gallery model, Andraos' design blurs the lines between interior and exterior, catering for more public engagement with the artwork.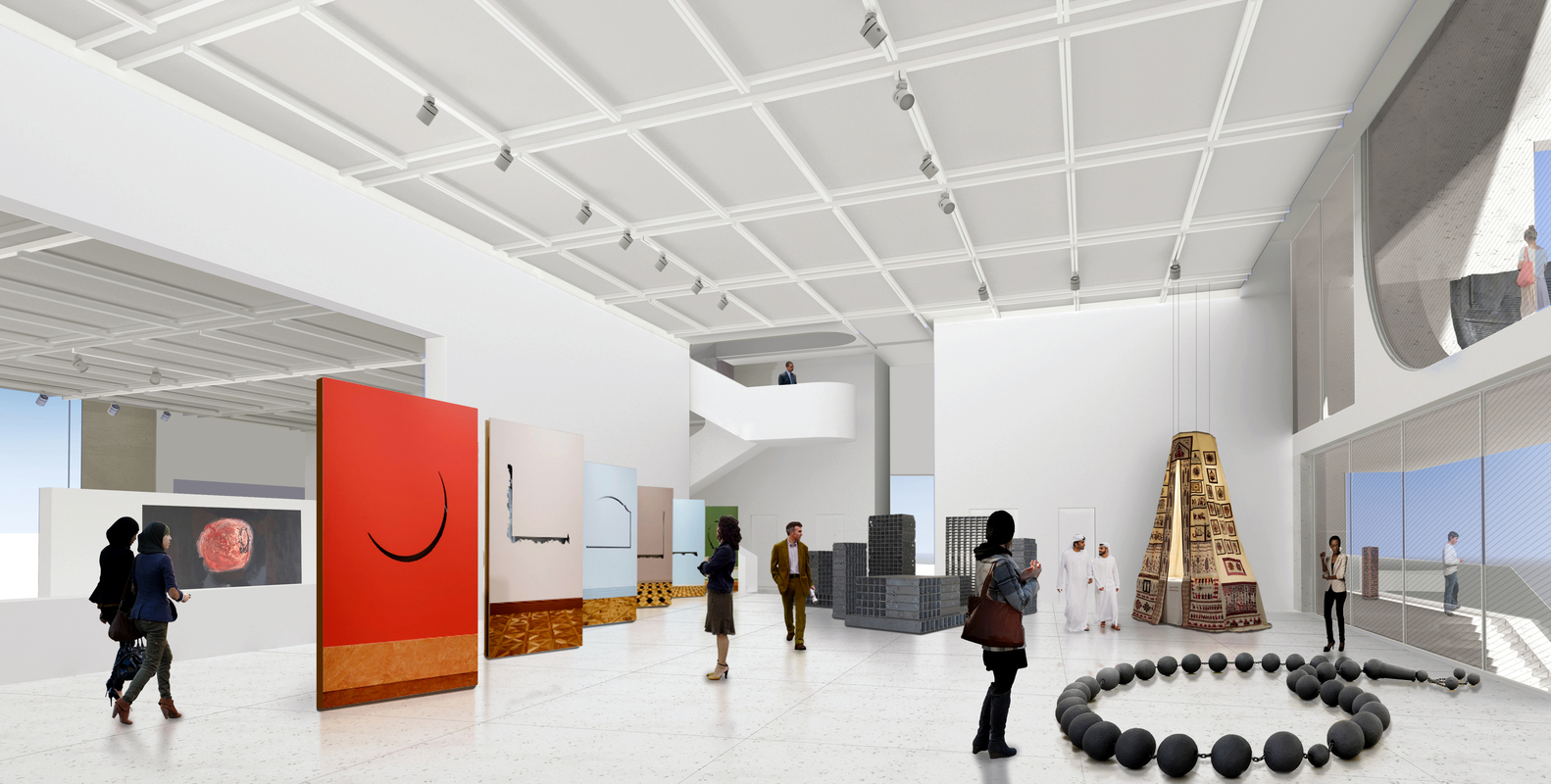 The project, which is located on a plot of land owned by Universite Saint-Joseph (USJ), also offers various accessible spaces for the public, including areas for educational programs and public events, landscaped terraces, a library, a black box performance space, a cafe and a rooftop restaurant overlooking the city.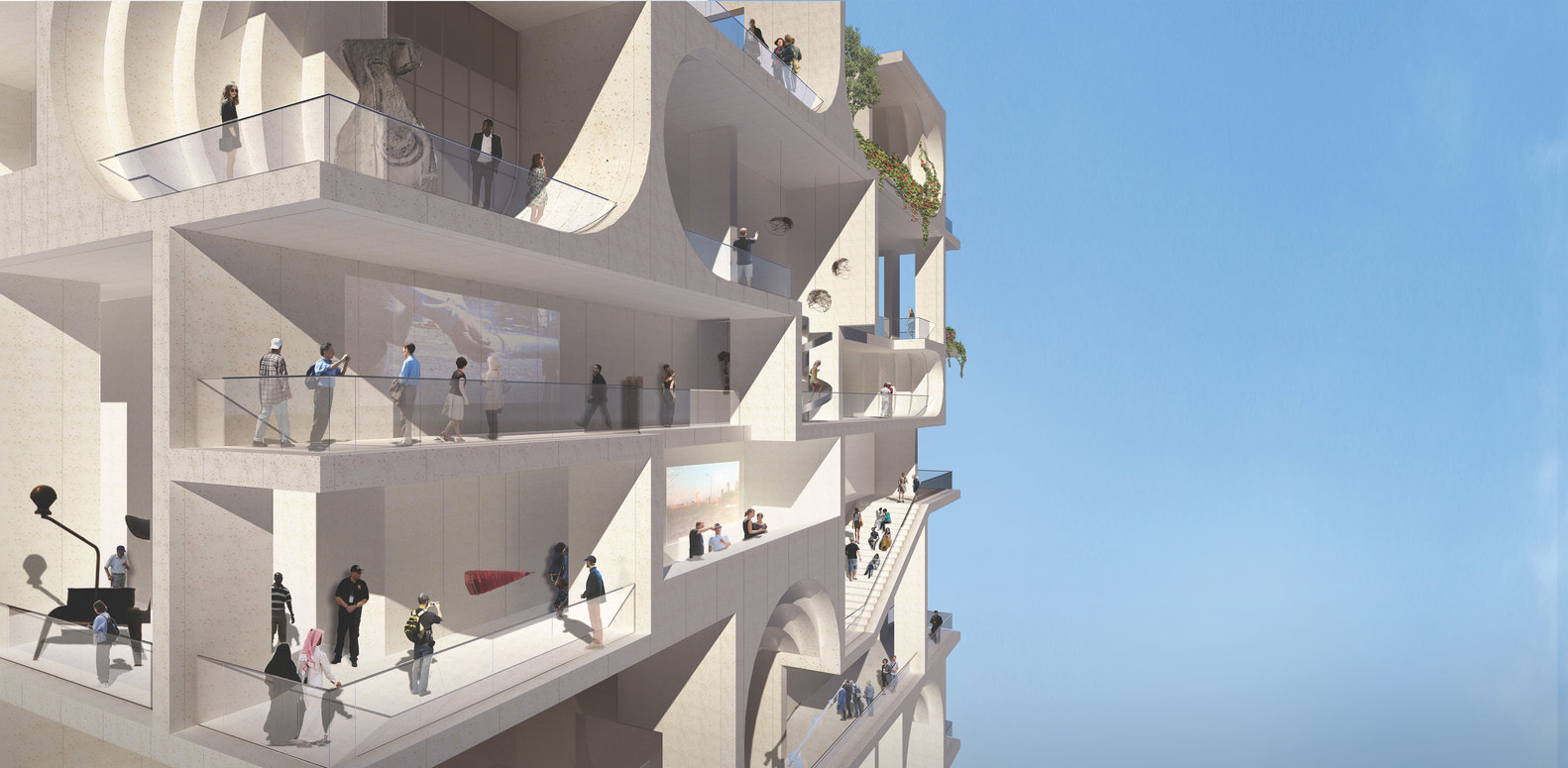 Andraos, who is also Dean of Columbia University's Graduate School of Architecture Planning and Preservation, commented on the project, saying: "I am honoured to have the opportunity to realise our design for the Beirut Museum of Art, an institution dedicated to the Lebanese artistic culture. As an architect, and as a Lebanese person, Beirut is a city that has always inspired me, filled my imagination and remains close to my heart.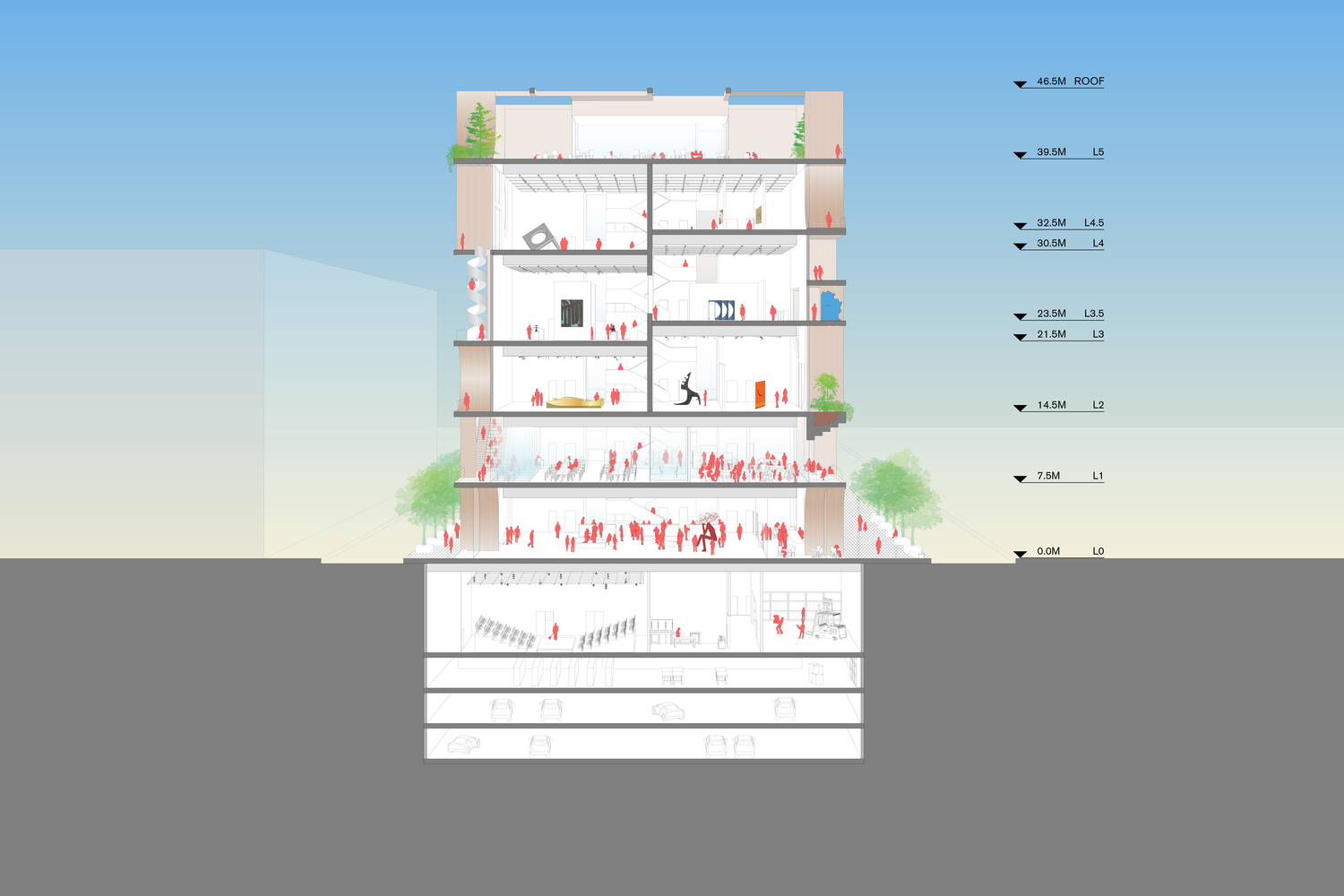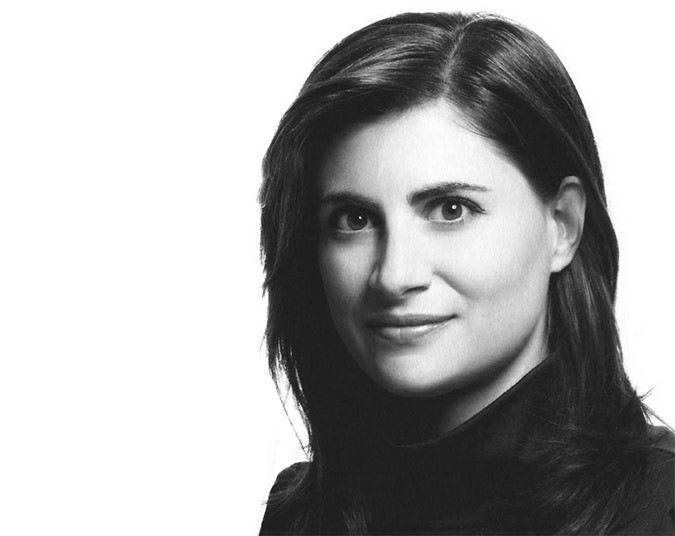 "Through it, I have re-examined the legacy of the 'Arab City' as an intellectual, artistic and progressive project. I hope that our design demonstrates an alternate possibility for the future of cities, as it reveals the cultural possibilities of integrating art, architecture and landscape within a dense urban setting and as a means to re-imagine how we can live, learn and share together."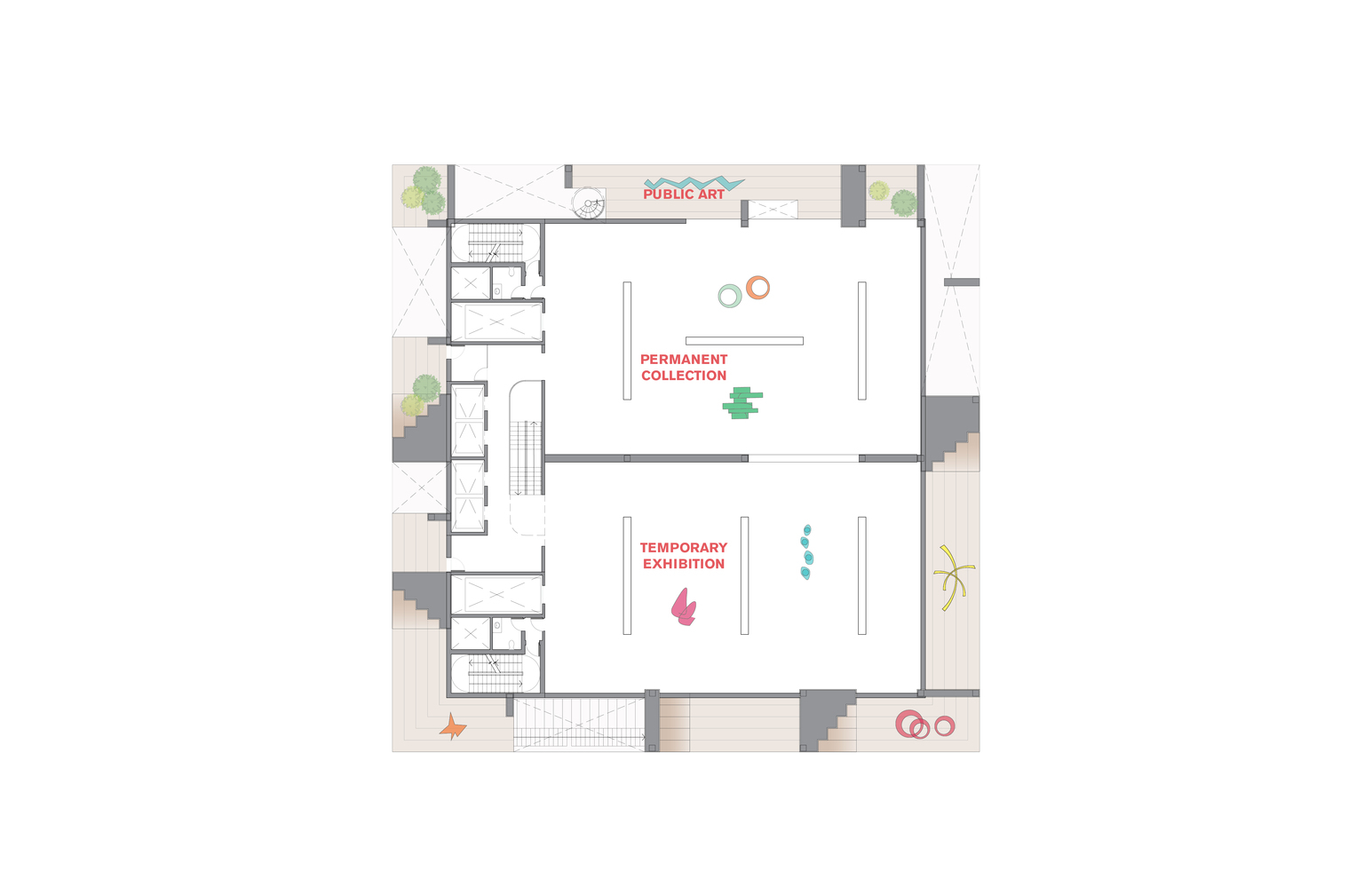 The new museum design also includes natural ventilation in the lobby, passive and active solar shading on the facade, a rainwater collection as well as a usage system that connects directly to a green roof.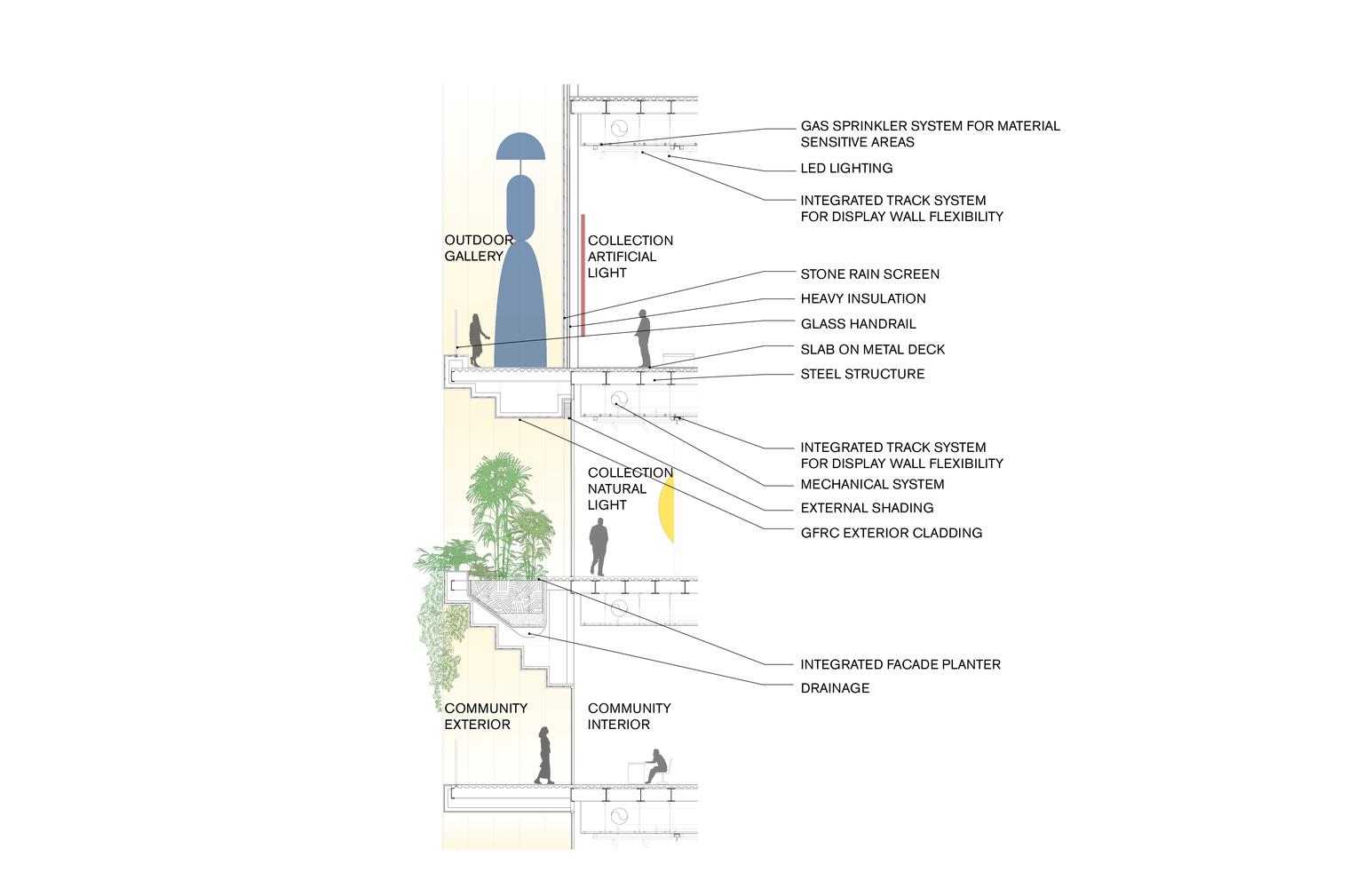 "The Beirut Museum of Art is committed to showcasing and supporting Lebanese artists, architects and creatives – and we are delighted to have an architect of Amale Andraos' calibre design our new building," said Joe Saddi, executive president of the Board of Trustees of BeMA.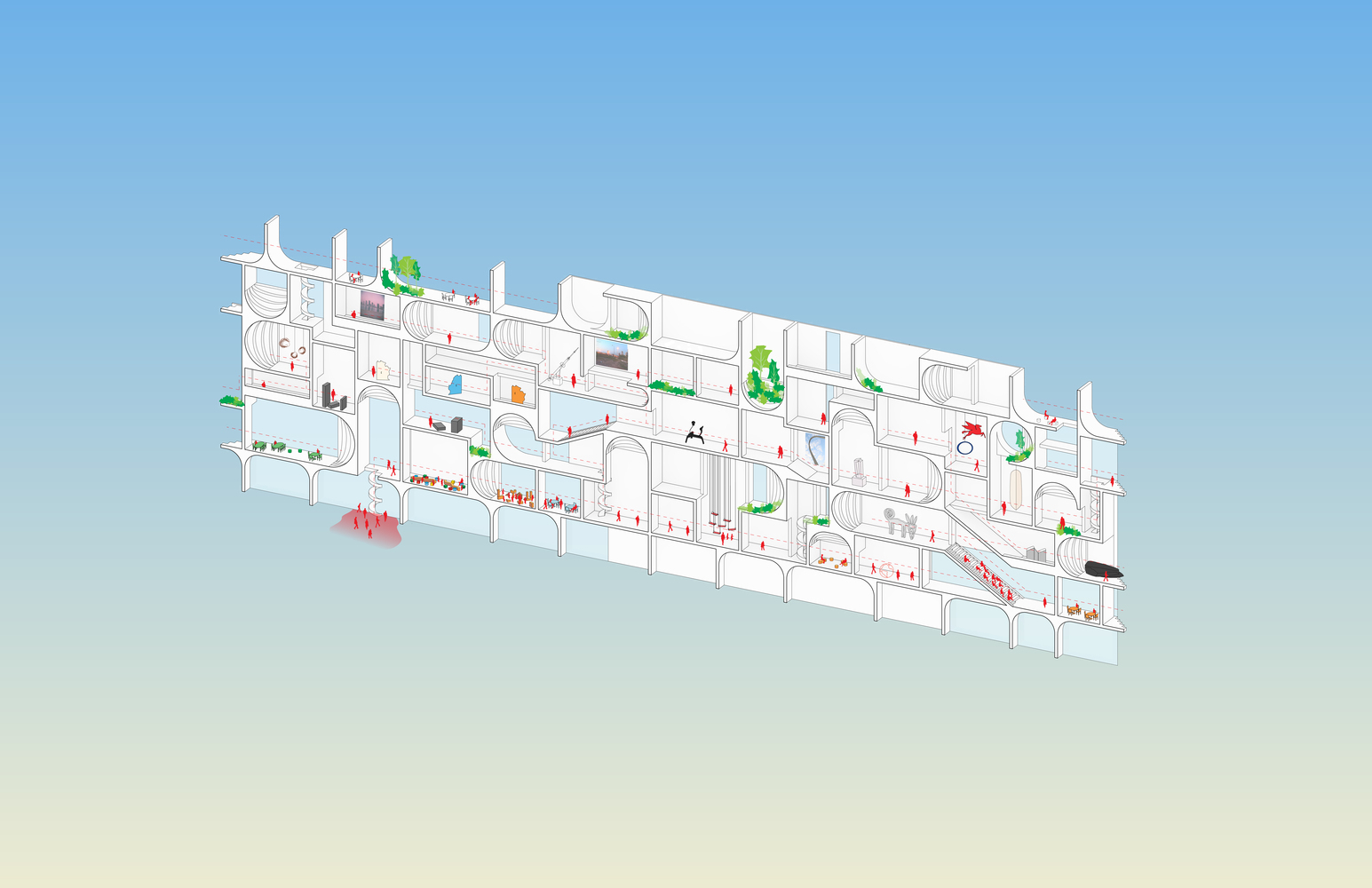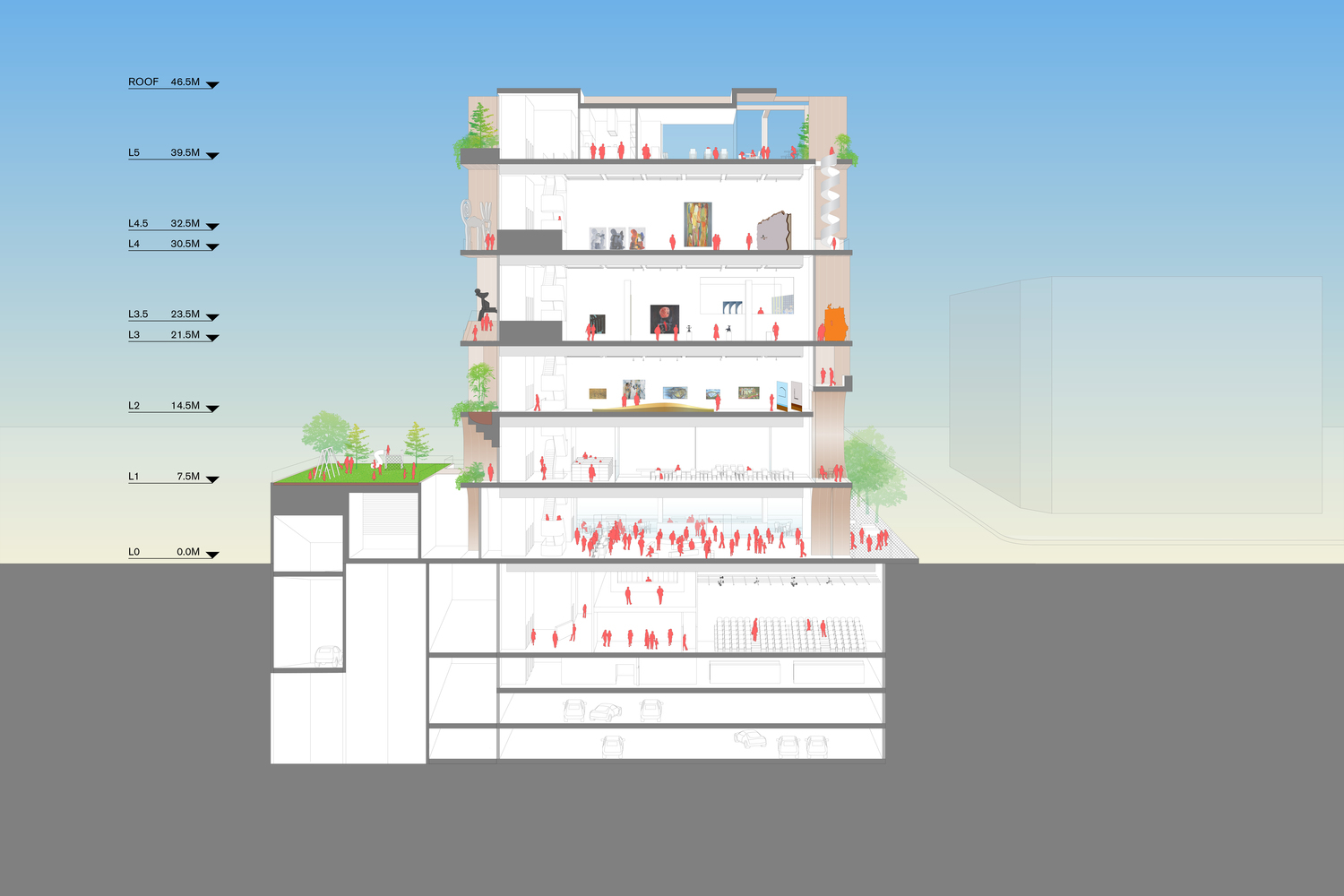 "This appointment is an essential step to keep this significant cultural project on track and we see it as a vote of confidence in the larger cultural mission of Lebanon. BeMA aims to be a culturally inclusive institution, committed to nurture future talents and help build a strong civil society, and are confident that WORKac's open design will facilitate a meaningful creative experience towards the realisation of that mission."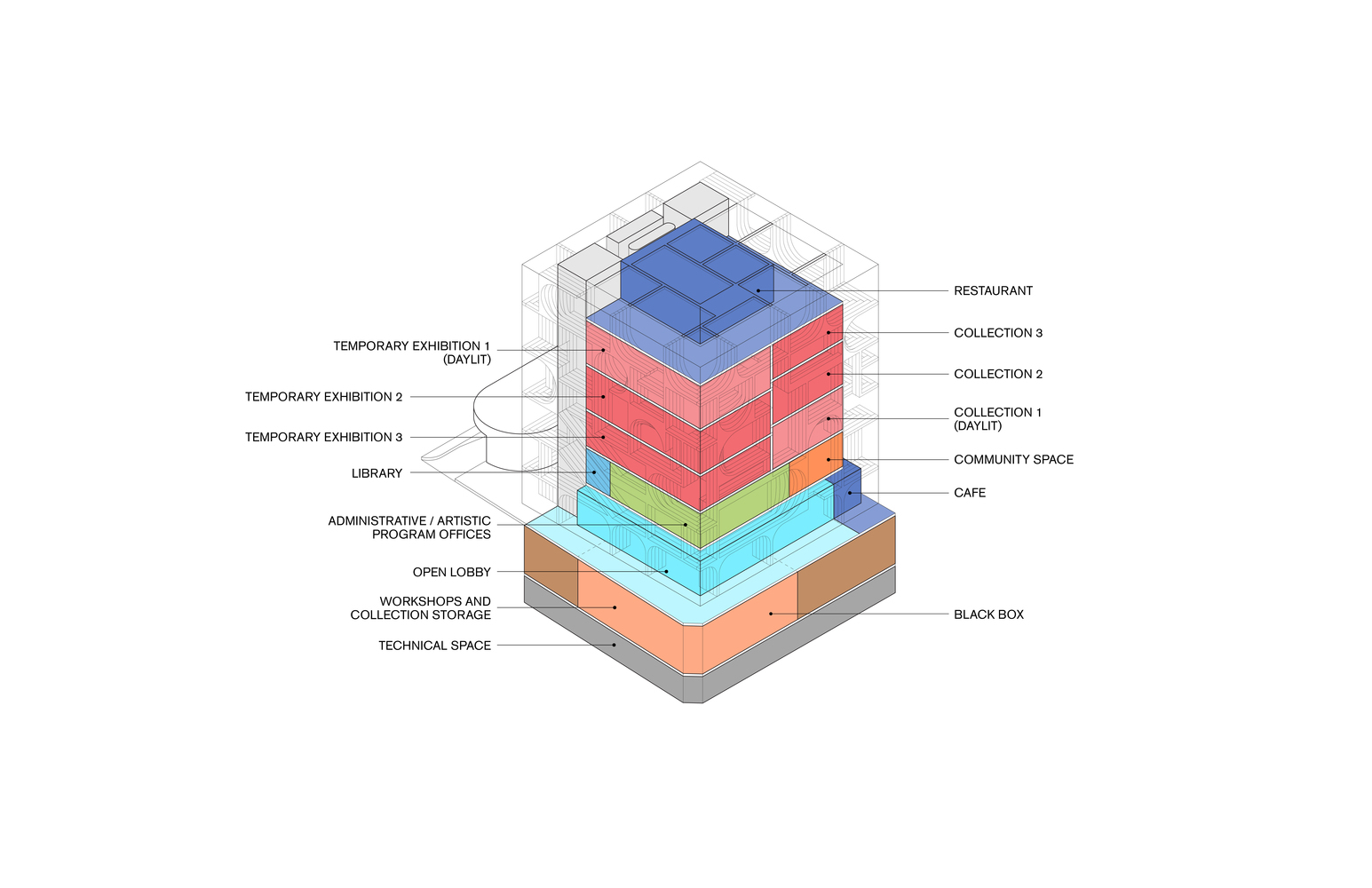 According to Archdaily, "the jury originally selected HW Architecture as winner of the competition and recognised WORKac with an honorary mention. No agreement could be reached over the course of the last two years between BeMA and HW Architecture due to differences that became irreconcilable."