Geometric forms allow a play of light in proposal for Dubai Creek Mosque competition
Mumbai-based architecture firm NUDES has proposed a contemporary mosque design for Emaar's Creek Mosque competition, using geometric forms to sculpt light as the central element of the project.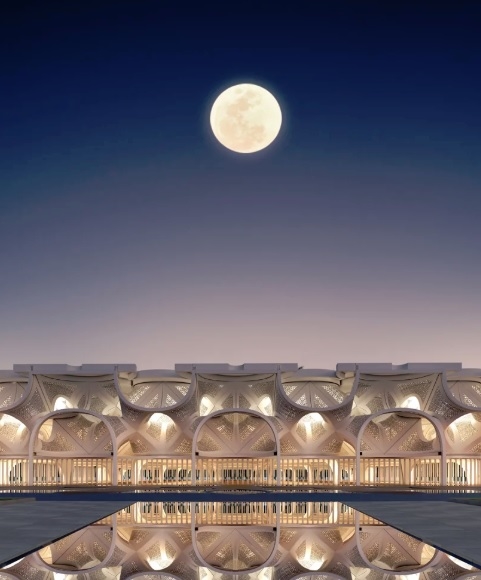 The 'Mosque of Light' proposal features a multi-layered form clad with mashrabiya screens to filter daylight into the interiors of the prayer hall.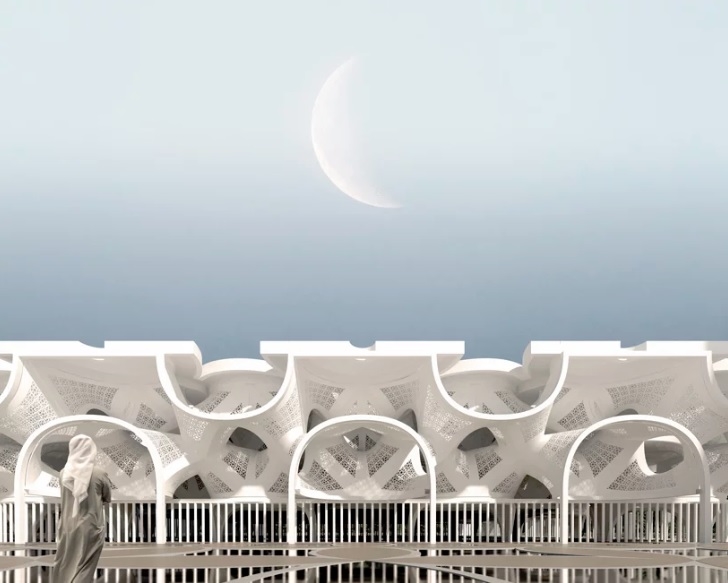 Light is bounced off the doubly curved surfaces of the mosque and filtered through the mashrabiya apertures.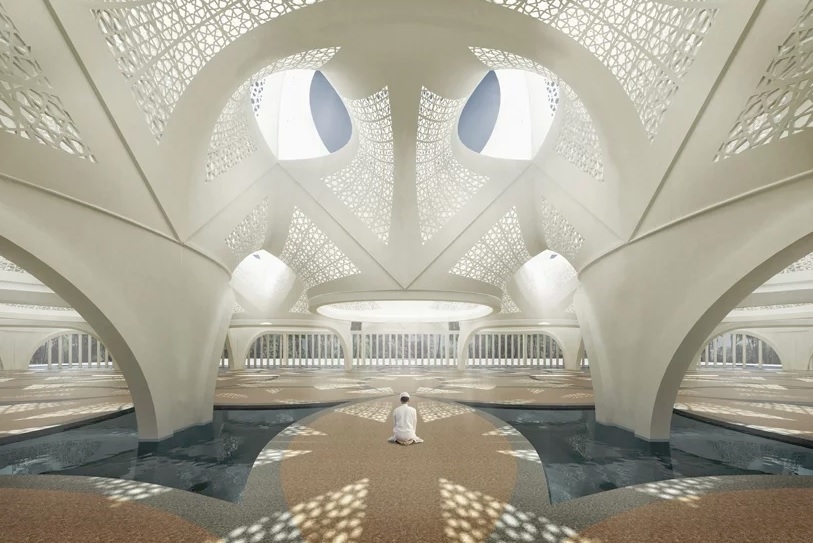 Additionally, the architectural system protects visitors from the intense sunlight while providing a cooling environment.
The main prayer spaces are located on the ground floor for both men and women, while surrounding community spaces are created on the ground floor plaza as well as the terrace.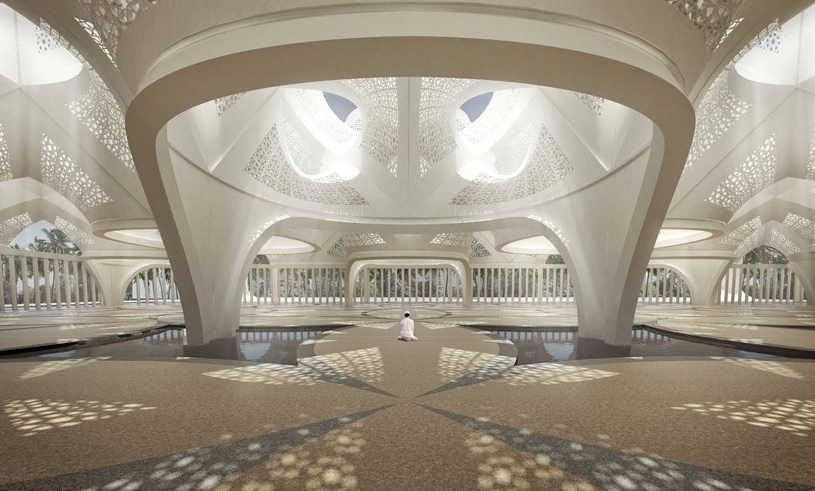 The terrace is accessible through the four minarets that unify the geometrical system of the overall building.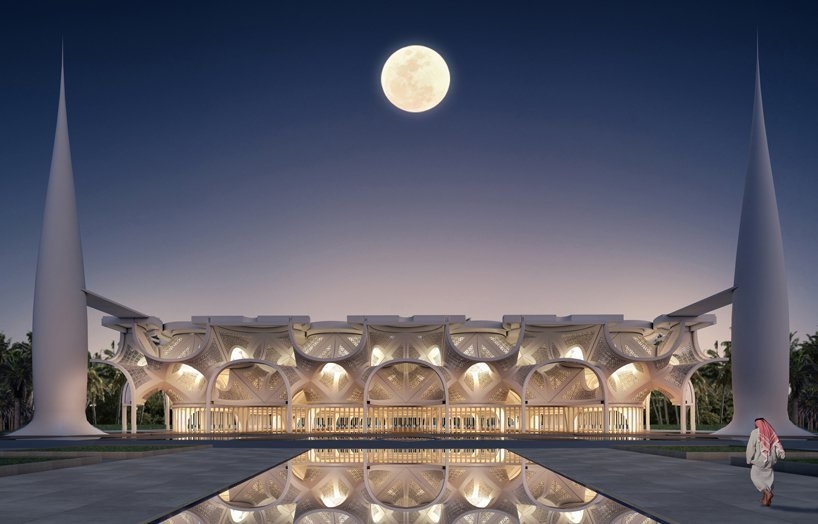 Set in the Dubai Creek Harbour development, the mosque has been designed to hold up to 7500 worshippers.