Images revealed of the Dutch 'climate-generating' pavilion for Expo 2020 Dubai
The Dutch pavilion for the Expo 2020 Dubai has been unveiled comprising a 'climate generating' conical structure that showcases how water, energy, and food can be connected.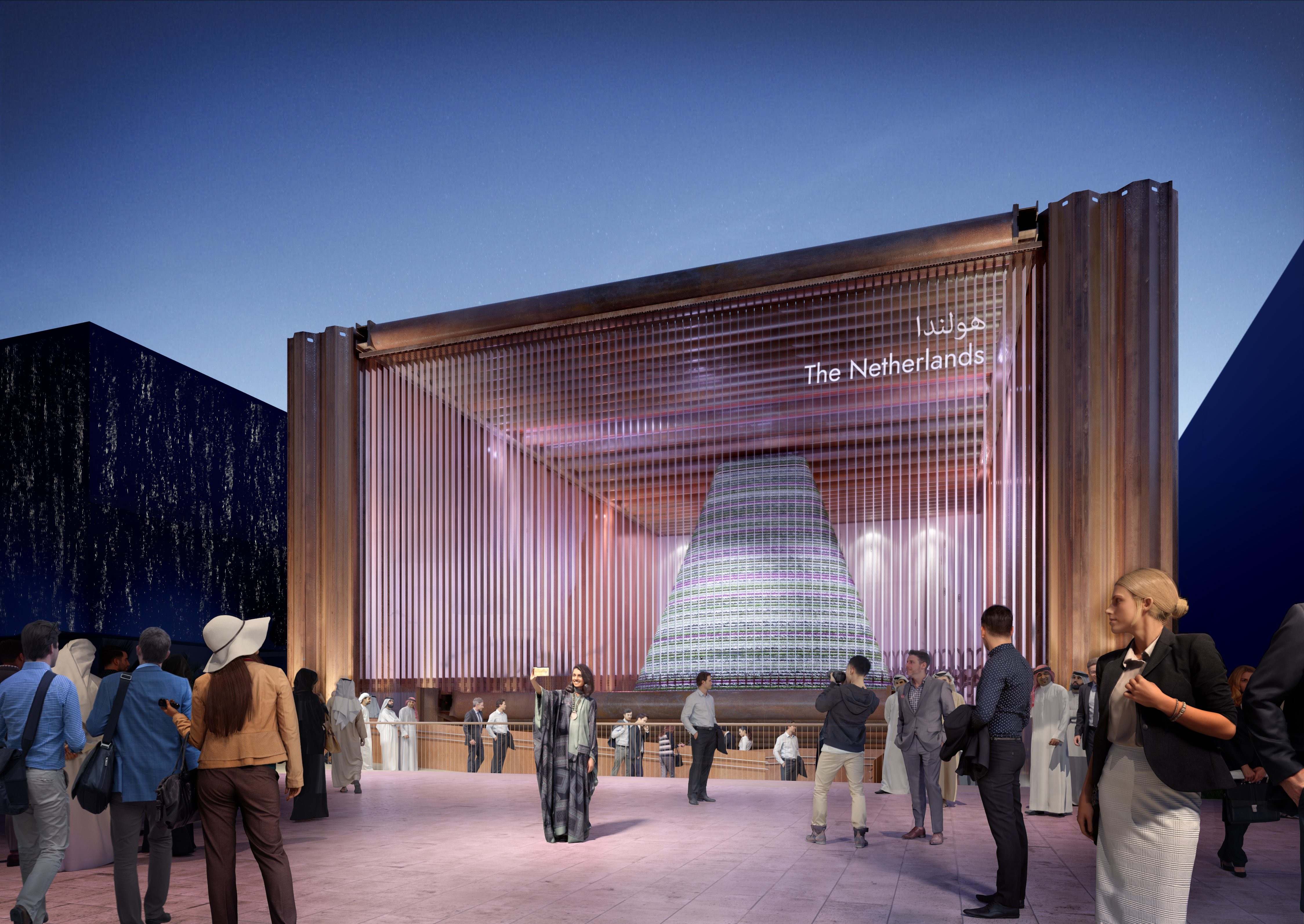 The pavilion is designed by Dutch firm V8 Architects in collaboration with Kossmann.dejong, Witteveen+Bos and the Swiss-based firm Expomobilia and set to be located in Expo 2020's Sustainability District.
With a theme entitled 'Uniting Water, Energy, and Food', the pavilion aims to showcase 'home-grown solutions' that link issues of water, energy, and food – all while working closely with Gulf states in order to develop sustainable solutions that are appropriate for the latter's local eco-systems.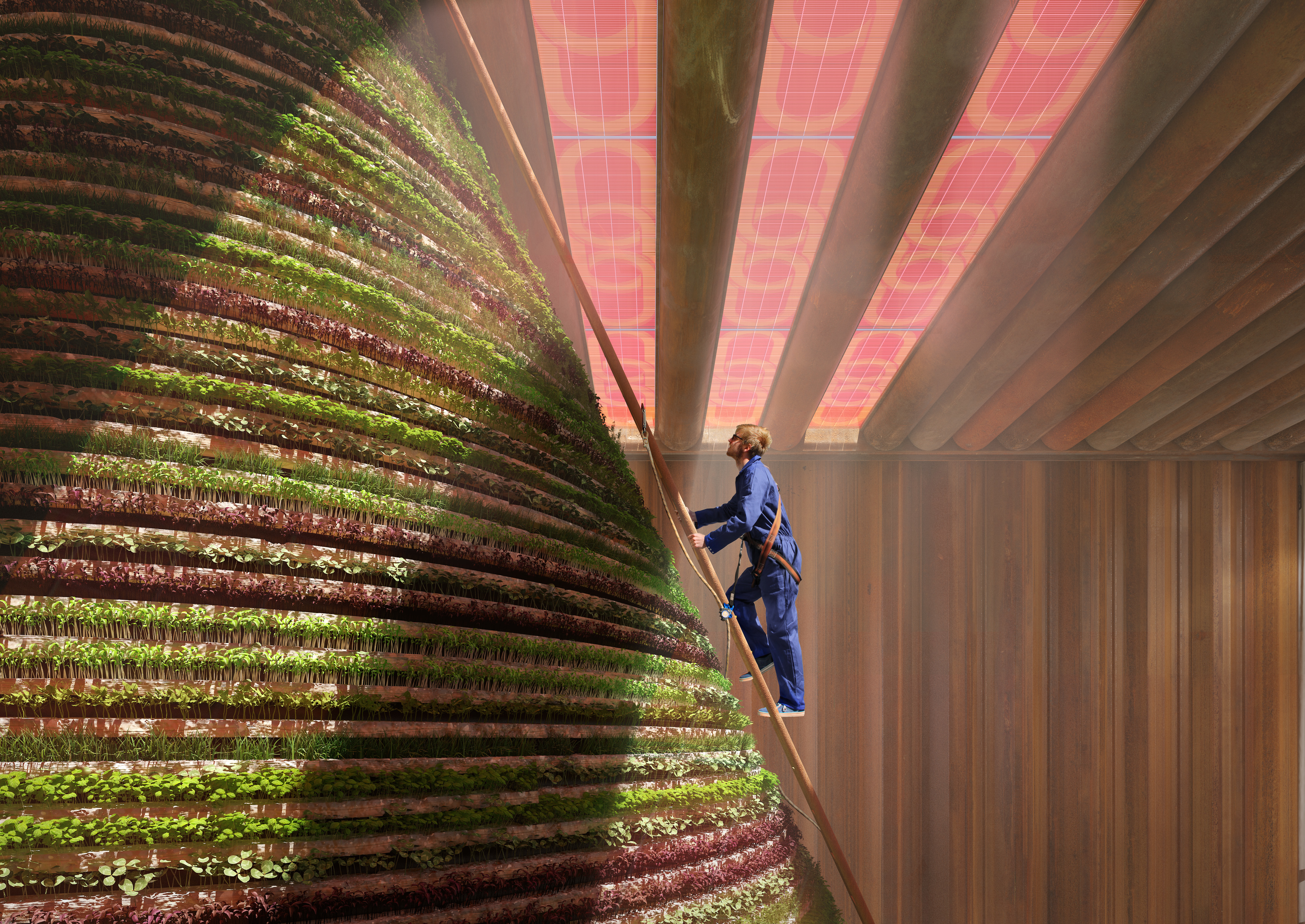 The innovations, knowledge, and expertise that is offered through the pavilion aims to aid the region in creating a greener, more sustainable future.
The pavilion itself comprises of a circular climate system – called a 'biotype' – which is set to provide visitors with "an intense sensory experience".
The 'biotype' is designed as a 'miniature world' which visitors can enter to experience a place where water, energy, and food are intrinsically linked, and where climate is controlled naturally.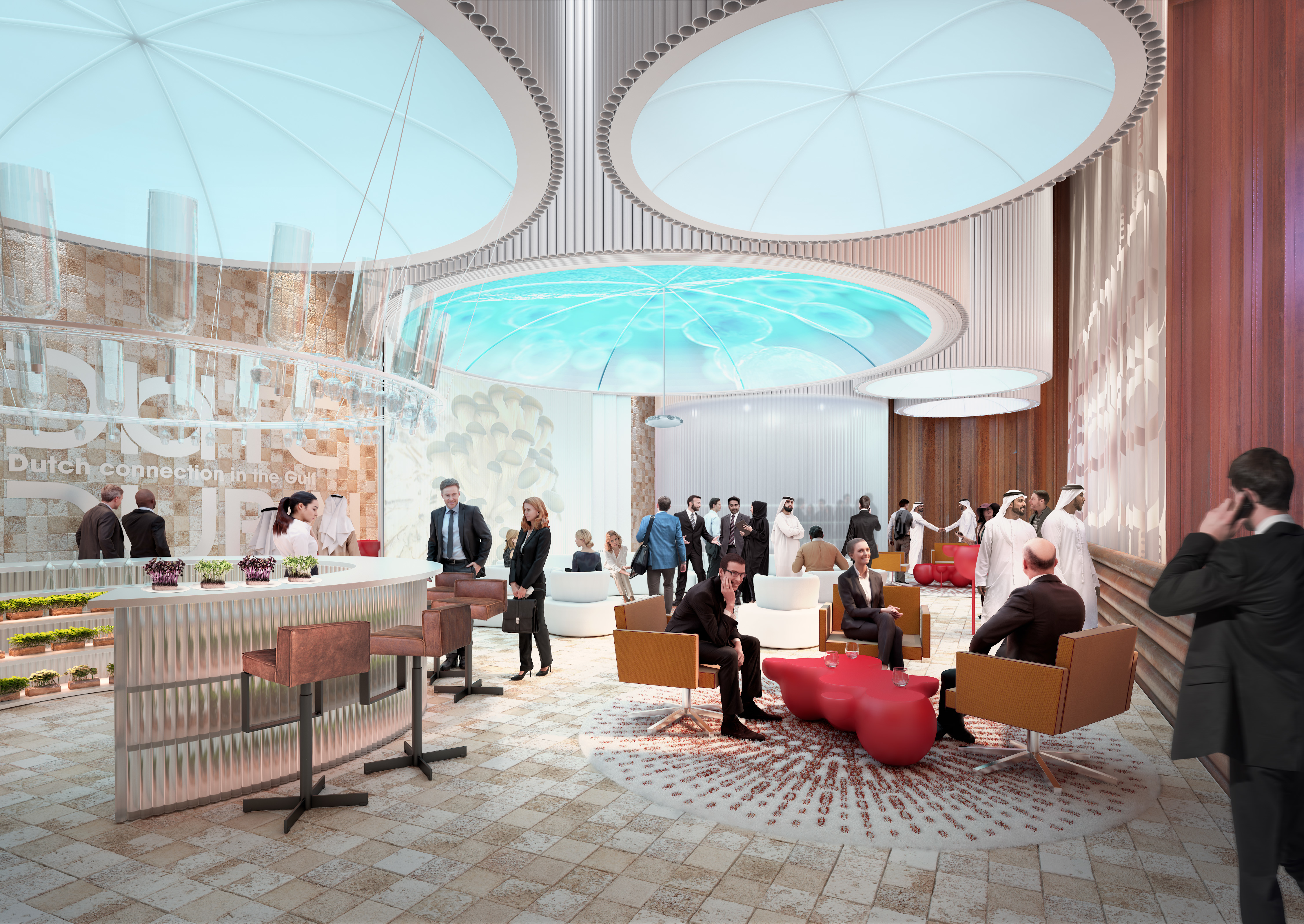 "In a country with a desert climate, the Netherlands is creating a biotype in which everything is connected, enabling us to produce our own water, energy, and food," a release stated.
The pavilion will also be constructed entirely from locally-available construction materials in order to minimise transportation.
Its interiors will also feature only rented materials which will be returned or repurposed at a new destination once the pavilion is dismantled to minimise its ecological footprint.