'Saudi Arabia represents a very important market for us,' says Lebanese architect Karim Moussawer
According to Karim Moussawer, founder of Paralx, a Beirut-based architecture practice, Saudi Arabia presents a major regional market for architects.
Currently undergoing widespread development, the GCC kingdom is in need of massive infrastructure projects, said Moussawer, as well as education and residential projects.
"Saudi Arabia has had sustained growth in the past few years, and we foresee that continuing for the years to come," he said. "That's why architects are now focusing on work there, and we at Paralx already have projects in Jeddah and Riyadh."
One of Paralx's project's in the kingdom is a 29-acre masterplan based on Saudi Vision 2030, a plan to reduce the country's dependence on oil, diversify its economy and develop public service sectors. Located on King Abdul Aziz Road in Jeddah, the masterplan project connects to the waterfront, acting as a link between the city and the recently revitalised coastline.
The practice also has two other projects in Saudi — OBK Village in Riyadh and Office Park in Dammam. OBK Village will span 150,000m2 and host factories, residences for workers, a hotel, and a commercial centre, while Office Park will span 60,000m2 and host offices, a hotel and food and beverage outlets. 
Saudi Arabis is also home to other landmark projects, including the King Abdulaziz Centre for World Culture by Snohetta, the King Abdullah Petroleum Studies and Research Centre by Zaha Hadid Architects, and the greatly anticipated megacity NEOM, the first phase of which is slated for completion in 2025.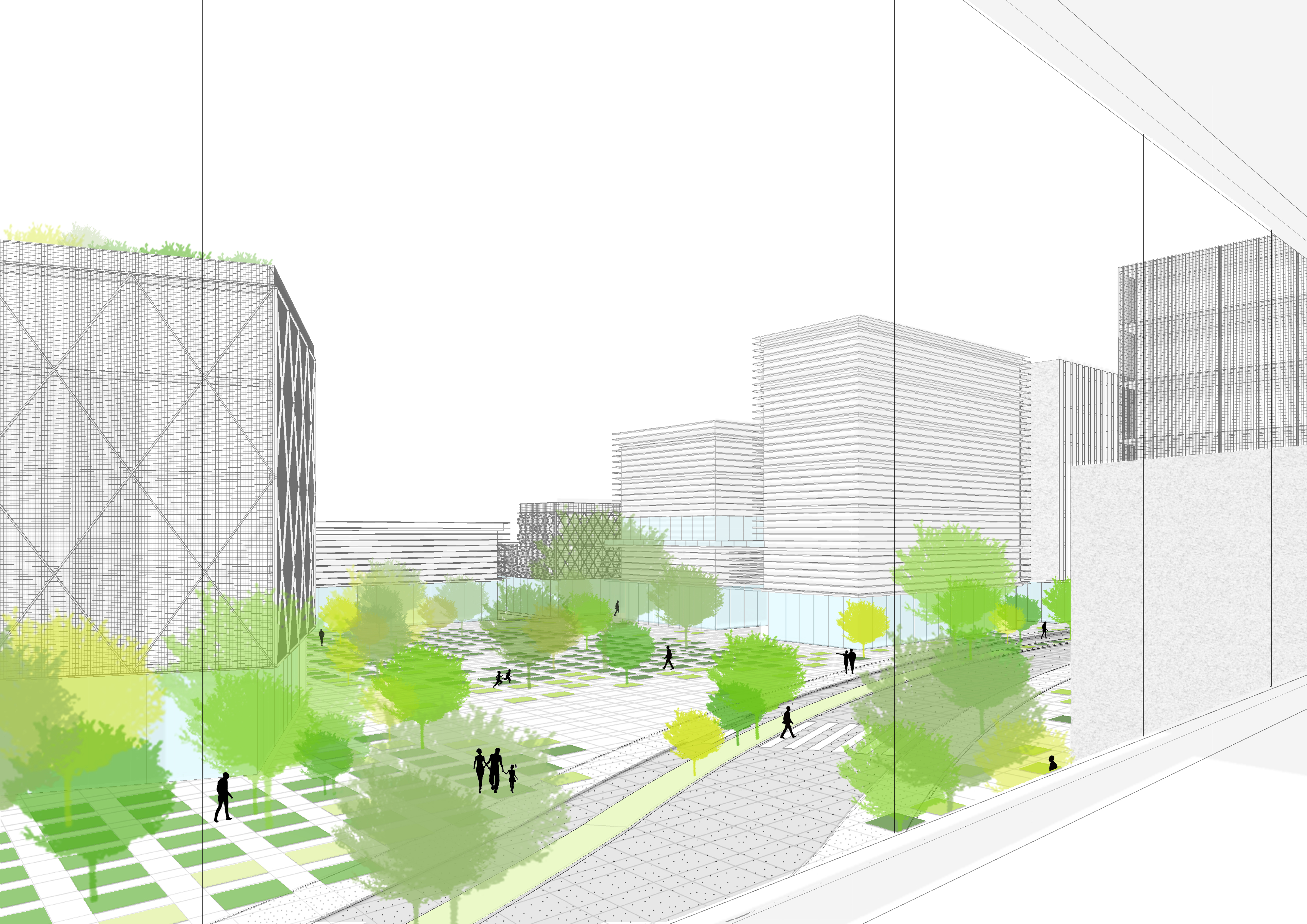 "The main challenges in Saudi Arabia relate to the country's cultural transition, and the openness that the government is looking to implement — as based on Saudi Vision 2030," said Moussawer. "Other challenges include how to be sustainable and at the same time deliver good design. These are the challenges we're facing with our projects there."
Paralx has also delivered a number of projects in Lebanon, including private residences and commercial projects. It's also working on the design of Beirut Digital District, a community dedicated to creating a hub for the digital and creative industries in Lebanon.