Palestinian architect and academic Suad Amiry wins Tamayouz's Women in Architecture and Construction prize
Palestinian architect, academic and founder of Riwaq: Centre for Architectural Conservation, Suad Amiry, has won Tamayouz Excellence Award's Women in Architecture and Construction prize for Woman of Outstanding Achievement.
Established as part of Tamayouz's extensive awards programme, which champions the region's best architecture, the annual prize is open to women from the Near East and North Africa (or working within these boundaries) and is split between two categories: Rising Star and Woman of Achievement.
While Egyptian architect and academic Ebtissam Moustapha took home the Rising Star award — given to those under the age of 35 — Amiry was awarded the Woman of Outstanding Achievement for her regeneration work across Palestine, the establishment of Riwaq and her involvement and participation in the promotion of architecture in the Middle East.
"Suad Amiry is a lifetime achiever," the jury said. "Her contributions are unparalleled, and her work is really inspiring — it's very much on the ground and involves the people…The sheer amount of work she's produced is amazing, and she's created a platform for other people to pick up where she's left off."
Established in 1991, Riwaq has worked to preserve Palestinian collective memory through projects that document and restore architectural heritage sites across the West Bank and Gaza. Relying on the skills and effort of students, architects, archaeologists and historians, Riwaq has delivered a number of significant projects, including the Registry of Historic Buildings, a 13-year project (1994-2007) that culminated in the publication of three volumes consisting of detailed histories, maps and photos of approximately 420 villages in 16 districts across the West Bank, Jerusalem and Gaza.
Another of Riwaq's projects is the 50-Village Rehabilitation Project, an extensive mission to rehabilitate 50 villages across Palestine, safeguarding their heritage as a tool for socio-economic and political development. Today, Riwaq is working on its 17th village.
"I never thought of being rewarded for what I do, as the work itself has been rewarding all along," said Amiry. "But awards like Tamayouz are extremely important — they're like a candle shedding light on important issues such as the need to protect the cultural heritage and identity in Palestine.
"When you work on a small village in Palestine, you never think that someone sitting in another part of the globe would notice what you're doing. This recognition not only reassures me that what I did during my life was worthwhile, but it also encourages others and younger architects to follow suit."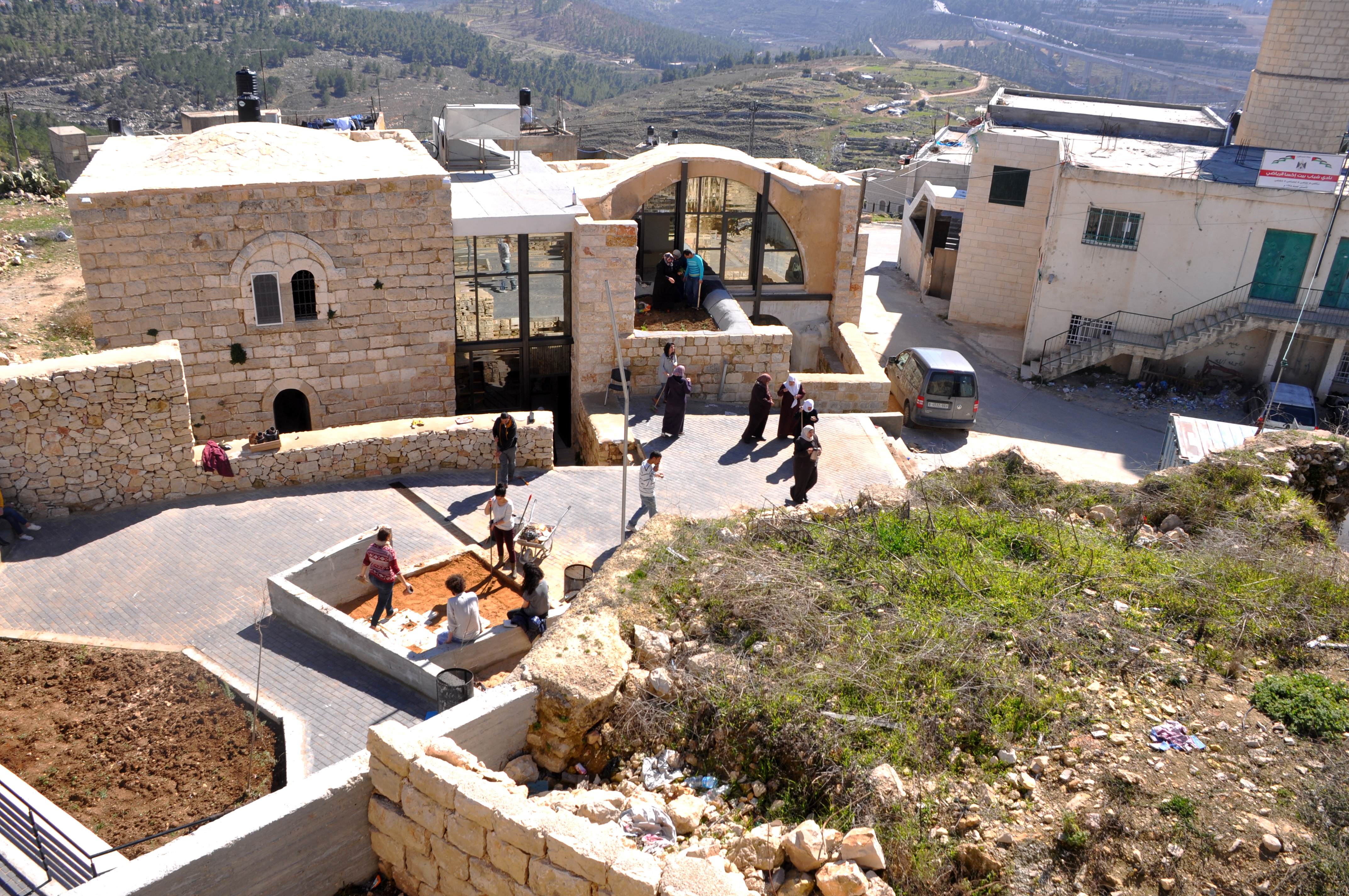 This year's jury for the Women in Architecture and Construction Award included Professor Jala Makhzoumi, academic and researcher at the American University of Beirut; Anna Schabel, director of Wilton Studio Ltd in the UK; Mandy Franz, chartered architect and senior associate at MICA Architects in the UK; Kathy Basheva, a RIBA chartered architect and head of development and education at the National Association of Women in Construction (NAWIC) in the UK; and Sarah Akigbogun, founder of Studio Aki London, architect, filmmaker, director of the film 'She Draws: She Builds' and vice chair of Women in Architecture UK.
"This recognition means that Riwaq's dream of rehabilitating 50 historic centers in rural Palestine will one day be fulfilled. It also means that the protection of cultural heritage in Palestine is being recognised as a priority," said Amiry.
She added, "Architecture is not exactly an easy field for women to excel in, but they do. In fact, 70 percent of Riwaq's architects happen to be women! The shortlist for the Tamayouz Award also made me aware of other women architects in the Arab world, and that by itself was rewarding."
Amiry's fellow Palestinian architect Nadia Habash was highly commended for Woman of Outstanding Achievement, while Jordanian academic Deyala Tarawneh was highly commended for Rising Star.