Dubai on route to becoming a smart city
According to Stephan Degenhart, managing director, and Dierk Mutschler, global executive board member, both at Drees & Sommer, the mandate for Dubai's 3D printing strategy ensures that the emirate is on route to becoming a smart city within the next few years.
An initiative that aims to have 25 percent of every new building in Dubai 3D-printed starting with a two percent annual increase in 2019, the city's strategy hopes to reduce labour by 70 percent, cost by 90 percent and time by 80 percent across the construction and health care sectors.
"In the UAE, we should expect to see a greater link between the local construction industry and the Smart Dubai initiative, which launched to transform Dubai into one of the world's smartest cities by 2021," said Degenhart. "The construction industry will begin to adapt to the direction in which the government is taking.
"We strongly believe the Middle East should look into best practices and revenue generating business models from around the globe, and use these as a framework to develop the region's build sector."
Degenhart added that global best practices in digitisation could include the implementation of digital tools, such as 3D scanning, indoor navigation, smart parking, sensors capturing operational data, flexible workspace and e-mobility. Such examples would work best in the local market and provide the most significant benefits for investors, he noted.
Digitisation can improve the workflow through increasing transparency. Public-private partnerships, for example, are inherently complex and challenging when it comes to transparency, especially in an industry still dominated by paper-based manual processes, Mutschler explained. But as adoption of cloud services continues to grow, these challenges become easier to manage.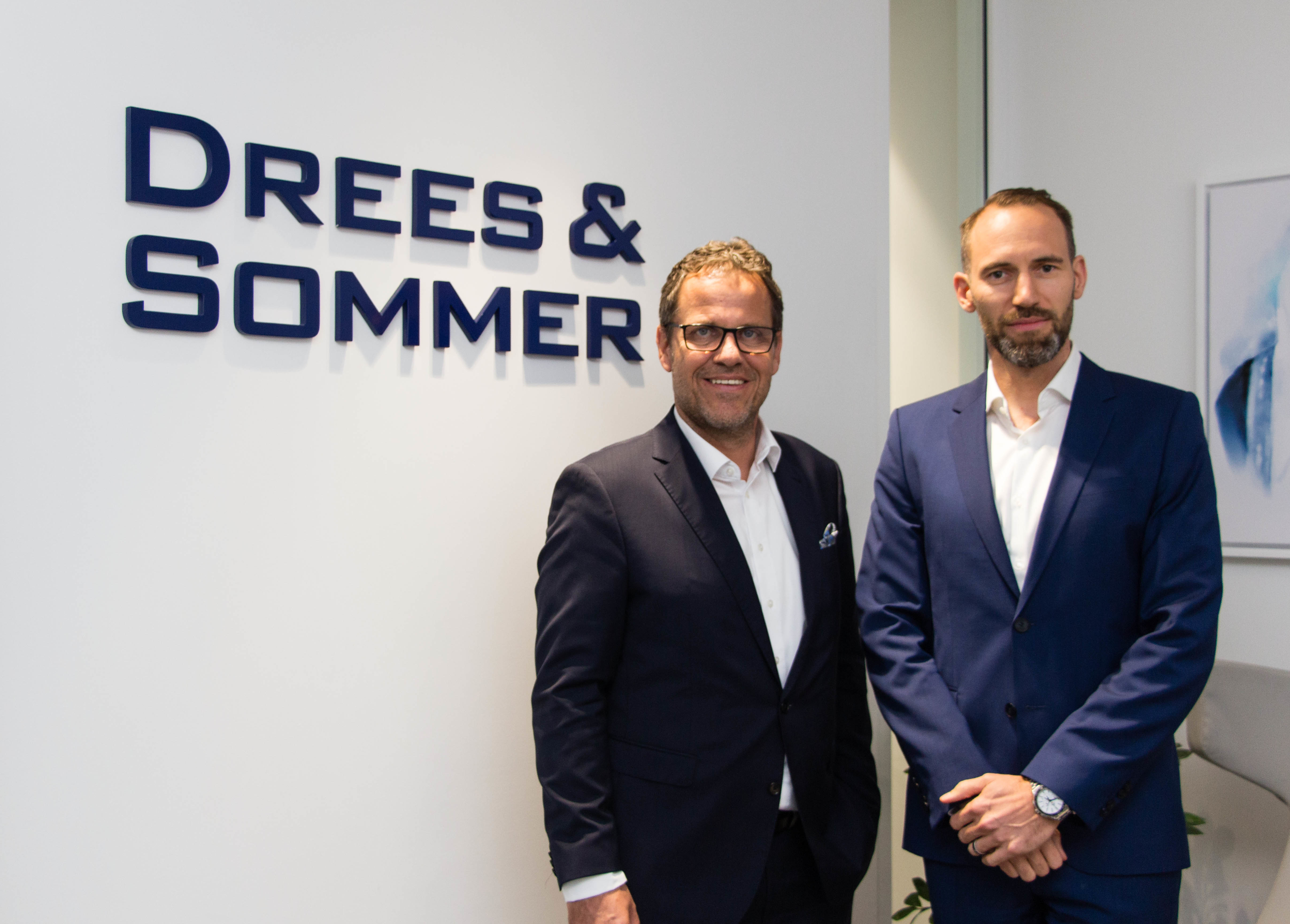 "The mandated use of BIM by Dubai Municipality is definitely another move in the right direction," said Degenhart. "However, the current approach taken by the Middle East's construction industry is not going to change overnight. There has to be a strong shift in thinking whereby the benefits of using BIM technology are fully understood by the consultant, contractor, operator and developer. Only then will we see a greater uptake in the region.
"From a general point of view, BIM will continue to bring more accuracy to the building process and empower the exchange of important project information between the numerous stakeholders. Moreover, its further evolution is anticipated to make construction projects more productive and affordable by including revolutionary sustainability measures, standardisation and modulation."
Mutschler added that off-site construction is yet another growing trend in the digitisation of the build industry. Similar to prefabrication in that many see it growing in popularity over the next several years, off-site construction is currently being implemented by a number of large-scale construction companies.
"These companies use standardised processes to assemble as much as possible off-site before they complete the construction project on site," said Mutschler. "The benefit here lies in the fact that standardisation cuts down on costs and lead times while quality improves. 2019 will not see huge change with regards to digitisation as the window for change is too small. It is important to differentiate between tools such as BIM, 3D scanning and new or disruptive digital business models. Only then will we see the further implementation of measures that help reduce operational costs, such as the use of data capturing interior sensors, Information of Things, and so on."