Iranian architect Arash G. Tehrani designs a contemporary mosque in Alborz to offer the community a place for social gathering
Iranian architect Arash G. Tehrani has revealed a concept proposal for a mosque in Golshahr, Alborz that integrates a plaza into its site. Intending to offer the local community a place for social gathering, the mosque attempts to modernise Iranian mosque architecture.
According to Tehrani, Iranian architectural tradition rarely approaches a mosque as a single building, but rather considers it a part of the urban context.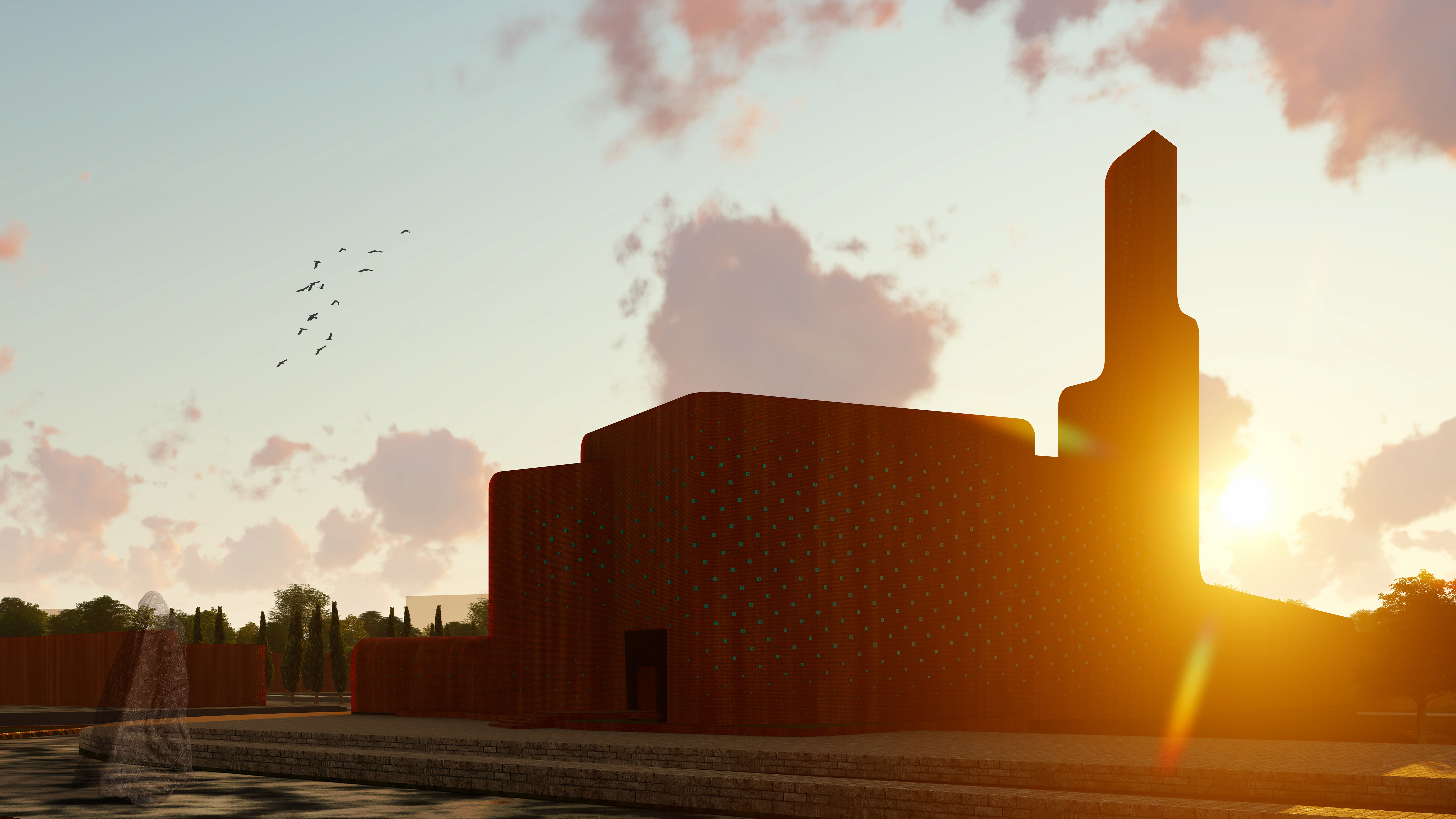 "This is the basic concept that the project tries to reach both in form and function," he said, "through contemporary attempts and notions of critical views.
"We wanted to create a contemporary mosque and plaza without copying any forms or ornamental elements from the past that we have criticised in our research. However, we also wanted it to have an Iranian spirit, so we kept necessary functions and attributes."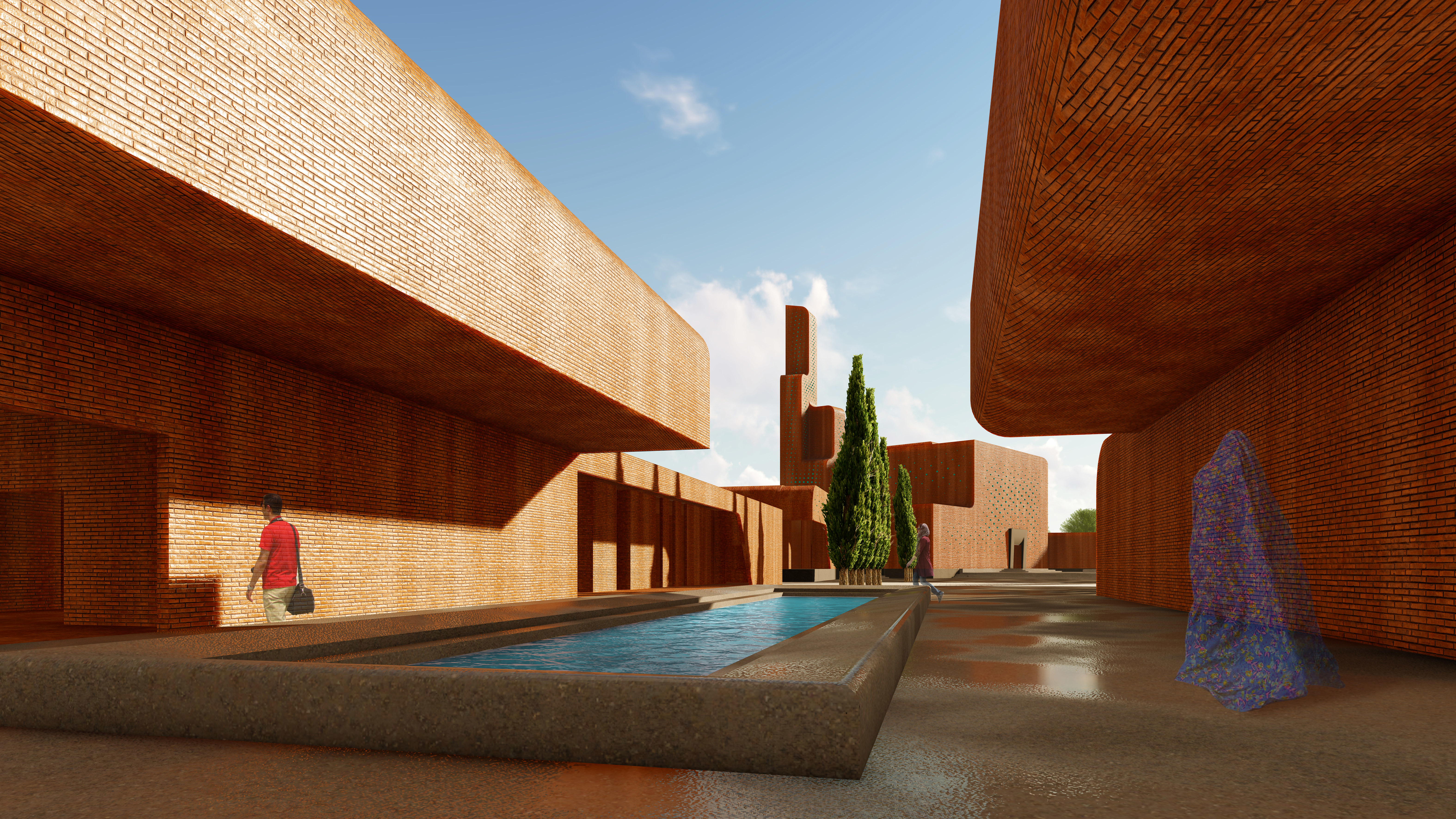 The Golshahr Mosque and Plaza follows an "attribute-oriented approach", a term coined by Tehrani that essentially argues that the only things that connect buildings and monuments through time are attributes, senses and functions, and while form changes over time, attributes remain the same. Architects, he said, need to preserve the identity of architecture in order to provide good contemporary design.
Located along one motorway with six pedestrian walkways passing through, the site is separated into four zones. The design team's first intention was to create a design that brought the four zones together, integrating the project's various functions as outlined by the client.
"The walkways, pedestrian and vehicle accesses, and views were located, with the main functions specified in each zone. We then designed three smaller plazas to join the four zones. These functions rounded around the site to form the greater plaza," said Tehrani.
He added, "Among the functional elements of traditional Persian mosque architecture that we chose to incorporate are an inner yard system and plaza surrounded by low-height buildings for popular public services, and an ascending skyline of the building," said Tehrani.
The Golshahr Mosque and Plaza also contains a library and ceremony hall, gallery, classrooms, restaurants, cafes and shops, as well as an amphitheatre.
In addition to Tehrani, the project's design team included Ghazaal La'li, Marjan Keshtkar and Saman Banaei.