Keynote speakers and agenda revealed for designMENA Summit 2018
David Raffoul and Nicolas Moussallem, founders of Beirut-based design studio david/nicolas, and Moroccan architect Driss Kettani, founder of Driss Kettani Architecte, are confirmed as keynote speakers for the designMENA Summit 2018, taking place on 5 December at the Grosvenor House in Dubai.
Raffoul and Moussallem set up their design studio in 2011, and work on an array of projects from furniture design to high-end interiors. The designers' innovative approach and aesthetic, which they describe as "retro-futuristic", is rooted in a wide range of influences, from Middle Eastern-geometry, to antique furniture, robots, space travel, and even the music of Daft Punk.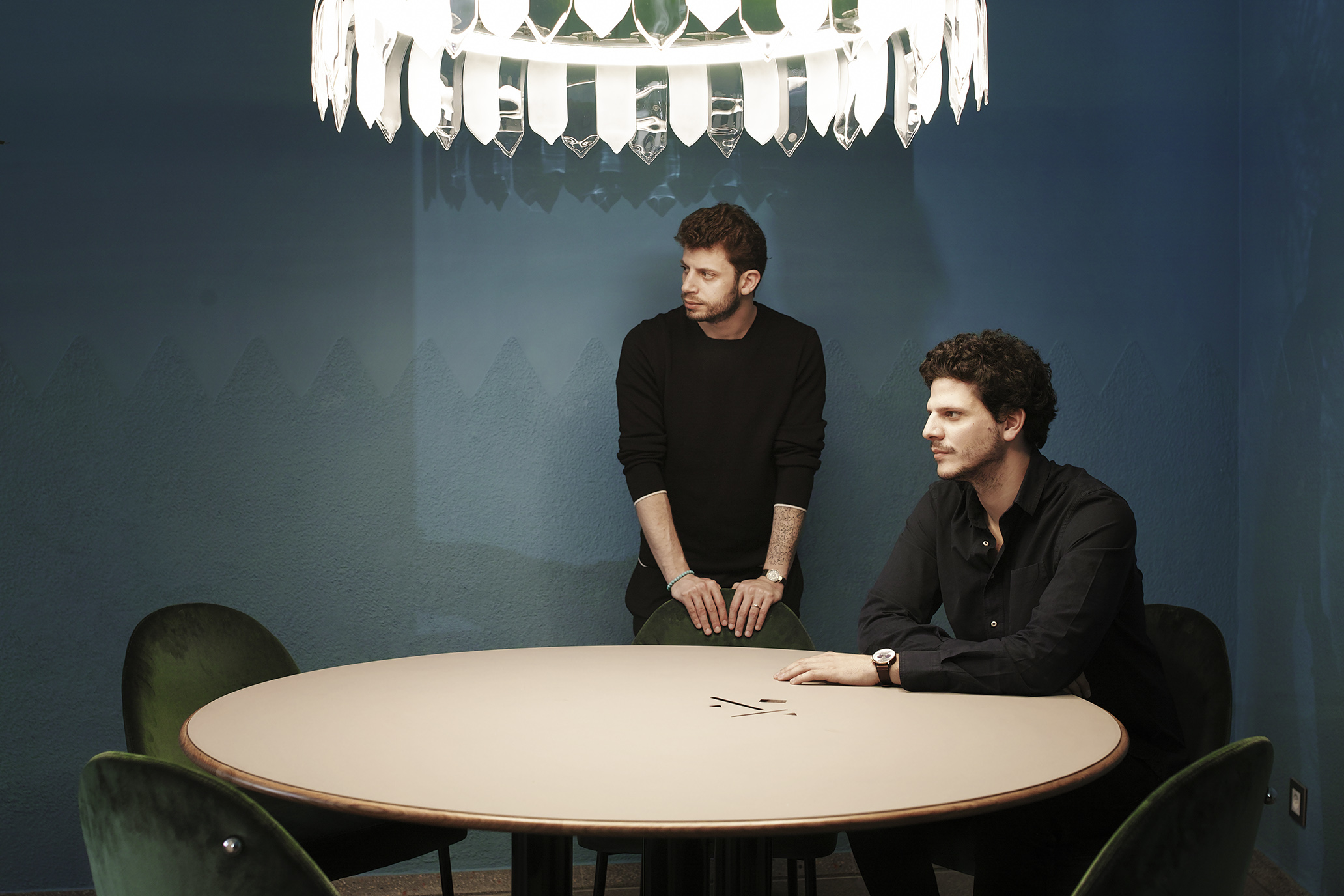 In 2014, at Milan Design Week, the duo launched their bespoke "Artichoke" safe with Agresti for Wallpaper* Handmade exhibition, as well as their collection "Dualita" for Nina Yashar's Nilufar Gallery. They were selected as one of the design week's three breakout stars by The New York Times. Later the same year, they held their first solo show in Beirut, "Loulou/Hoda" at JM Design Gallery, exhibiting pieces inspired by their grandmothers that combined Oriental and Western, and antique and contemporary influences. In the same year, the studio introduced its first industrial project at Maison & Objet, the "Orquestra" tableware collection for Vista Alegre, which was awarded the Red Dot Design Award, the Wallpaper* Award and the German design award.
Since 2016, david/nicolas has been represented by the prestigious Carpenters Workshop Gallery and in 2018, the studio presented its first solo show at the Paris gallery.
In addition to furniture design, which is either self-produced or created in collaboration with other brands, the design studio also works on projects, such as classic car refurbishments and high-end F&B projects.
Kettani graduated from the Ecole Nationale d'Architecture in Rabat in 2003 and founded his office Driss Kettani Architecte in 2005. His practice focuses on culture and contextual architecture, placing the inhabitants as the essential components of each project. His work is part of an approach combining architectural rigor and research into the sensitive and poetic dimension of the craft.
In 2006, Kettani won the competition of the Taroudant University as well as the Guelmim School of Technology in 2011 with his partners Saad El Kabbaj and Mohamed Amine Siana. The Guelmim project was also short-listed for the Aga Khan Prize for Architecture in 2016.
Kettani's works were also distinguished by the Mimar Sinan Prize in Istanbul in 2016 and the Archmarathon Prize in Beirut in 2015. Kettani is also a founding member of the association Non Anonymous Architects, which campaigns for the re-valuation of architecture in the Moroccan cultural scene.
His lecture will present his thoughts on architecture as well as an exploration of various projects designed between 2006 and now.
This year's conference will also host two panel discussions, discussing the social impact of urban design and exploring contextual architecture as a sustainable solution.
Panellists include Steven Velegrenis, head of masterplanning & director of operations at AECOM; Samer Touqan, project director at Dewan Architects + Engineers; Stephan Frantzén, design director at P&T Architects & Engineers; Laila Al-Yousuf, design director and partner at Say Studio; Chris Jones, partner, Europe & Middle East at10 Design; Ben Corrigan, CEO and founder at Bluehaus Group; Duncan Denley, managing director at desert INK; and Omar Nakkash, founder at NAKKASH Design Studio, among others.
The designMENA Summit 2018 will also host a range of shorter lectures by designers and architects from across the region, highlighting various new projects and topics, including speakers Lee Sweetman, director at dpa lighting consultants who will discuss The Constellation for the Founder's Memorial in Abu Dhabi, as well as Saudi-born designer Ayah Al Bitar, founder of Ayah Al Bitar Design House.