Anarchitect's clay-clad installation at Dubai Design Week explores the human circadian rhythm
Dubai-based architecture practice Anarchitect has unveiled an installation at this year's Dubai Desing Week that looks at the human circadian rhythm, exploring the ways in which our natural body clock responds to various stimuli including the sun and moonlight. 
The Circadian Light Synthesis installation is composed of two interconnected, clay-clad structures that react differently to light and shade, in addition to having multiple functions.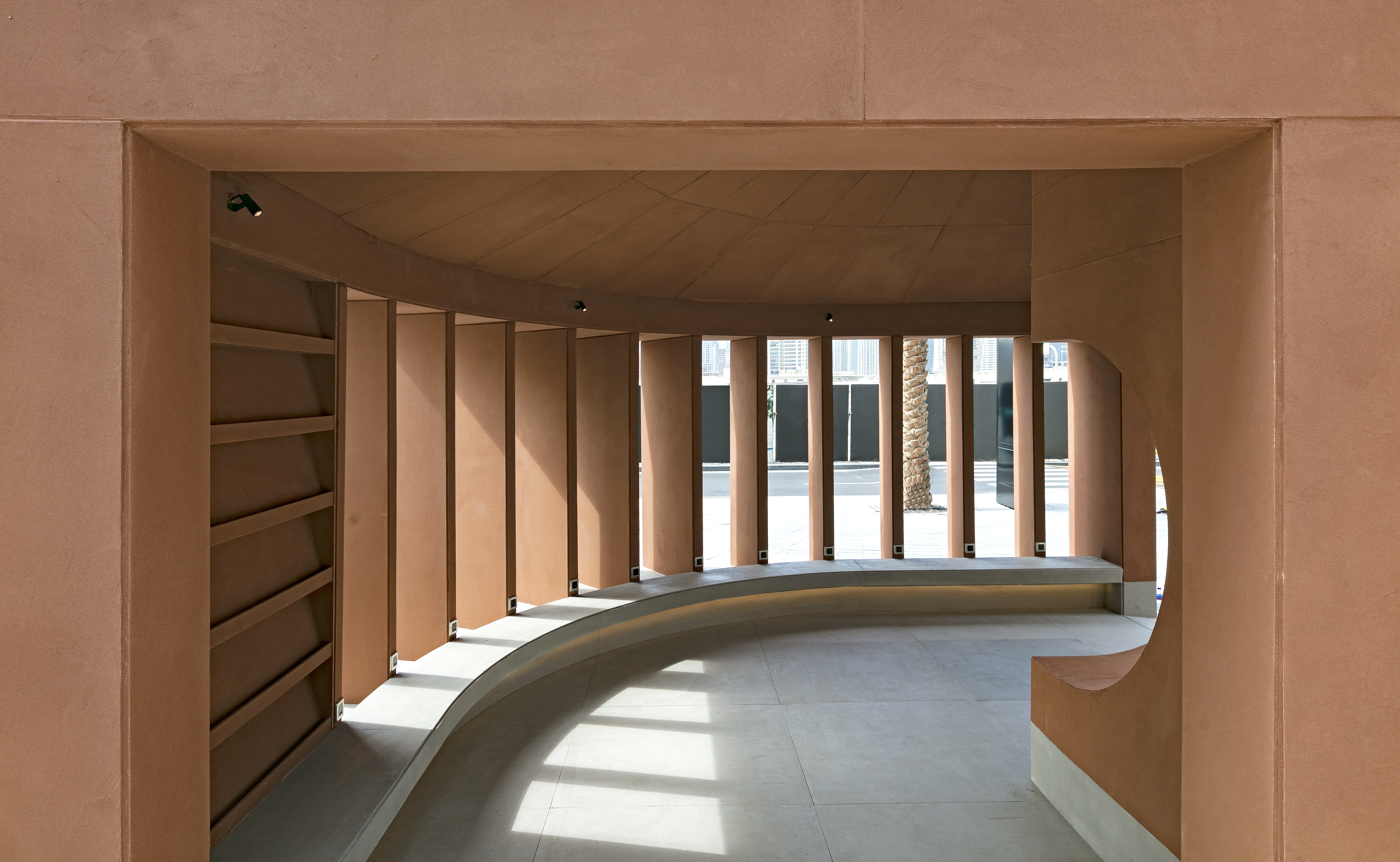 The southern 'Exposed' Pavilion is open-sided and features a seated area for visitors to escape the sun during the hotter periods of the day; doubling up as a shading strucuture. The wall and roof apertures of the pavilion are designed in line with the sun path which harnesses intense light at particular times of day to cast specific  shadows. 
The northern 'Enclosed' Pavilion is predominantly closed and is lit with an 'artifical sun' lighting fixture by Delta Light - a partnering company on the project.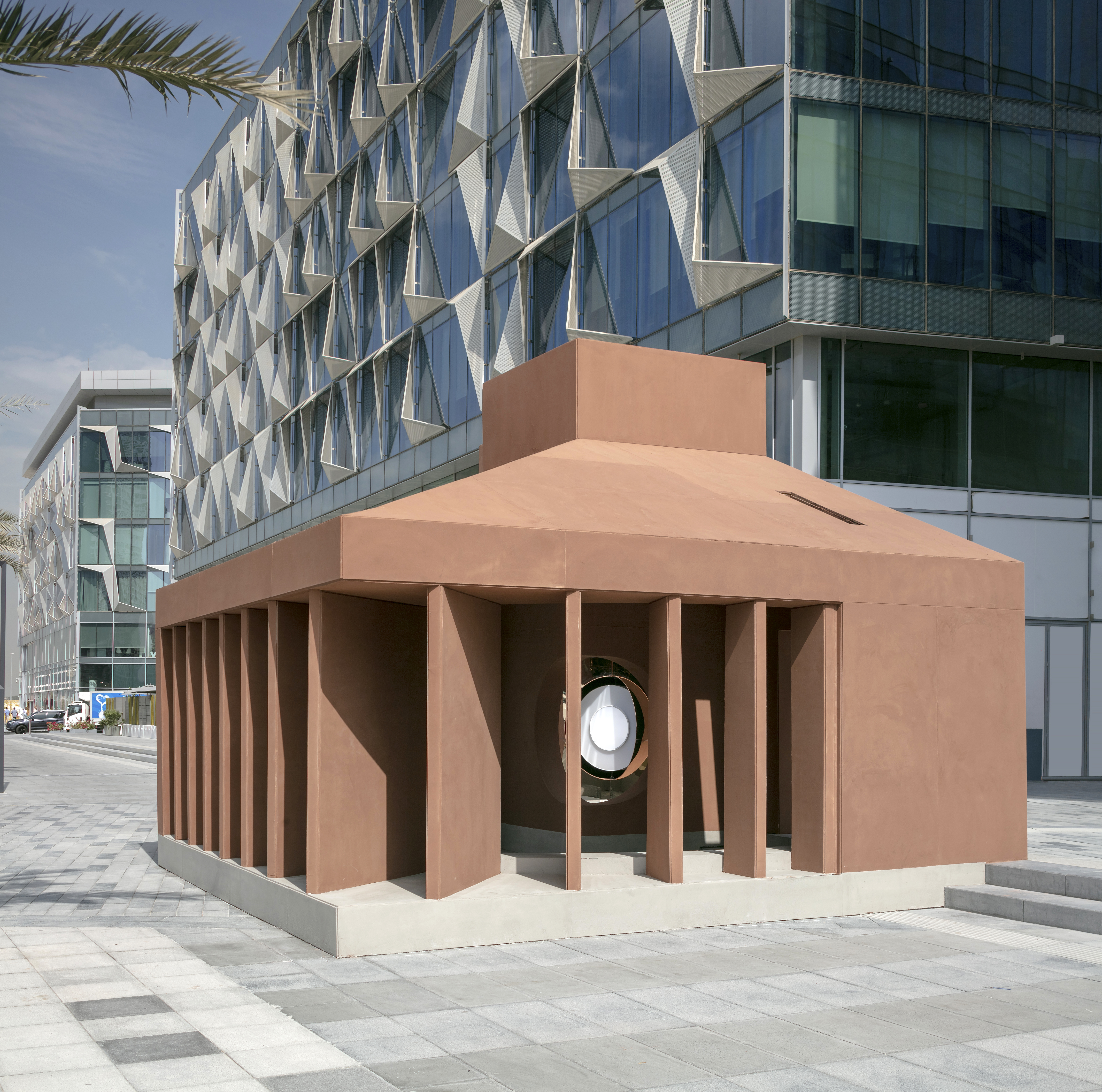 The two interconnected pavilions react to one another through the nature of light - both natural and artificial - where in the daytime, the rotating light fixture casts artificial light in the Enclosed pavilion in accordance with the natural circadian rhythm, whereas at night, it rotates to project moonlight into the Enclosed pavilion from the rear. Simultaneously, the light fixture also projects light onto the Exposed pavilion from the opposing side at night, providing it with a light source as well as creating a play of light and shadow after sunset hours.
"The relationship between body and light conditions is important for human well-being and a key aspect of design and architecture," said Jonathan Ashmore, founder of Anarchitect. 
"Circadian Light Synthesis will harness intense sunlight as well as moonlight conditions at its location, while providing a recognisable, welcoming, recharging, explorative, and contemplative area for the Dubai Design Week visitors."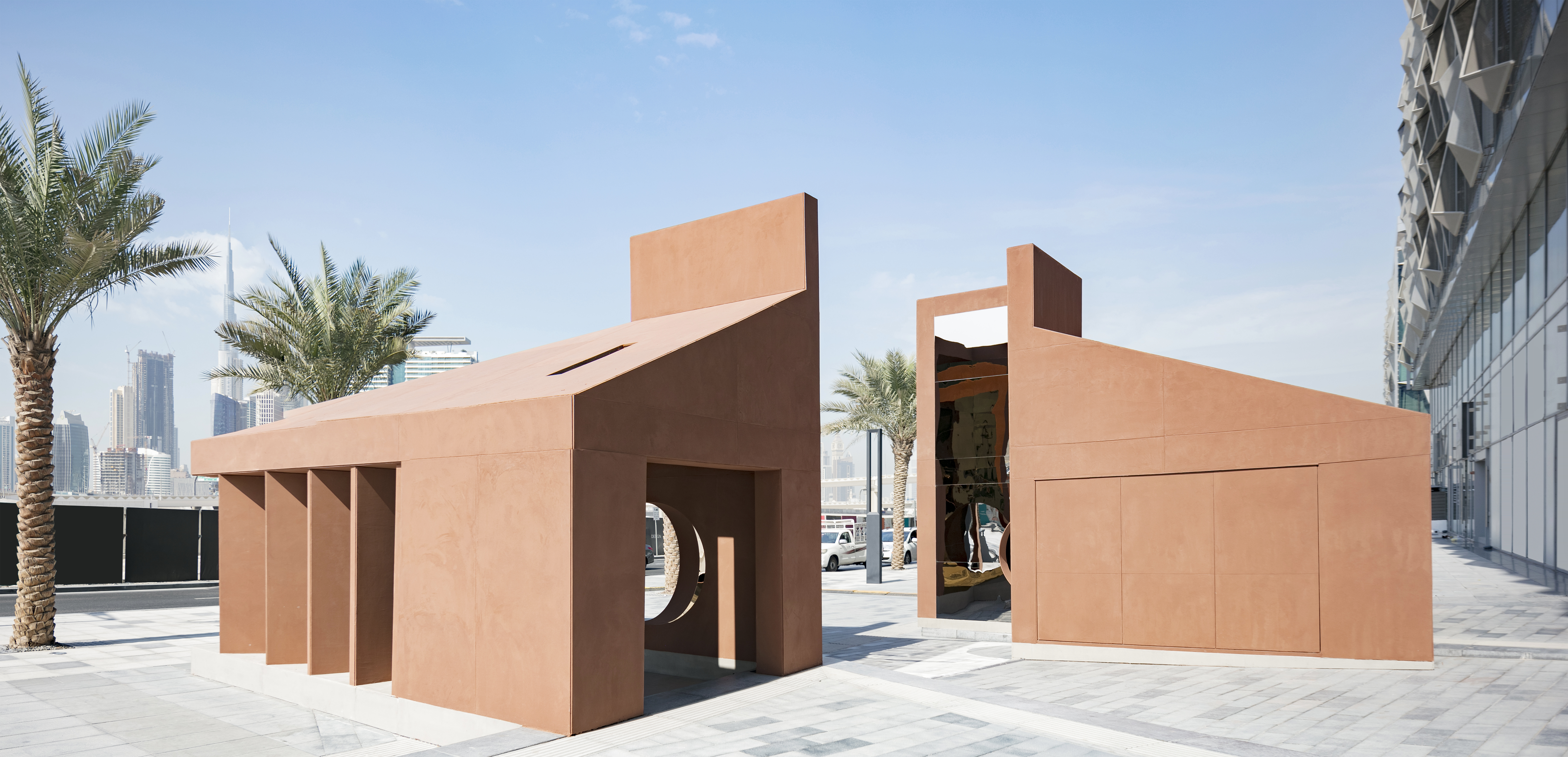 The structure itself is clad using Matteo Brioni's TerraPlus Cameo – composed of a mixture of raw earth, mineral binders, and resinous polymers, which allow a greater resistance of abrasion and water without the loss of permeability. The "non-fading" quality of this material allows for the sunlight to further interact with the structure while highlighting its natural texture.
The installation was constructed in partnership with Abanos and PMI.
Ashmore's interest in material exploration and locality is inherent in other projects, including the recently unveiled Harding Boutique Hotel in Sri Lanka, which explores Tropical Modernism and the use of native wood species.