Video: Zaha Hadid Architects to build smart city in Russia
Zaha Hadid Architects and Russian architecture practice TPO Pride Architects have been selected as one of the consortiums to build the new Rublyovo-Arkhangelskoye neighbourhood, a smart city just west of Moscow. 
Rublyovo-Arkhangelskoye will include new homes for 66,500 residents, as well as new schools, medical clinics, transport infrastructure and shopping districts, as well as civic and cultural institutions. The neighbourhood will also feature 800,000 square metres of office space for Moscow's growing financial, consulting, legal and auditing sectors. 
While four million square metres of new buildings will be developed, a third of Rublyovo-Arkhangelskoye will be parklands and forest bordering the Moscow River, with a 30-hectare lake at its centre. 
Zaha Hadid Architects' winning proposal is a phased development designed to enhance residents' interactions with each other, the nature and new technologies that will be integrated into the smart city.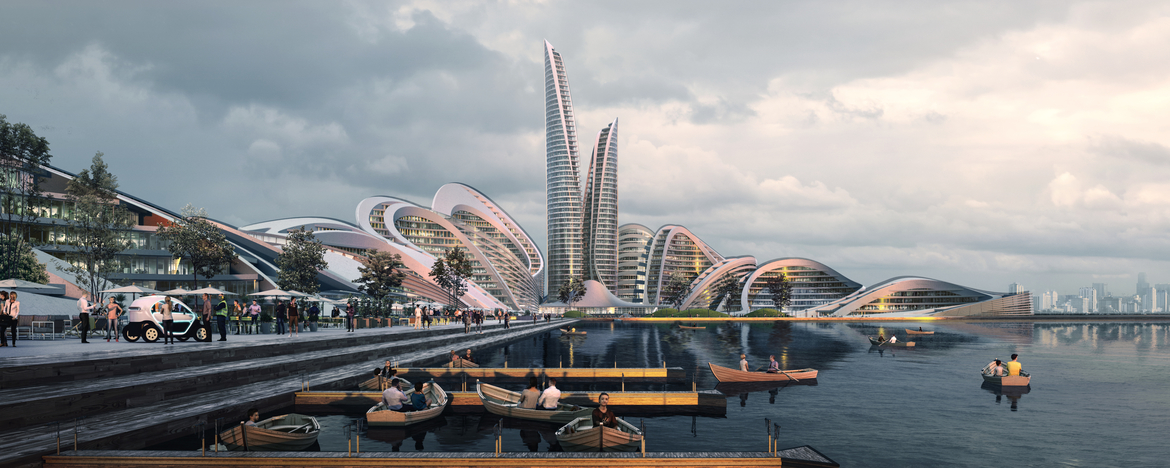 According to a statement released by the firm, "Smart technologies are embedded within the urban fabric of Rublyovo-Arkhangelskoye. Its design also enables residents and visitors to unwind with their families, friends and the natural world that permeates through the heart of the city; creating an urban environment of ecological technology that seamlessly integrates natural and human-made systems."
"Working with specialist teams in Russia and Europe, we developed a people-centric design for a smart interconnected city that brings people together not only through innovative technology but also through organising the public realm," added Christos Passas, project director at Zaha Hadid Architects, "building a community that integrates the natural aspects of the site with principles of openness and inclusivity in high quality architecture suited for the 21st century."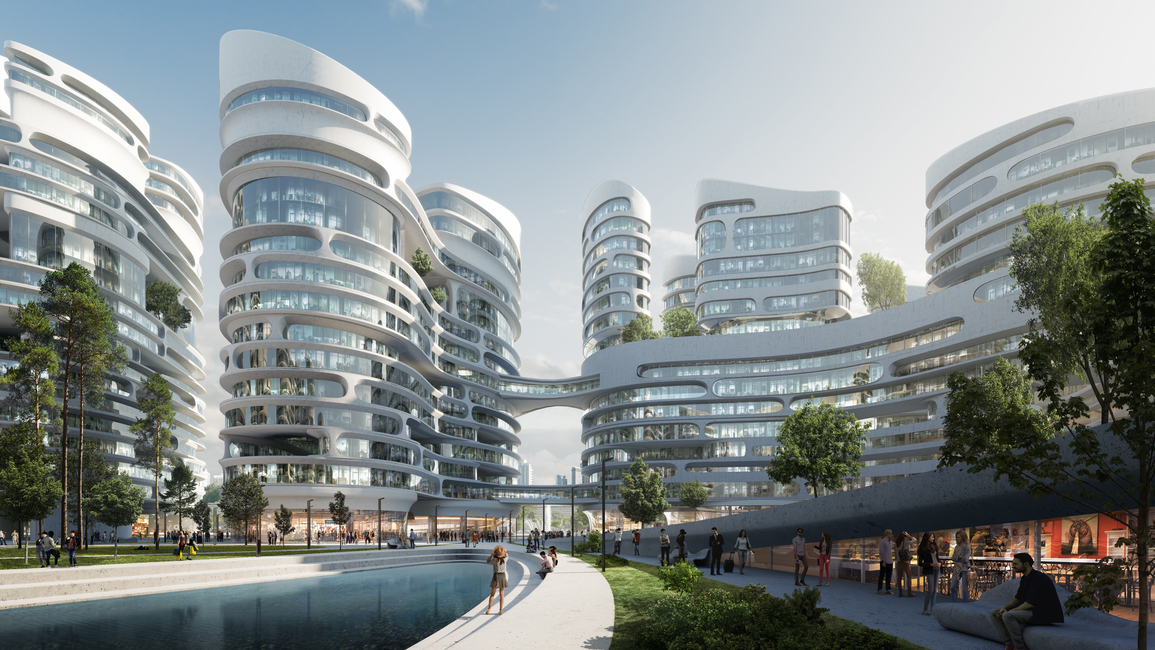 The jury of the invited competition also selected two further consortiums to develop the project: Japanese firm Nikken Sekkei with UNK Project (Russia); and Italian firm Archea Associati with ABD Architects (Russia).