Dubai-born practice U+A gives its two cents on entering new markets intelligently
"We're moving into different markets intelligently," said Martin Dufresne, partner and design principal at U+A. "There's so much competition, even just in Dubai. How many firms do we have here, 600? And we're among the top 10, and that's because we've been very smart in the way we look at projects, how we conduct ourselves with clients, and also, of course, the design that we bring to the table."
Dufresne was joined by fellow U+A partner Pedram Rad, and the two discussed the firm's expansion strategy. Founded in Dubai in 2006, the multidisciplinary practice has swelled to over 130 people with offices recently opened in London and Toronto and plans to soon focus on markets in Southeast Asia.
"It's different in every market," added Dufresne. "Clients are different, and it's about understanding them and what they're looking for. In London, for example, they are very different in the way they conduct design and how they sell their projects, but at the same time, they're still interested in how we design residential developments here in the UAE. They're interested in what we have done with Emaar, for example, and they are curious in Emaar's strategy. So we're able to come in and offer some aspects of what we have learned in Dubai to different markets."
Both partners agreed that approaching other markets with a keen sense of locality has contributed to their firm's smooth integration. While remote research helps, this approach relies on sending senior staff to represent the company, nurture new client relationships and grow local teams with local expertise.
"One of our main philosophies, since day one, is to promote our own people to be a representative somewhere in the world," said Rad. "The person running our office in London was with us for five years in Dubai, and it's the same with the office in Toronto. We really encourage our team and our people to come to the business side of the company. We are trying to give them a path of growth.
"We are also attracting talent and business-oriented people in different locations to be part of our teams, because of course the dynamic in those areas is different. So, ultimately, we are establishing a U+A mindset with local experience."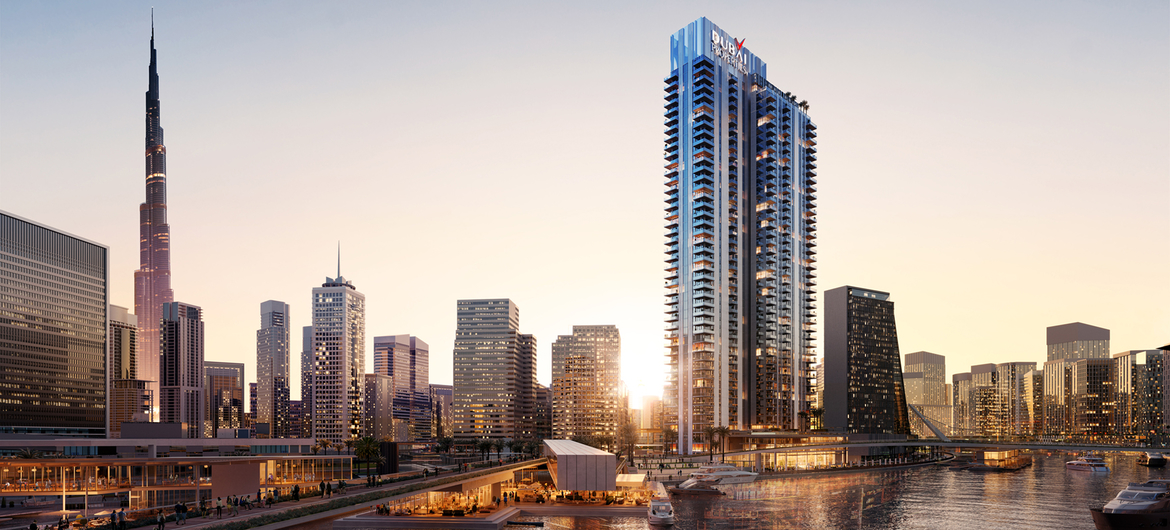 Informally called 'U+A University', the in-house training that the company's staff receives is business-oriented.
It covers how the organisation works and runs, as well as keeps people up to date about new technology.
"This university, which we are very excited about, is very important… In a year or two, your knowledge can be quite outdated because of the speed of technology. The world moves so fast that if you don't update yourself regularly, you'll fall out of the game," said Rad.
U+A has a number of award-winning projects in the region, such as the Marasi Water Homes, and it has already scooped up a couple of new projects beyond the region, like a four-star hotel in Montreal. According to Dufresne, international reception of U+A's work has so far been positive.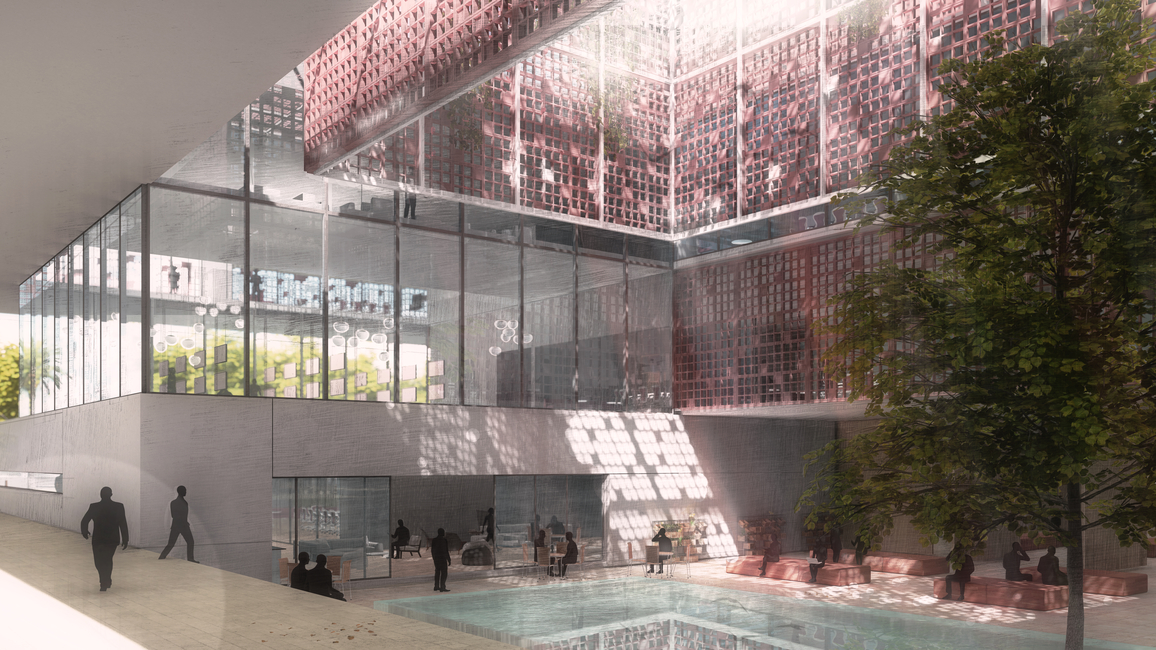 "I was just in London to do some marketing for our office and show our portfolio and catalogue of work, and the response was phenomenal," said Dufresne. "Of course we're not coming into different markets thinking we're better than everybody else – it's really about moving in intelligently and contributing our knowledge, which might give clients something different. During my trip, I was meeting with a client and mentioned the fact that we're fully Revit-based, and we have very tight programmes, and they were already quite impressed with that way of working."
"At the end of the day, developers are looking at the success of their project," added Rad. "They want an acceptable revenue, and of course, for the end-user to be comfortable. So coming from Dubai, a smart, advanced city, we already give the impression that we can deliver that."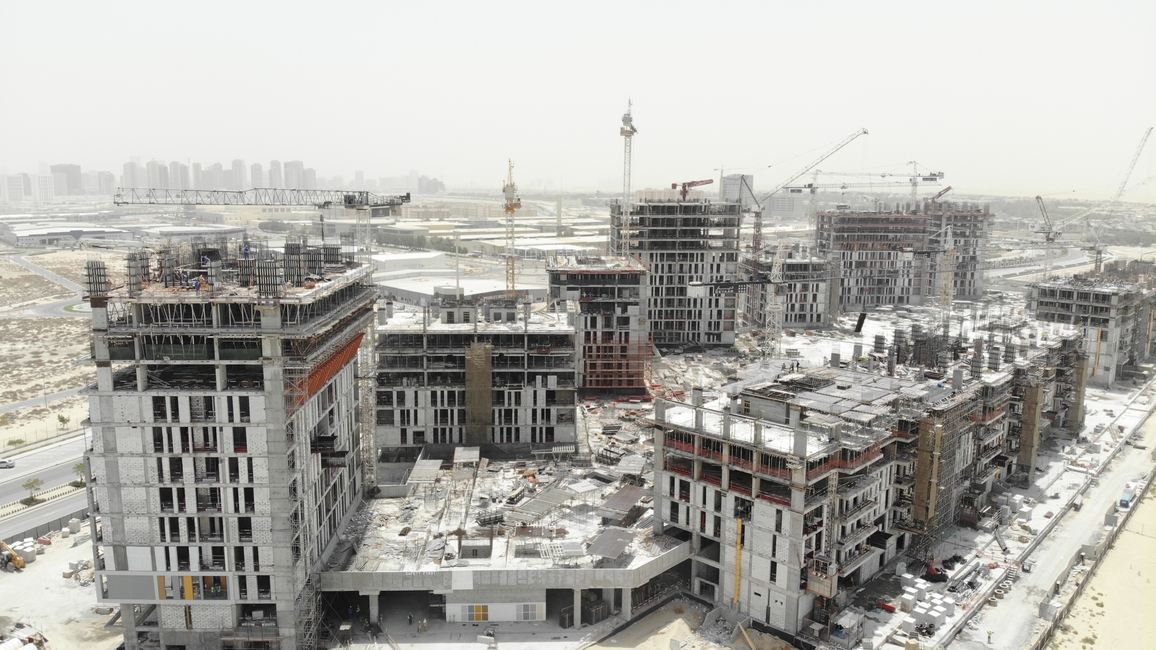 According to Rad and Dufresne, U+A's success has largely been driven by its range of philosophies, as well as its services. While the firm largely believes in maintaining creative freedom (at least for every one in 10 projects), investing in its people and providing 'no-nonsense design', its ability to offer a full range of services, from architecture to interior design, engineering to construction supervision, ensures that each project is completed within U+A's control.
"Covering the entire scope of work in a manner that is equally important for each stage of the project is something that, as we hear from clients, is quite rare in the region. We are very good at inception. We are very good at execution. And we are now very good at construction services. It's about having that consistency throughout, from the white page all the way down to cutting the ribbon to the building," said Dufresne.
"Once the [concept] is approved by the chairman or top management, then we are the guardians of the design," added Rad. "Normally, higher management of any company is only involved in the beginning, but we make sure that a project is under control from inception to completion."
And with the recent expansion, the two partners remain more committed to their original vision and company dynamics than ever.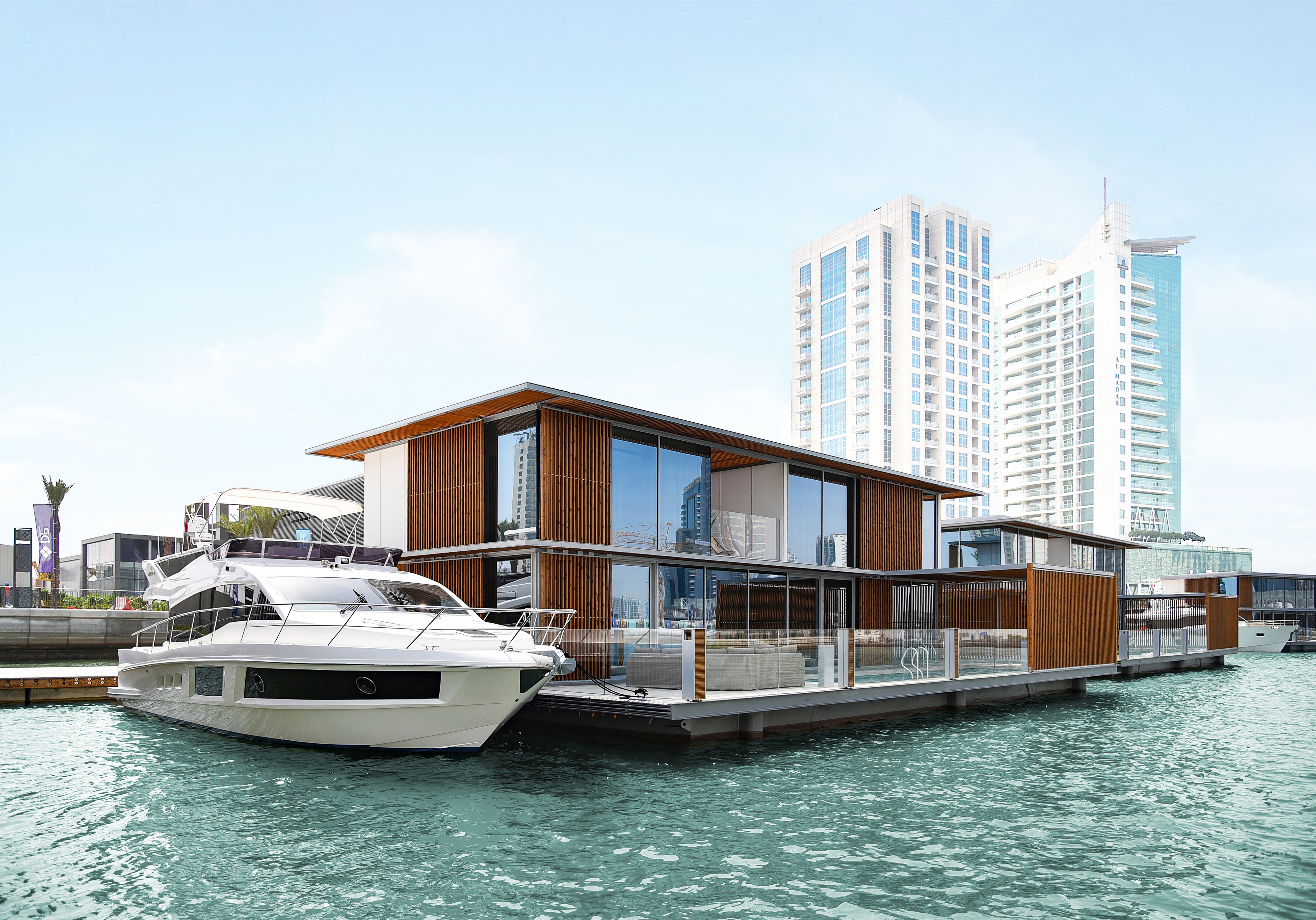 "The challenge now, because we are growing in terms of size and offices, is to stay focused," said Dufresne. "And staying within that path that we have, which is coming in and having a sensible balance between good design – design we believe in – and providing clients with what they need. At the end of the day, this is a business, and it needs to be managed properly. Our vision is not to have thousands and thousands of employees and rule the world. Our vision is to just be able to explore new places and have a diversity of projects that keep us excited."
"I learned from HH Sheikh Mohammed bin Rashid Al Maktoum, actually," said Rad. "He's a 'visionary manager', and even though I am an architect, I learned how to run the business by always setting goals, and I think that's how it should be."