Oman reveals pavilion design for Expo 2020 Dubai
Oman has revealed its pavilion design for Expo 2020 Dubai, which aims to reflect a contemporary take on Islamic and Omani traditional architecture.
According to HE Mohsin bin Khamis Al Balushi, commissioner general of the Sultanate of Oman to Expo 2020 Dubai, the pavilion's design centres around the frankincense tree as its main theme, which has been "recognised as a bridge between the civilisations of the ancient world."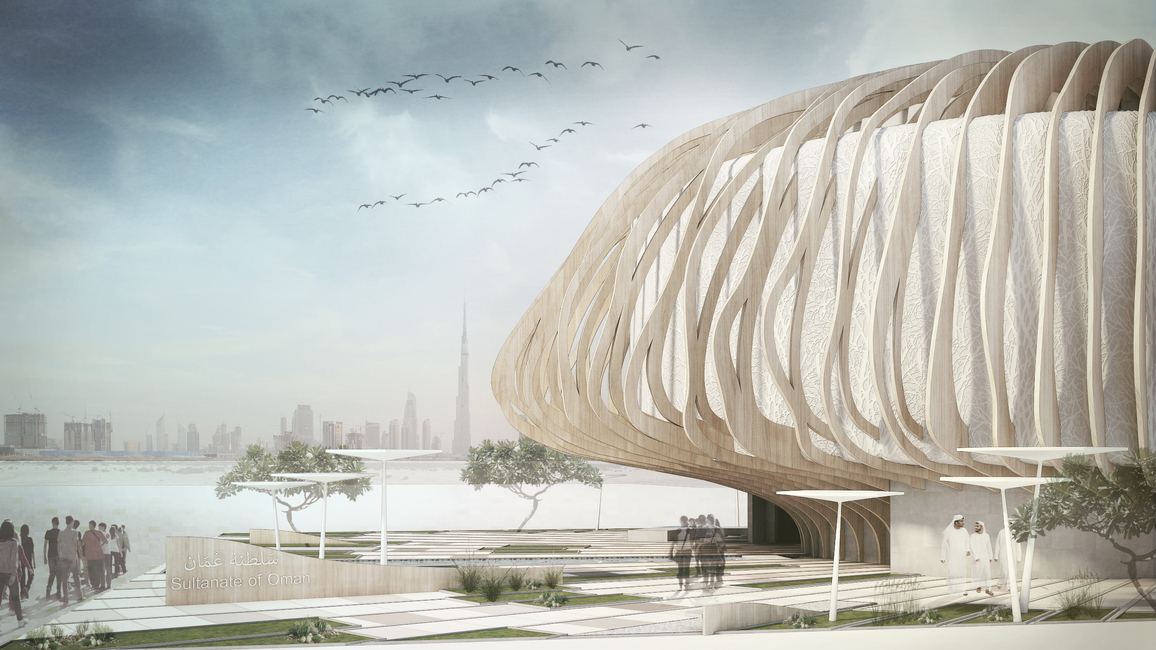 "Commercial convoys travelled on different routes from Dhofar to the shores of southern Iraq, the Levant, ancient Egypt, and...the coasts of Palestine, from which ships carried the frankincense to European countries, especially [Italy]," a statement released by the consulate explains.
The pavilion will include five zones that feature information relating to its theme, including the logistics of transporting Omani frankincense to other parts of the world, the knowledge economy through which the use of frankincense was obtained as food and medicine, the manufacturing of frankincense, sustainability through the care of the tree and land, and the travel and exploration of frankincense as a commodity. 
HE Al Balushi added that although the Omani pavilion will be a part of the Mobility District, it will address a number of topics related to the expo's sub theme of 'Opportunity'.