Architecture + Other Things' 2018 Abwab pavilion questions the life-span of materials used for temporary structures
Dubai-based studio Architecture + Other Things has been comissioned by Dubai Design Week to design this year's Abwab pavilion under the theme 'Between the Lines'. 
Abwab is an anual design exhibition as part of the Dubai Design Week programme, commissioning work from across the Middle East, North Africa, and South Asia with the purpose of promoting design talent from the region. 
This year's theme, Between the Lines, revolves around the idea of storytelling as a medium of cultural expression and endurance, connecting and creating a dialogue between the various participants of the exhibition including designers from cities such as Dubai, Amman, Beirut, Kuwait City, and the Eastern Provinces of Saudi Arabia.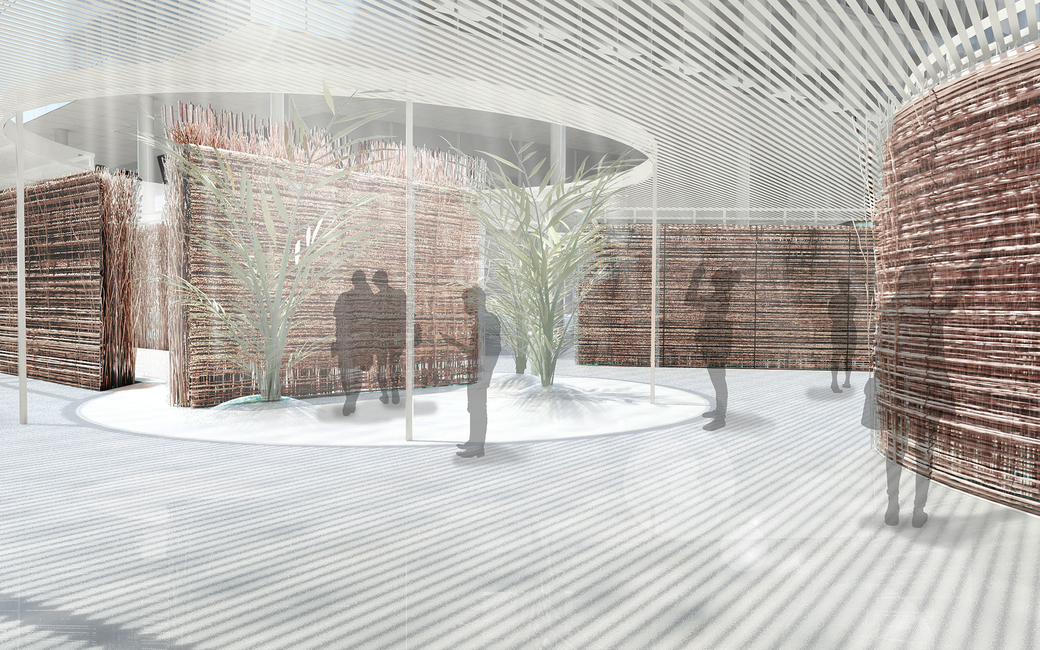 Architecture + Other Things - co-founded by architects Faysal Tabbarah, Khawla Al Hashimi, and Nada Taryam - designed this year's pavilion by "evoking the temporlity of storytelling and nature".
The pavilion is set to provide an active public space, create spaces for five narratives to be told simultaneously, and developing a platform that allows visitors to ask questions about the role of materials and construction in the face of climate chang. 
The structure itself aims to question and rethink the life-span of materials used in the construction of temporary events. 
"Architecture + Other Things is investigating the potential second life of fallen twigs and timber as a thickened and porous structural armatures that are coated in recycled and dyed paper pulp," the architects explained. The paper pulp will act as the surface structure as well as s structural binder.
After the event, all elements of the pavilion are planned to be composted or recycled.