MEA Awards 2018 shortlist: Principal of the Year
We are pleased to announce the shortlist for the MEA Awards 2018, which will take place on Wednesday, November 21 in Dubai. This year, we have received 361 submissions across 13 categories from 132 companies throughout the region. The shortlist was created by the Middle East Architect editorial team and will be passed on to this year's judges for review and winners selection.
Here are the shortlisted nominees for Principal of the Year.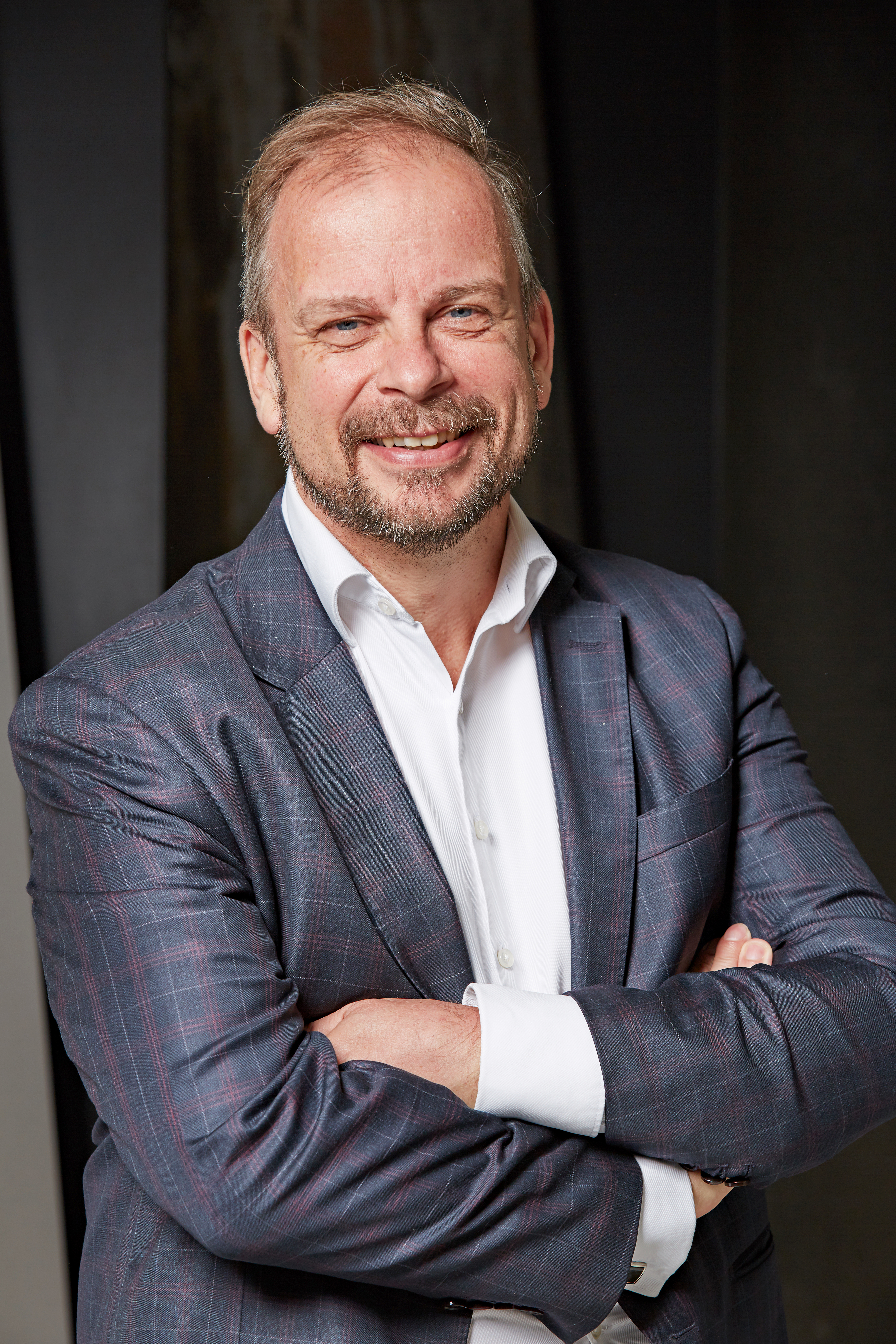 Phillip Jones, B+H Architects
Phillip Jones has led a longstanding career that began in Abu Dhabi in the 1990s. ommitted to creating high quality, meaningful projects that enhance the communities they are built in by supporting people and economies, Jones is passionate about leading B+H in improving the affordable housing stock in the UAE to ensure safe and healthy living environments for all. Since joining B+H, Jones has successfully navigated the firm's Dubai studio through the aftermath of the 2008 financial crisis and has developed it to become one of the company's most dynamic international studios. He has nearly tripled staff numbers and significantly broadened B+H's reach and recognition within the local GCC market. Jones' strongest skill set lies in being able to innately understand the complexities of projects and navigating his teams to find creative solutions to meet stakeholder needs. Jones was a key player in the six Emaar Flagship towers and the first phases of the Dubai Marina, which has developed into a momentous landmark destination and one of Dubai's most popular neighbourhoods. His work on the Marina also led to his recognition with the Architecture and Global Urban Design Award in 2005. Throughout his career, he has worked to inspire contextualised projects that will improve and add value to their local setting and community. He has applied this philosophy to projects such as the award-winning Arab Center for Research & Policy Studies, the King Abdullah University of Science and Technology and the Dubai Festival City Master Plan. Jones has also been a long-time member and repeat board member of the Canadian Business Council in Dubai. Through successful partnerships with global clients and strategic consulting and contractor networks, he leverages his connections to tackle large and complex urban design challenges. His commitment to innovation in the field extends to his staff as well. Jones has shown tremendous commitment to developing the emerging talent of his team and continuously looks to empower his staff and provide opportunities for advancement. Jones actively mentors several staff members, holds an open-door policy and has created an upbeat and inclusive studio culture. He encourages each team member to receive annual training in a professional area of their choosing to inspire staff to push beyond their boundaries and ensures that the B+H team is ahead of the curve.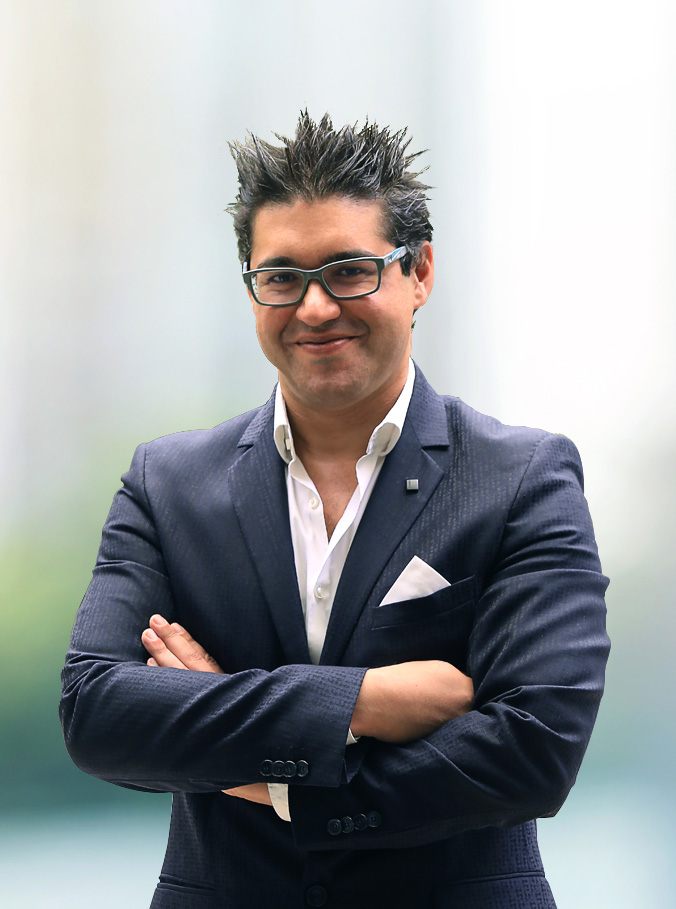 Hamid Kerayechian, VX Studio
Hamid Kerayechian combines visionary and adaptive leadership skills to his position as CEO within VX Studio, a Dubai-based architectural design firm, which he has significantly grown over the last few years. Designing and managing projects worth over $5bn, the company's international portfolio spans projects in Asia, America, Europe and the Middle East across hospitality, wellness, residential and mixed-use. Kerayechian plans and executes his vision based on both current and future possibilities, and inspires his team to adapt and thrive in a changing environment. His qualities as a leader include openness, imagination, persistence, conviction and the ability to lead a meaningful process of change in a purposeful manner. This has led the firm to win various awards including Best Architectural Firm of the Year, Middle East Best Brand in Real Estate Sector Awards 2018, Excellence in Architecture and Best Architectural Design Company of the Year 2018 from other programmes. In addition to building and managing relationships within his organisation, he also develops strategic relationships and alliances outside of the company. As VX Studio expands, Kerayechian applies new approaches and perspectives to solve problems. His inspirational leadership technique is about energising and creating a sense of direction and purpose for VX Studio employees as well as excitement and momentum for change. This involves energising individuals to strive towards a compelling vision of the future by embracing and embodying VX Studio's values in all aspects of their work. It includes offering clarity around goals and objectives and ensuring that those who are led work collaboratively towards a shared purpose. It also includes the provision of the required resources and motivational support employees need to grow and the empowerment and accountability to take responsibility for their own success. With a strong desire to continually rise to new challenges, Kerayechian infuses VX Studio with an essence of drive, growth and enterprise, which has enabled the company to assemble a portfolio of the most global projects. As an energetic and interactive leader, he prides himself on managing teams of highly motivated and experienced professionals, who play a fundamental role in the growth, development and delivery of the quality projects that VX Studio are involved in.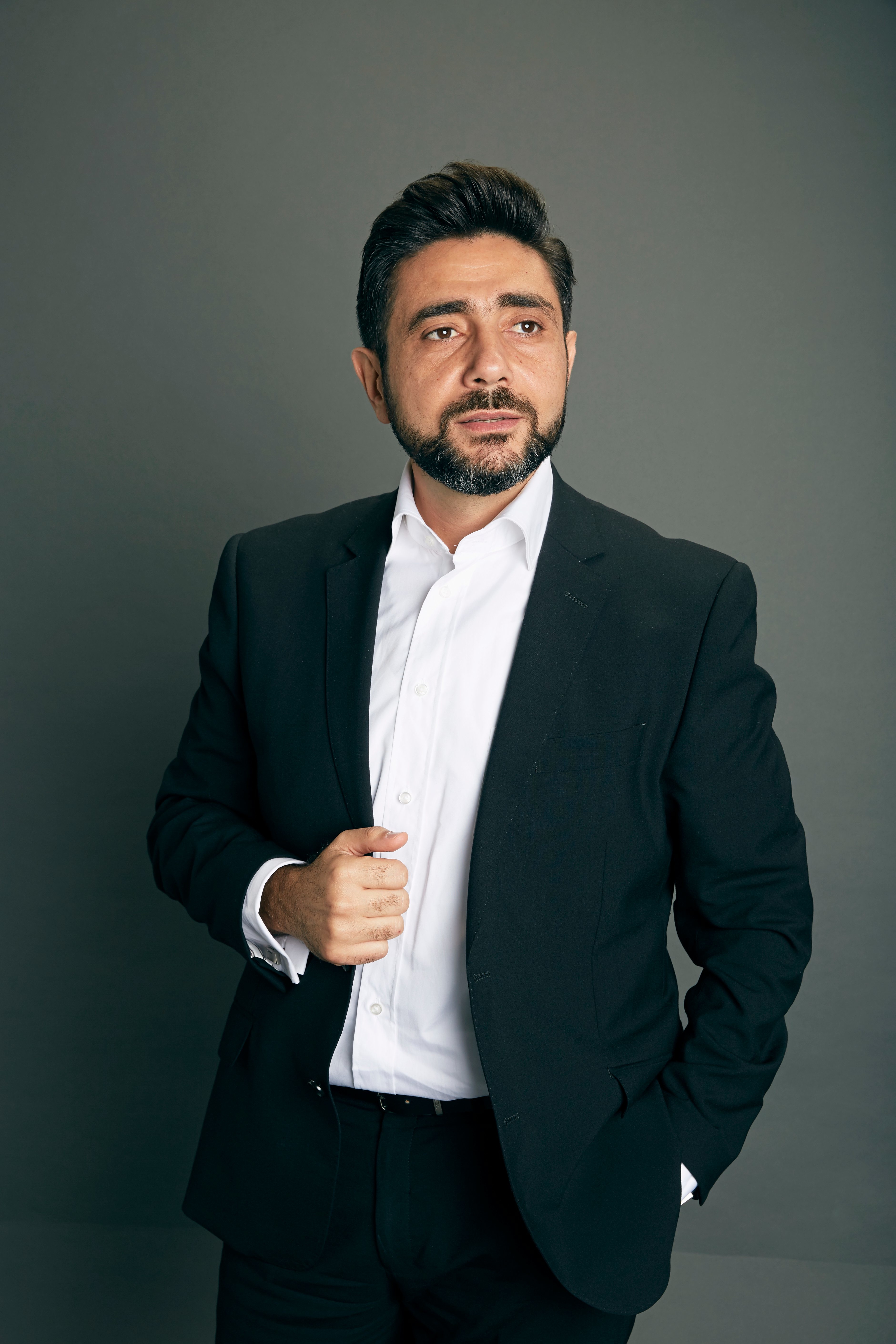 Joe Tabet, JT+Partners
Joe Tabet is a multi-award-winning architect with over 20 years of extensive experience in world-wide architectural and construction industry. Establishing JT+Partners in 2015, the company has grown from a standing start to three regional offices and 48 multi-skilled staff of multi-cultural backgrounds and 19 different nationalities. The result is an energetic, collaborative, creative team of innovative individuals with their fingers on the pulse of global architecture and construction, from the latest technologies and trends to the oldest traditions, producing bespoke designs that reflect diversity in culture, experience and understanding. Within its first 16 months, having Tabet at its helm, JT+Partners became an "overnight success" -- he used lessons and knowledge acquired from his previous experiences to guide and direct the company, specifically the 2008 crisis when he successfully managed a business plan continuity to survive the global financial crisis with minimum impact on the company's business. In its first three years, the company reported a turnover of AED72 million. JT+Partners' roster of clientele and contacts includes Abu Dhabi Crown Prince Court, National Corporation for Tourism & Hotels (Abu Dhabi), Al Ghurair (Dubai), Al Marjan Island LLC (RAK), Al Hamra Real Estate (RAK), Anwa Group (KSA), Giga Group (Pakistan), Shalimar Group (India), Jumeirah Group, Marriott Group and Hilton Group. A firm believer of gender balance and empowering women, Tabet ensures that his team is made up of male and female resources that are based on their work performance and judged on their earned merits, providing both genders with same opportunities and motivations for career growth and development. He supports "Women in Construction" campaign with CPI Trade. JT+Partners' current list of projects spans 15 international destinations, from Morocco to Seychelles, Lebanon, India, Sri Lanka, North Africa, KSA and UAE, and includes residential, hospitality, commercial, mixed-use and master plan developments.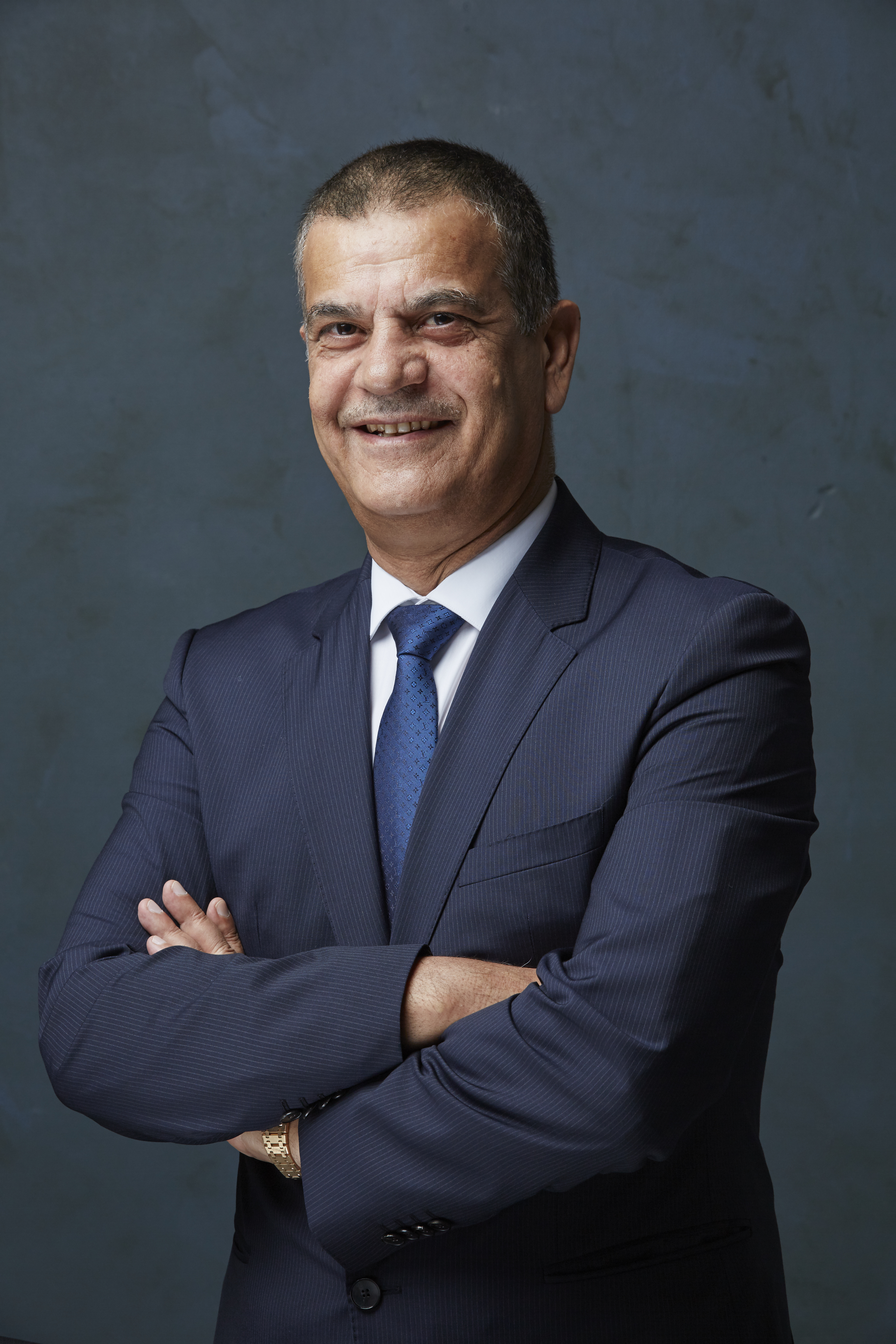 Emad Jaber, LACASA
After spending over 22 years contributing to the shaping of the construction industry in the UAE, Emad Jaber, along with Nabil Al Khaja, established LACASA Architects & Engineering Consultants in 2006. By utilising Jaber's contacts and experience, the company undertook construction jobs valued at 45bn AED and exployred over 250 professionals. In 2008, LACASA lost 90 percent of its projects overnight due to halt in construction. The 250 staff members were reduced to 60 as a result. Jaber was faced with a decision; cut his losses and shut down, or survive by restructuring and diversifying. He chose the latter and went on to revamp the company's structure and enter new emerging markets including Libya, Tunisia and Sudan. By undertaking projects in these emerging markets, LACASA was able to learn, experiment and strengthen its portfolio. Ultimately, the firm was able to recover over the next few years while the UAE rebuilt its construction industry. Jaber offered those who left in 2008 new positions, with the staff count currently at 350. Paused projects were restarted with LACASA at the forefront. Jaber has repeatedly proven his great commitment to professional development. Aside from his continuous mission to motivate his staff to learn, grow and innovate, Jaber has placed an emphasis on both industry-level development and educational support. In addition to industry-level development, Jaber is a firm believer in the importance of fresh talent. Under his guidance, The company has launched a number of initiatives targeting regional university students with the aim to help them develop their practical skills. In April 2015, LACASA hosted a roundtable discussion to talk about the gap between academia and the professional work environment. He also discussed the importance of teaching students the practical aspects of the discipline, such as the concepts of feasibility, usability and constructability. Earlier this year, Jaber commissioned a student design competition aimed at providing regional students with the tools needed to succeed within the architecture industry. At the launch event, Jaber addressed the students reminding them of the importance of operations within a school building. He also stressed the aspect of using the local heritage in the design approach, the concept of feasibility and constructability, and more importantly the creativity and vision. Jaber presented the winner with her prize; a full-time work placement offer at his company.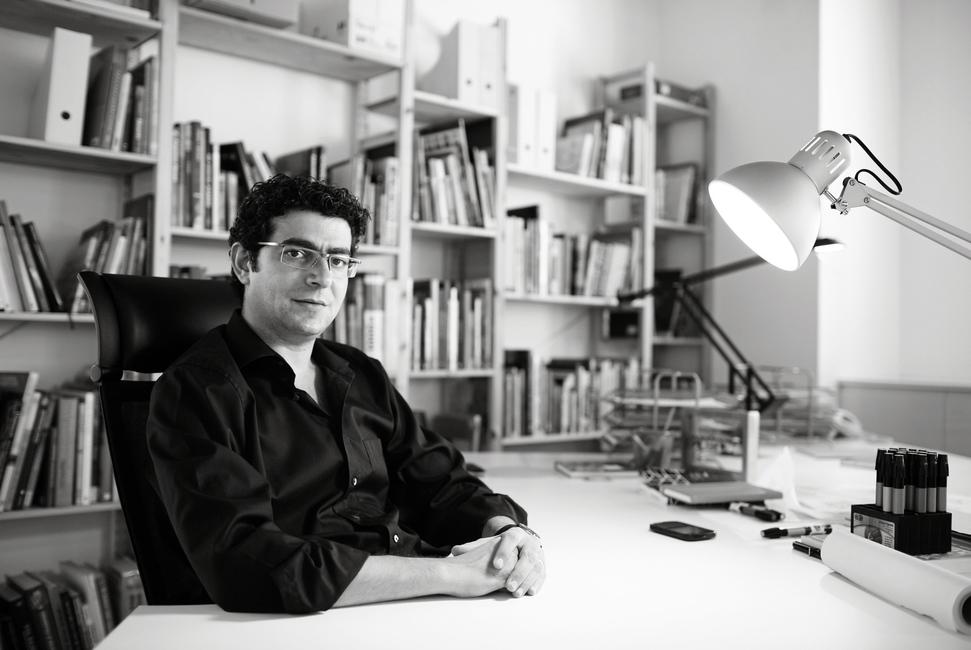 Hani Fallaha, LOCI Architecture & Design
LOCI partners, Hani Fallaha and Hamad Khoory take advantage of their global experience and architectural knowledge to promote regional design that relates to a project's place and immediate local context, hence their slogan 'Think Global'. This design philosophy reinforces their perspective that architecture is not an imported technology but one that grows from the site's culture, tradition, history as well as it's climatic and geographic context. Educated at the Architectural Association School of Architecture in London, Fallaha graduated with honors and was awarded the RIBA Presidents medal for the best design project. Fallaha is also a visiting critic at the American University of Sharjah. Worked in RMJM for seven years where he led and delivered a number of high profile projects most recently Metropol Istanbul. Fallaha worked along a talented team of architects where they delivered several high-end residential, commercial, and mixed-use projects in the region. He works closely with the client making sure they are the focal point of every brainstorming and creative session held throughout the duration of the project in order to deliver a culturally/context driven sustainable and bespoke architectural solution.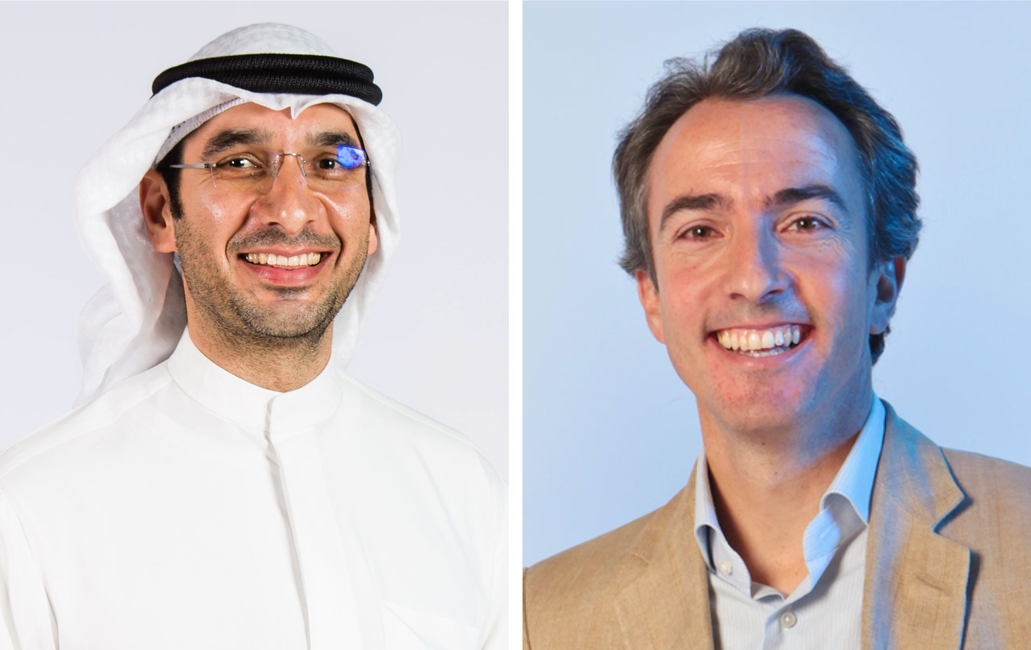 Nasser B. Abulhasan and Joaquin Perez-Goicoechea, AGi
Nasser B. Abulhasan and Joaquin Perez-Goicoechea founded AGi Architects in 2006. Since then, AGi Architects has gone on to win a number of awards for its projects and team, as well as completed several projects in the fields of building, urban design, planning and interior and industrial design. Among the firm's prizes are five World Architectural Awards, 11 Middle East Architect Awards, six International Property Awards, three Cityscape Awards, three A'Design Awards, three MEED Quality Projects Awards, MIPIM Architectural Review Future Projects Awards 2012, Hospital Build & Infrastructure Awards 2012, and a nomination for the EU Prize for Contemporary Architecture – Mies van der Rohe Award 2015 for "La Ascensión del Señor" Church. The office has been also recognised as highly commended in Hospital Builds & Infrastructure Award 2013 and at the WAF 2015 held in Singapore for Ali Mohammed T. AlGhanim Clinic. In addition to AGi's extensive portfolio of built and current projects, both principals contribute to the field of academia as well. Perez-Goicoechea has held teaching positions as an assistant professor with Rafael Moneo, Hashim Sarkis, Antonio Cruz and Antonio Ortiz. He has lectured at Harvard Graduate School of Design, Boston Architectural Centre and the Architecture School of Kuwait University. Similarly, Abulhasan has held teaching positions as adjunct professor at the Boston Architectural Center and Kuwait University, and was invited to speak at a number of international events and conferences including the designMENA Summit, World Architecture Festival (WAF), RIFF International Architecture Expo Conference, and others. He has also given lectures at Harvard Graduate School of Design, Yale University, Virginia Tech, Dalhousie University, Kuwait University and American University of Sharjah.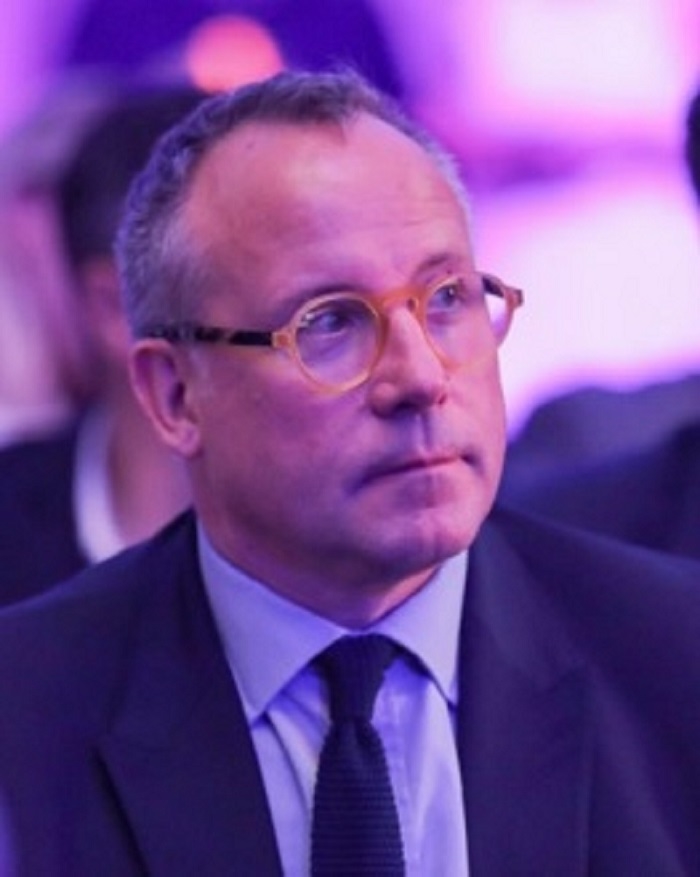 Jonathan French, Woods Bagot
Championing a sustainable ethos Jonathan French's mission is to create a sustainable practice in the Middle East -- a business that is financially resilient, focussed on the highest quality design, provides dynamic careers for its people in a fun and equitable environment and develops the next generation of leaders to curate the practice for the long term. Since 2013, under French's chairmanship, Woods Bagot's Gulf business's revenues and profits have continued to grow year-on-year as has the strength of its leadership and the quality of the talent within the practice. Honest and personable and with his quick wit, French is a UK registered architect and member of the RIBA and the Royal Society of Arts. He has a distinguished international career in senior leadership roles, with a solid background working for some of the most significant practices. French joined Woods Bagot in 2013, at a time when the legacy of the global financial crisis continued to have a detrimental impact on its Middle East business. French has restructured the leadership team, instilling new values across the business while focussing the team's talent on the highest quality and environmentally appropriate design. Presently, the Gulf practice comprises 20 different nationalities of which 17 percent speak Arabic. This leads to a rich and respectful studio culture: one that French is particularly proud to be part of. He places a major focus on mentoring, developing the next generation of leaders for the practice both locally and globally. French is responsible for the creation of five new shareholders across the global practice over the past three years and the elevation of three others in the Middle East. French has chaired the Global Commercial Board for the past four years and has been instrumental in dramatically improving the commercial and contractual management of the practice world-wide. He has driven a risk mitigation culture to help optimise the delivery of projects for clients and has led a new ambition for Woods Bagot's Middle East studios in terms of the sustainability debate and its integration within the design process. This has led to a number of the company's projects to be awarded sustainability accolades for their sustainable design and significant measurable outcomes. Balancing and complementing his work ethic and commitment to his team and clients, French pursues activities outside the studio with equal concern for his sustainability agenda. First member of the UAE Beekeeping Society, French engages in swarm collection, teaching and research. French is working to become a trusted advisor for some of the practice's significant regional clients and be recognised as a team of experts who can be called upon for advice not simply for delivery. Already set in action, expanding its geographical reach is another aspect for the future. French takes great pride in putting its clients first: fostering excellent working relationships between them and Woods Bagot's teams.