AGi Architects creates folded origami effect using reinforced concrete for new private residence in Kuwait
Kuwait-and-Spain-based architecture firm AGi Architects has revealed a new single family house in Kuwait, which mimics the form of folded origami.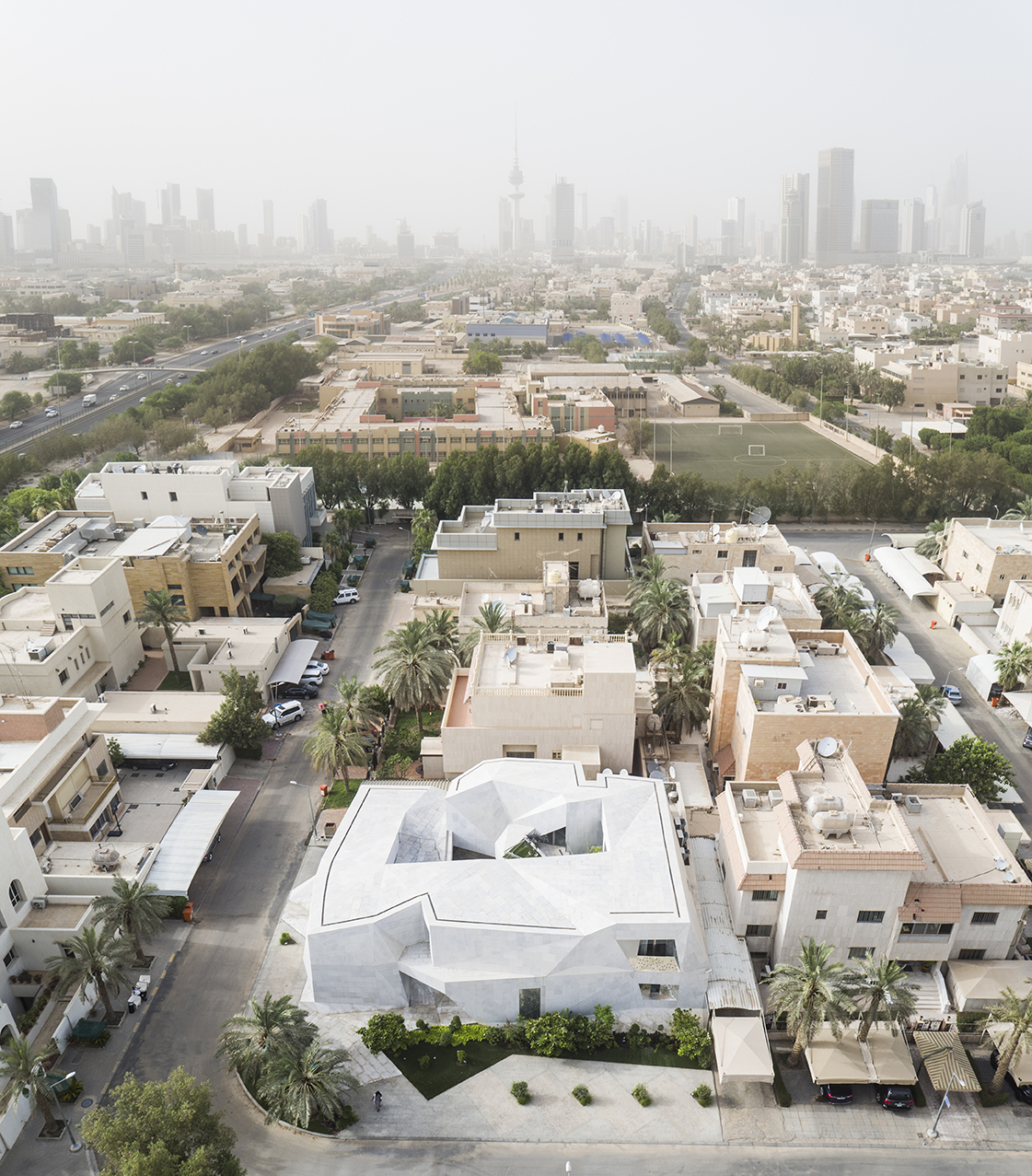 The concept of the project is a response to the 'controversial duality' of the client's brief which dictates a need for complete privacy while maintaining a distinguished deign that is 'iconic' to its surrounding neighbourhood.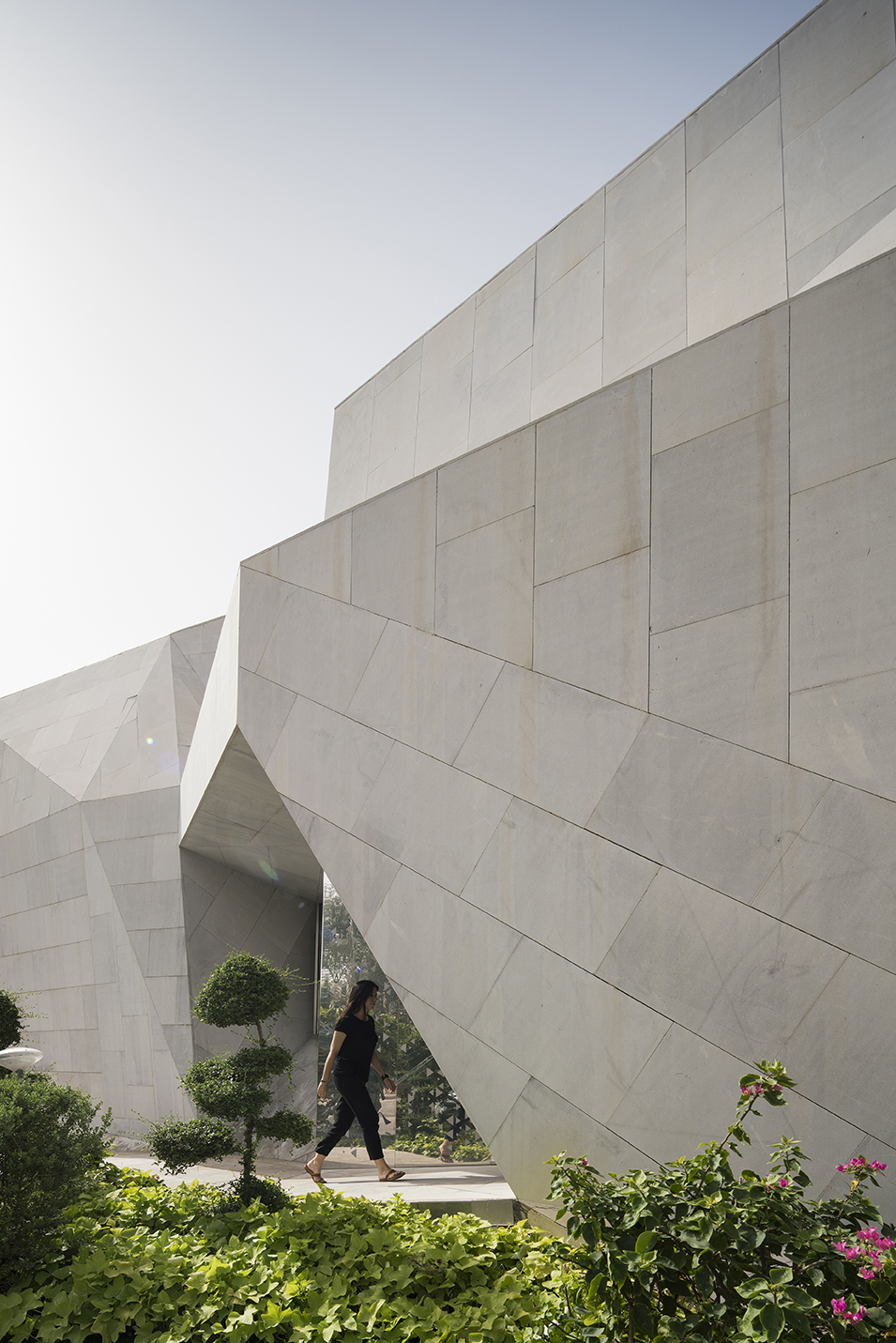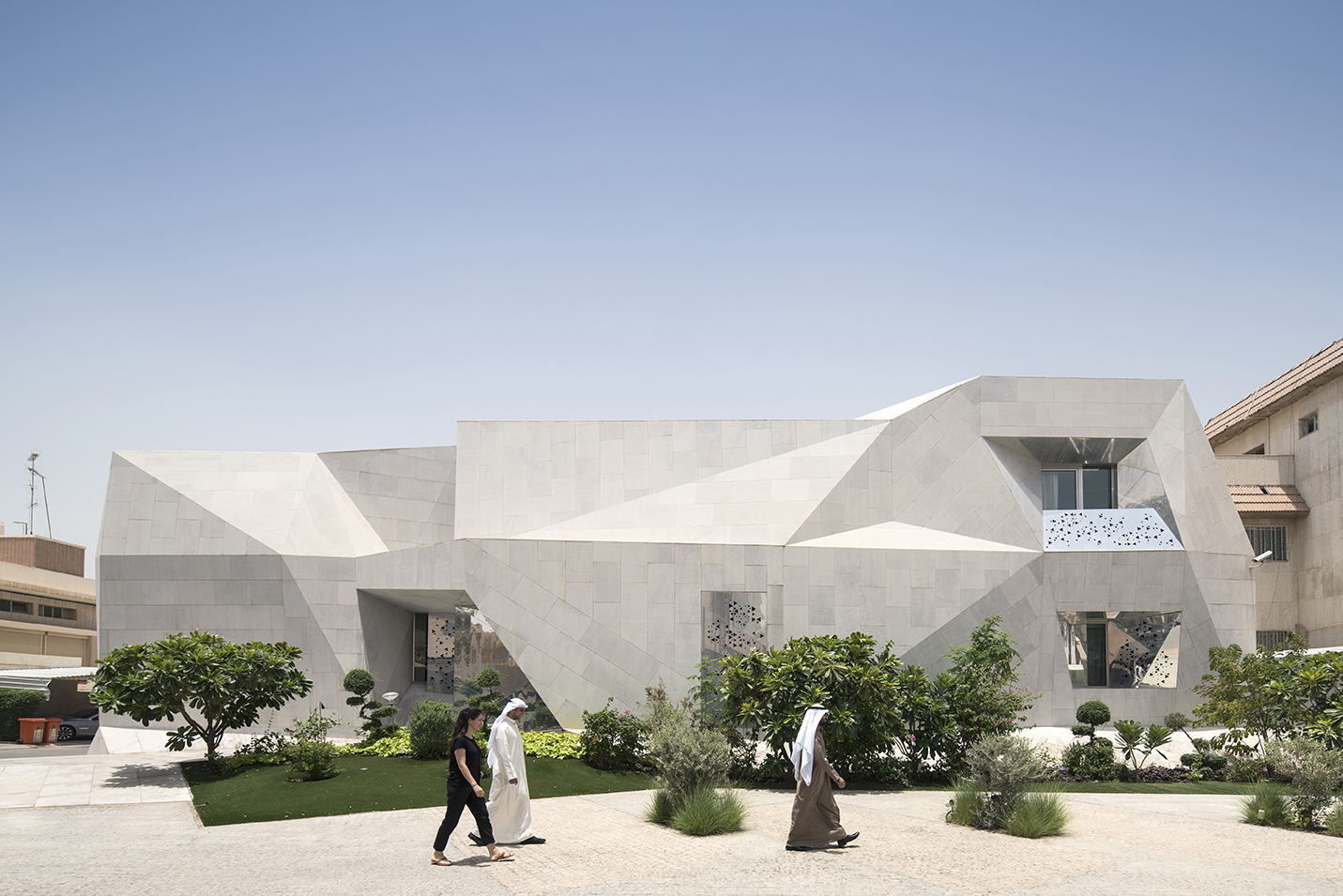 The project is located on a corner plot of the residential district of Abdulla Al Salem in Kuwait, and is comprised of a reinforced concrete structure, whose origami formality rotates around itself to create a central courtyard from which all the spaces in the house are turned towards.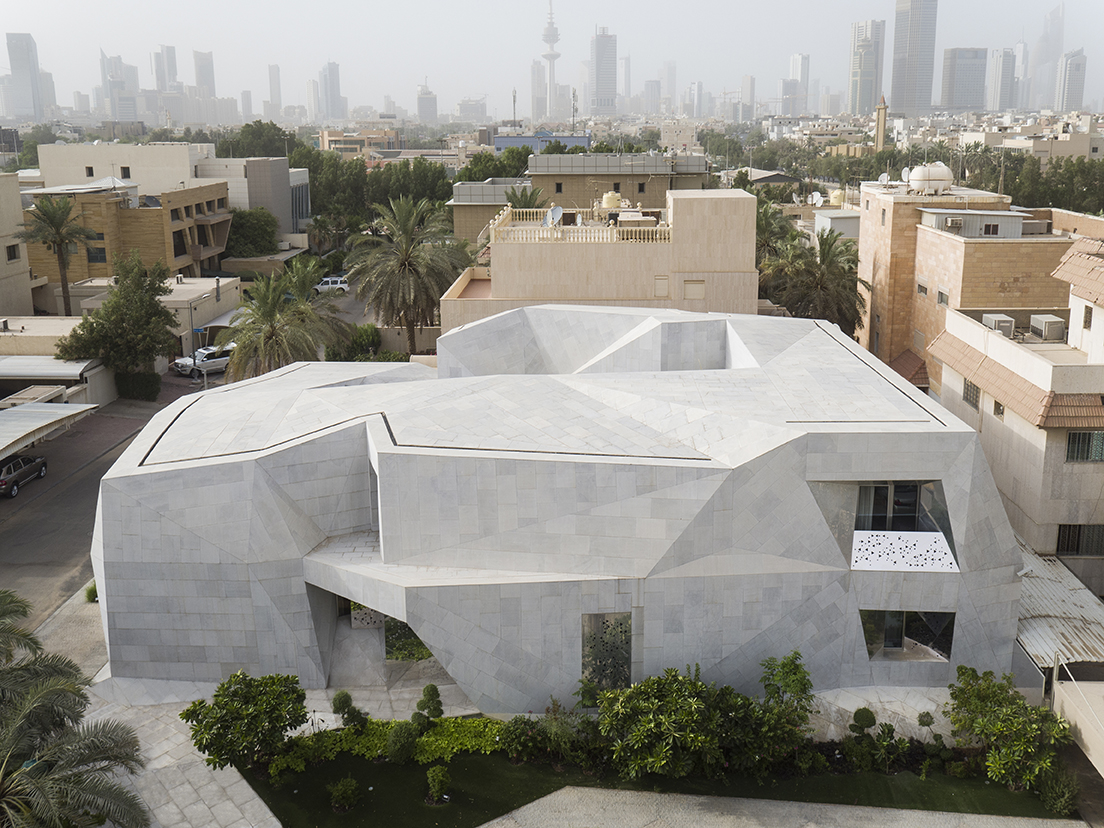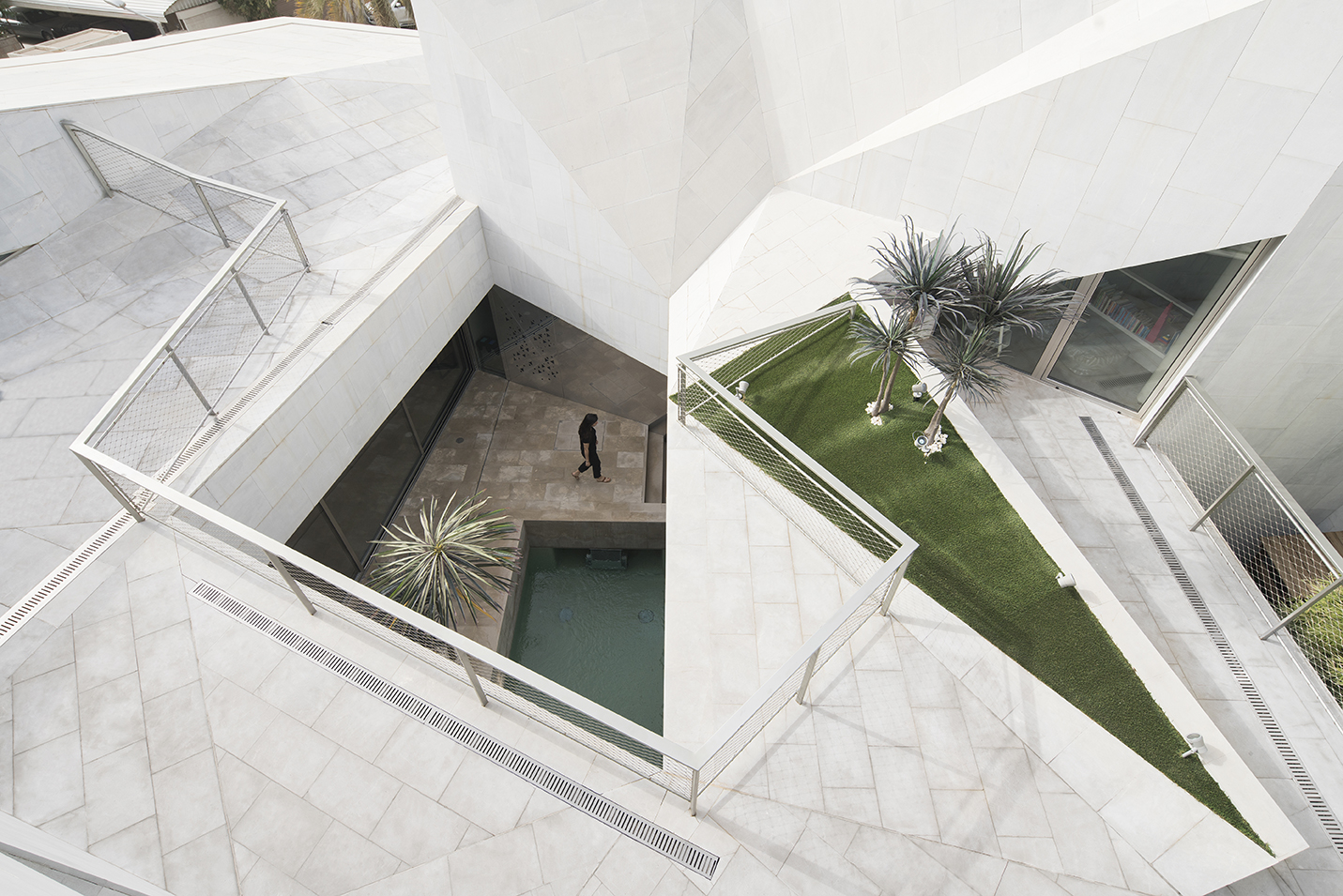 Although the building has almost no openings that overlook the street due to the strict requirements for absolute privacy, however the few areas that do are inclined to prevent outsider views and the excessive entrance of sun light into the interior.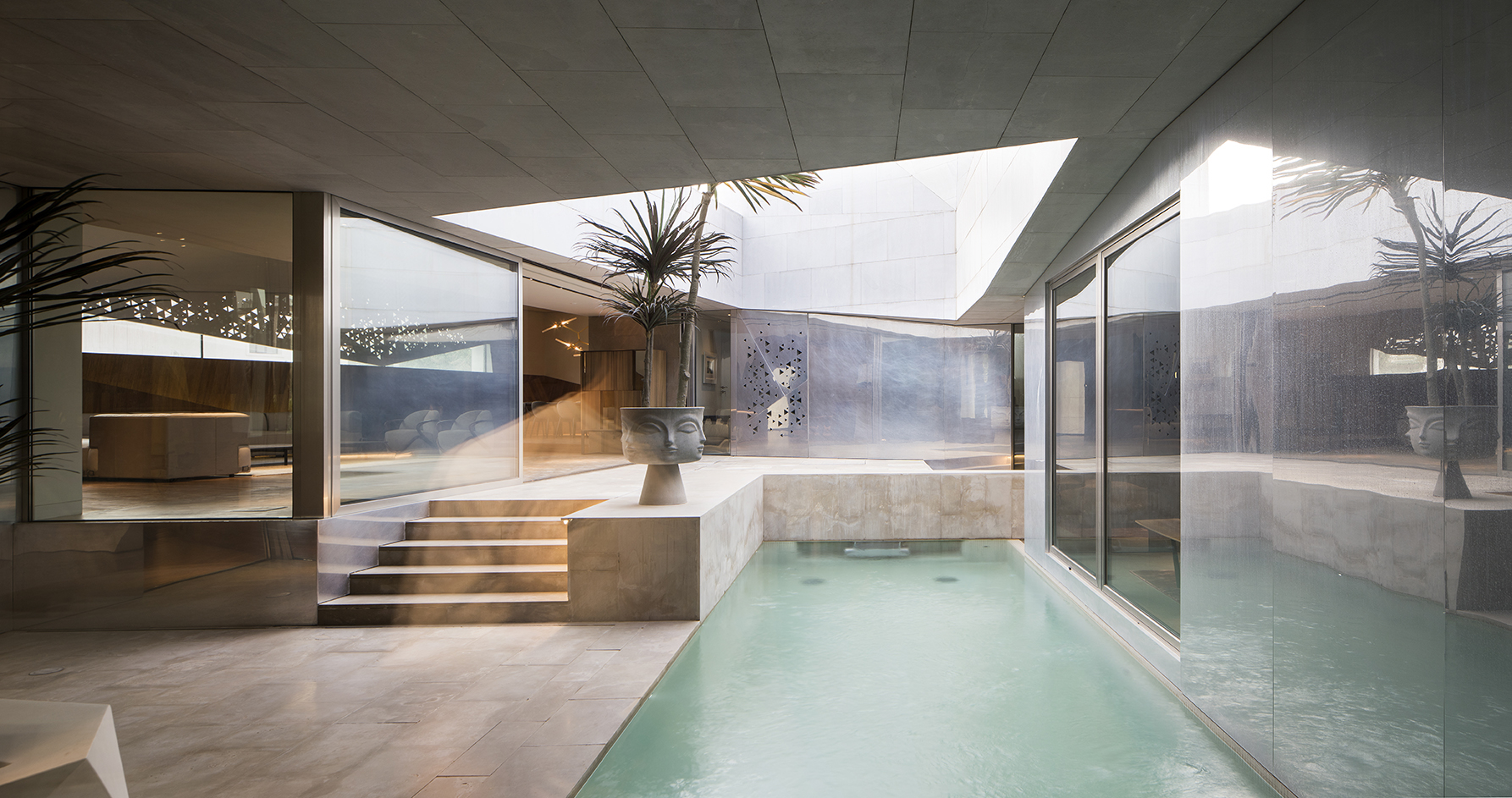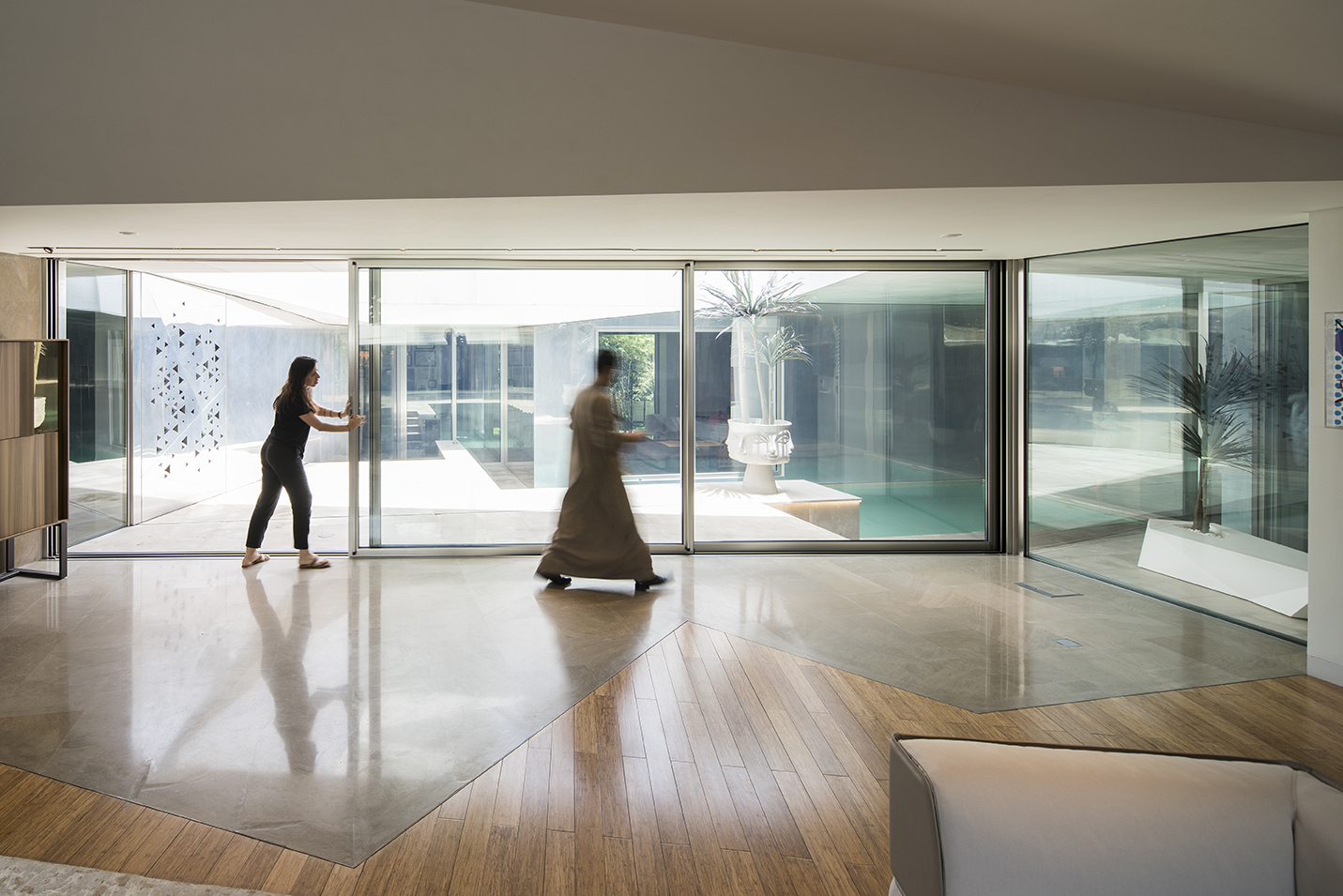 "With relatively smaller spaces than the local standards, the design intent is to give maximum functional flexibility, by introducing multiple routes to enable continuous communication between different rooms without interruptions," the architects said.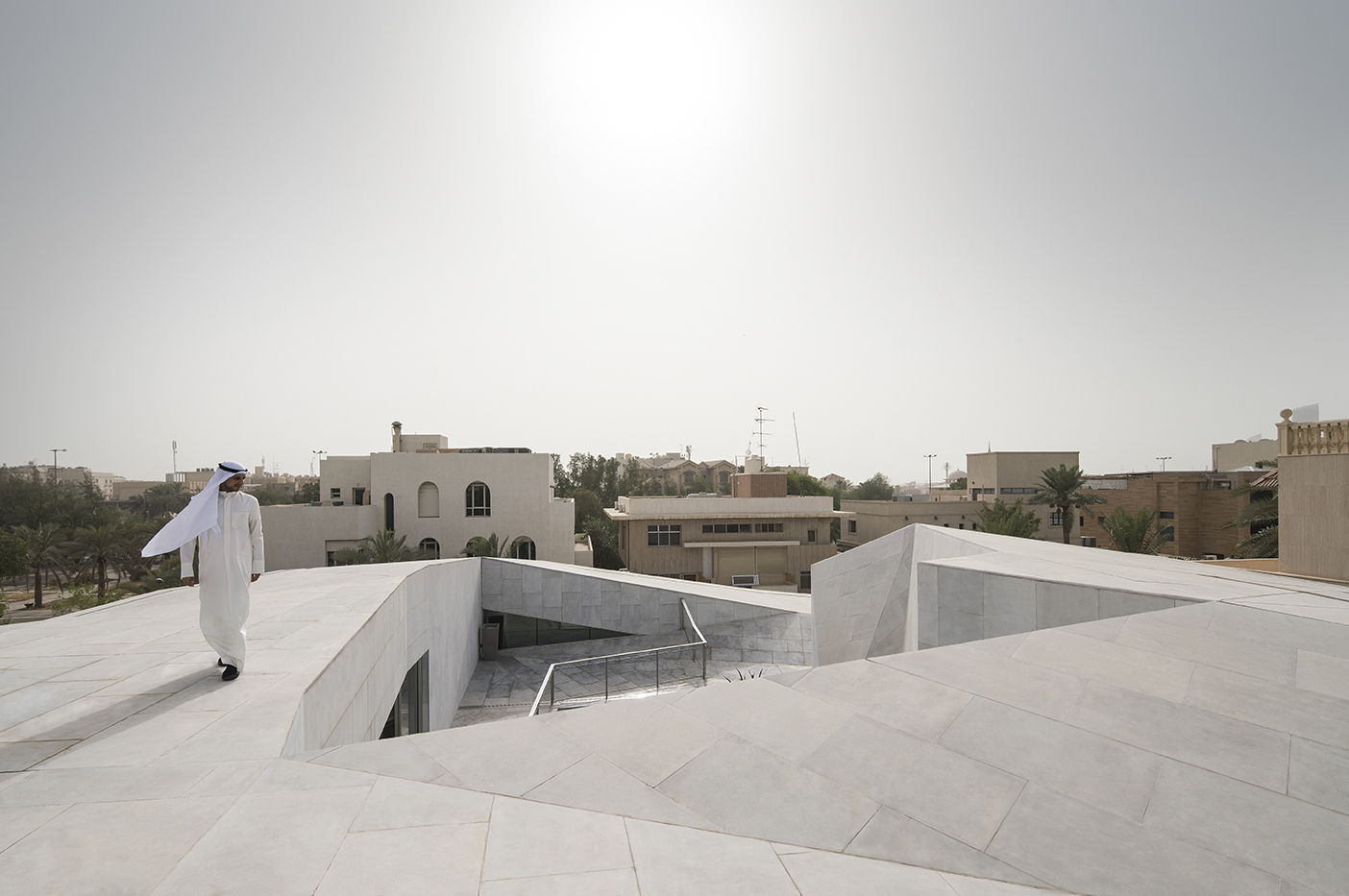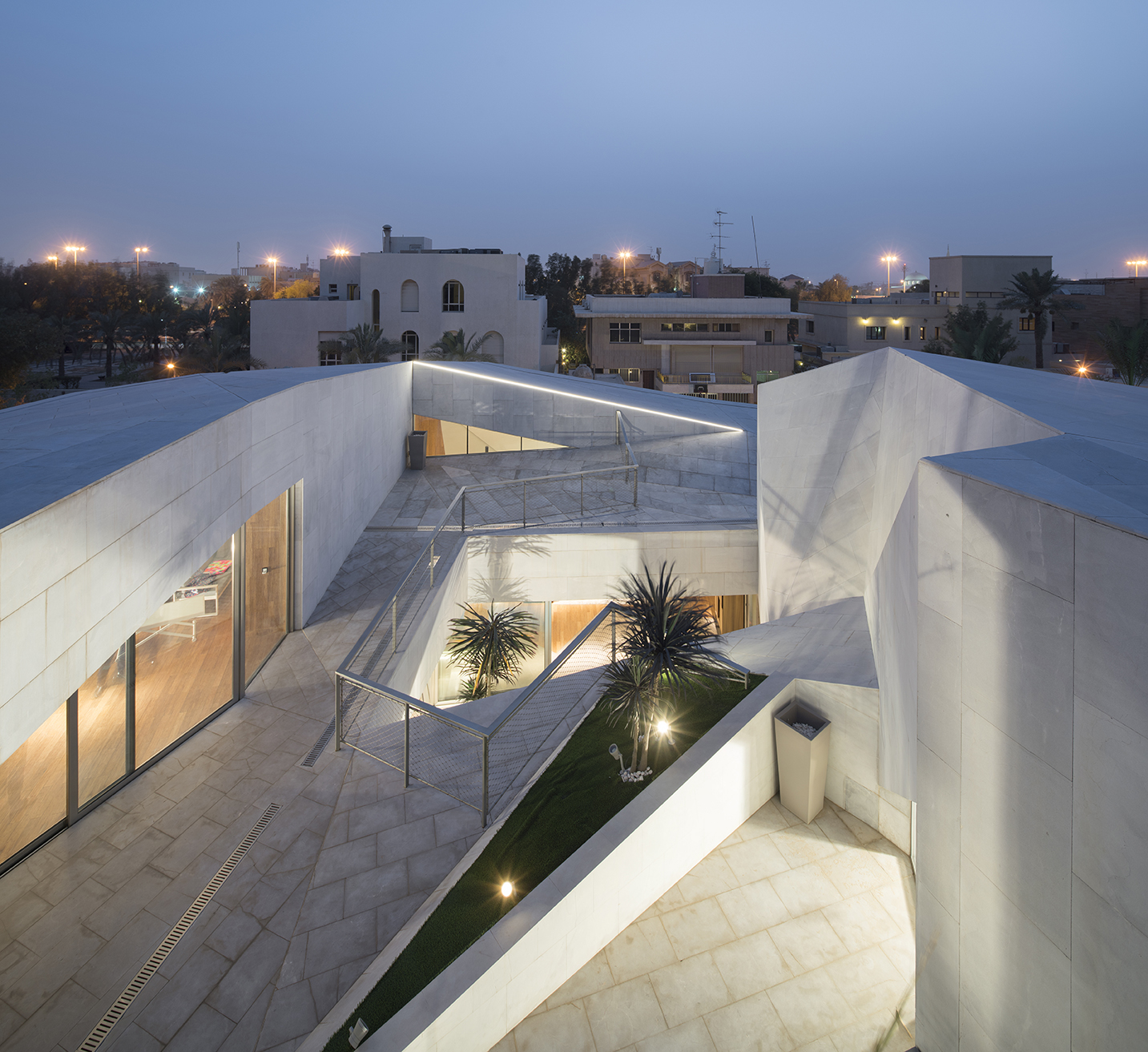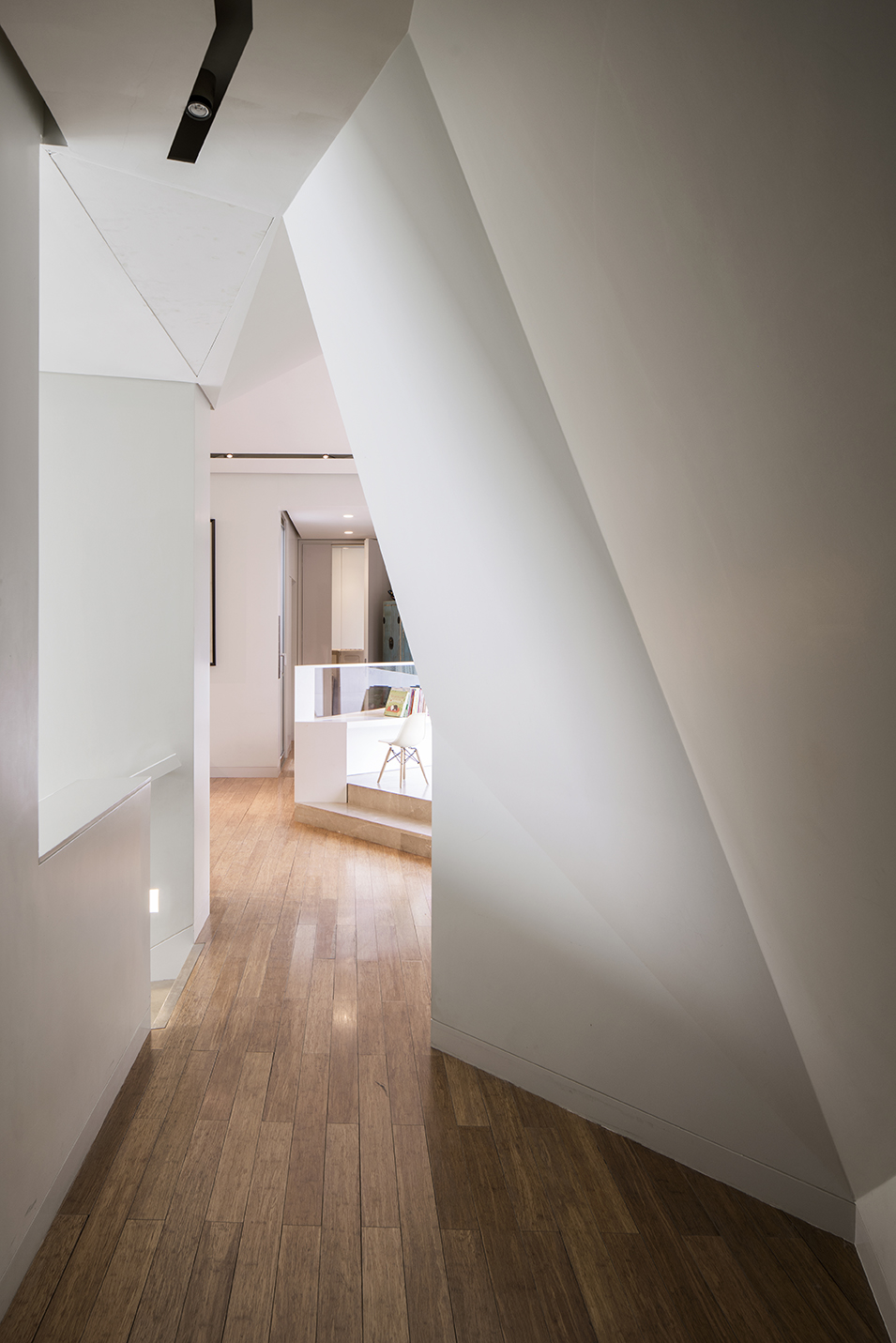 "Similar to traditional Muslim architecture, the use of corridors is avoided, instead the house is seen as a whole entity comprised of changing conditions based on the various activities unravelling throughout the course of the day."