Dewan's high-rise expert Samer Touqan shares the lessons he learned from working with renowned Palestinian architect Ja'afar Tukan
Projects director at Dewan Architects + Engineers, Samer Touqan, comes from a long line of cultural figures. His relatives, who have greatly contributed to regional development, include revered Palestinian architect Ja'afur Tukan and his father and poet Ibrahim Tukan, who penned the famous poem and national anthem of Iraq, 'Mawtini'. Other cultural figures, like Fadwa Tuqan, and politician Ahmad Toukan, further fill out the extensive family tree.
Samer, a graduate of the University of Jordan, is a self-proclaimed technical architect. While his studies heavily focused on the theory of architecture, it wasn't until he graduated and worked with his distant uncle Ja'afar, that he would learn what it truly meant to be an architect.
"Ja'afar Tukan and Partners was the biggest office in Jordan," he said. "And not only that, it also had the biggest architectural library in Jordan. So when we were students, we would always visit him to borrow books. His was one of the most established and respected offices in the country, but when I joined them, I didn't know much more than that. My experience there was like attending a second university.
"The first thing I had to do was forget most of what I learned at university. I had to relearn architecture. My studies were totally theoretical and more on the philosophical side. Whereas, when I was practicing with Ja'afar, it was about excellence in execution. If you look at most of his buildings, from the outside, they are neat and simple, but the experience changes when you enter."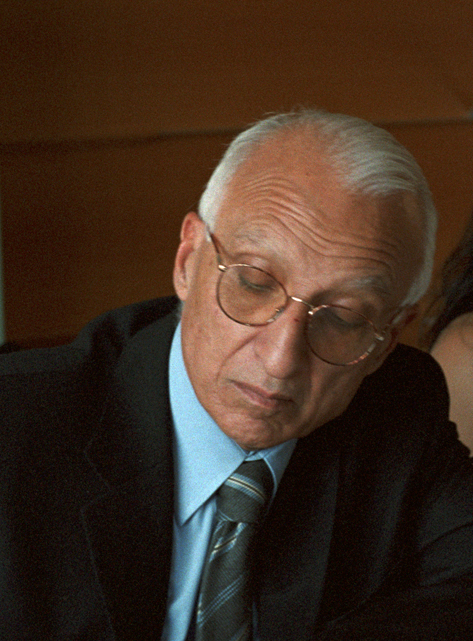 A recipient of the Aga Khan Award for Architecture for his 1991 design of a children's village in Aqaba, Jordan, Ja'afar was a modernist and changed the way Jordan society looked at architecture and the role of the architect.
"He had come from Lebanon, and he brought with him all the architects that had trained there. He introduced simple concepts, including order, simplicity and detail. What distinguishes his work, is that with every building that he created, he produced a huge book of details. So it was no longer up to the contractor or builder to decide how materials interacted – it was the architect. And this redefined the role of the architect, which was different than what Jordan [society] had previously thought. He subscribed to the school of modernism."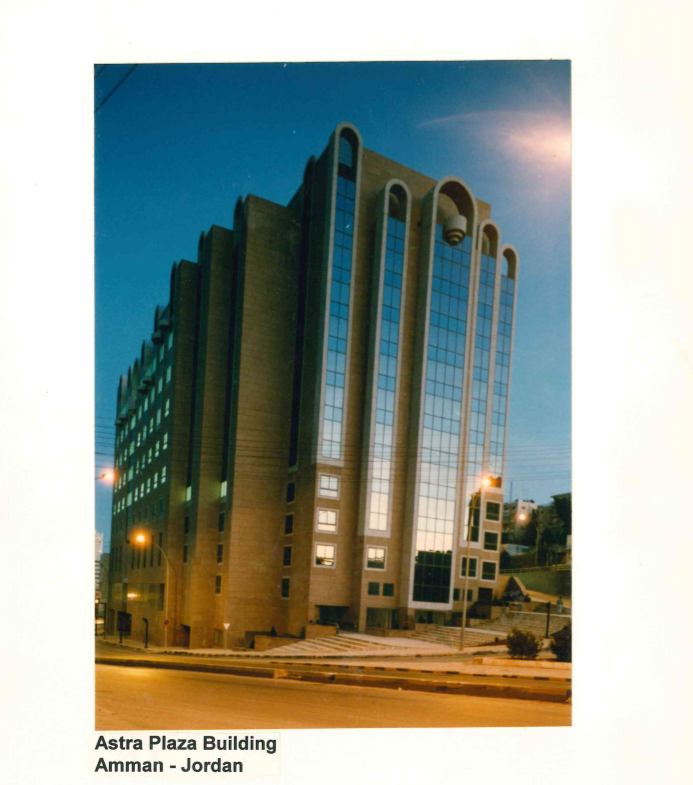 Touqan worked on and off with Ja'afar between 1993 and 2000, and their relationship changed over time to reflect a balanced partnership. After three years with Ja'afar Tukan and Partners, Touqan relocated to Paris to study and practice renovation architecture. The year 2000 was slowly approaching, and Touqan wanted to take advantage of Bethlehem 2000, a city-wide celebration of the second millennium since the birth of Jesus Christ.
"I took advantage of that event to specialise, in a way, in the acts of renovation and the rehabilitation of places for people," said Touqan. "When I returned to Palestine, I again teamed with Ja'afar, who was also interested in what was happening in Palestine, not as an employee but as a partner, an associate. So, for many years, we were documenting old buildings and renovating them."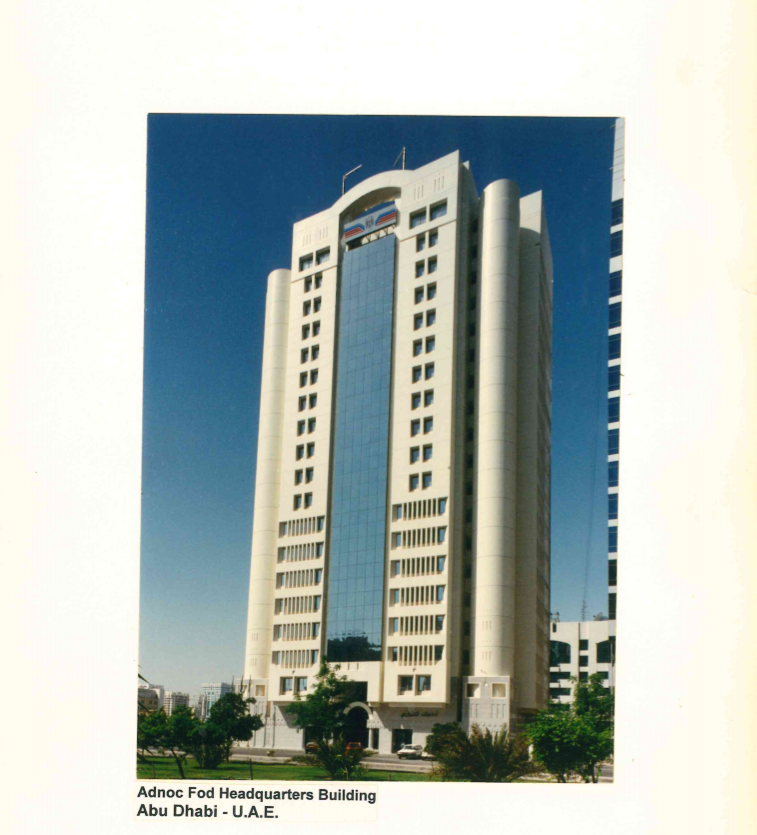 Two renovation projects that Touqan worked on with him included Ja'afar's family home in Nablus, and a small neighbourhood adjacent to the Church of Bethlehem.
"It was not only about renovation," said Touqan. "It was not about buildings that became more beautiful or cleaner. It was more centred on what happens between those buildings. So the work that we did was not only about creating nice facades for the neighbourhood, but redefining spaces for people of all ages to actually exist and live in. It was really nice to find that the lifestyle of people who lived in that area changed after this project. Children had somewhere to go, nowhere fancy or expensive, but a place with shading."
In 2000, Touqan moved to Dubai, where he would first join Al Gurg Consultants for three years, and then move on to Dewan Architects + Engineers, one of the region's largest architecture firms. Starting out as a design studio manager, Touqan was joining a well-established company that would allow him to develop a newly found interest in high-rise towers. The technical difficulties of building tall structures was alluring for Touqan – and remains to be today.
"I like working on high-rises," said Touqan, who listed UAE-based Media One Tower and Vision Tower as his two favourite projects. "I like them because of how I was formed as an architect. I am an architect-engineer. My main focus is related to the technicality, and high-rises are technical products that are incredibly challenging. I don't like to live in them or work in them, but I like to engineer them."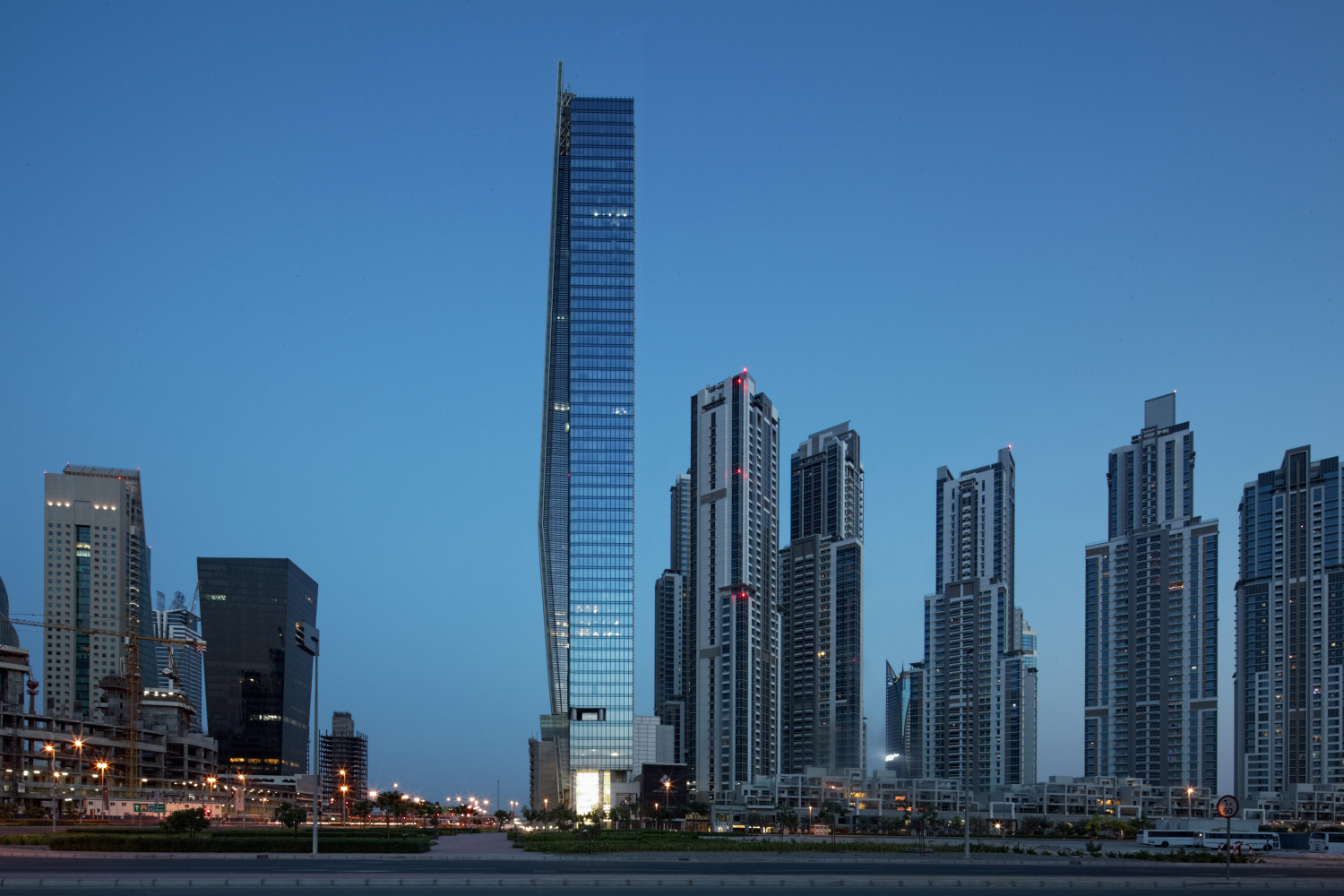 Touqan has contributed to a diverse range of projects across the Middle East, from the UAE to Saudi Arabia to Iraq. At the moment, he is taking a break from high-rise architecture, and focusing on horizontally laid projects. He's working on two residential projects for Emaar – a mid-rise building and a complex of villas.
"My interest in architecture is about order," he said. "Which is, in my opinion, the most important thing that brings value to any work of architecture or design. The main principle here is that architecture is an art based on functionality. It is there, not only to be displayed in an exhibition or showroom, but for people to live in. It has a depth that contains our lives – we all have experienced events in buildings. We get married in buildings, we have our children in buildings… all of these buildings and enclosures are extremely important for the people who live in them, and this is what makes architecture a very important art.
"It touches and contains our human life, and order is what makes architecture function."