Lacasa's Atef Khedhir tells MEA about the firm's new luxury retail project in the GCC
Tell us about the project.
Designed in 2012, the luxury mall is developed on a plot area of 31,421m2 with a plot coverage of 62 percent. The total built-up-area of the project is 76,942m2 with a leasable area of 22,760m2. The brief called for an iconic destination for food and beverage, as well as entertainment. It also asked for the mall to serve as a buffer between the nearby park and another mall. The project consists of two
basements, a ground floor and a first floor.
What was Lacasa's design concept?
The concept of the project was to design a new shopping mall, where the use of outdoor terraces is optimised by positioning them towards the best view, which overlooks the adjacent park. The idea is to use elements that will
interact with the surrounding and existing nearby mall.
The free form shading system accentuates the dynamic nature of the mall's design and works as a screen during the warmer seasons.
What are the project's standout architectural features?
The fluid forms of the mall stand out as the main architectural features of the project. They help give the end-users a feeling that they are still strolling in the park, while gradually entering the mall. These fluid forms are also expressed as the main dynamic screen feature, which wraps the masses behind without blocking the view of the park.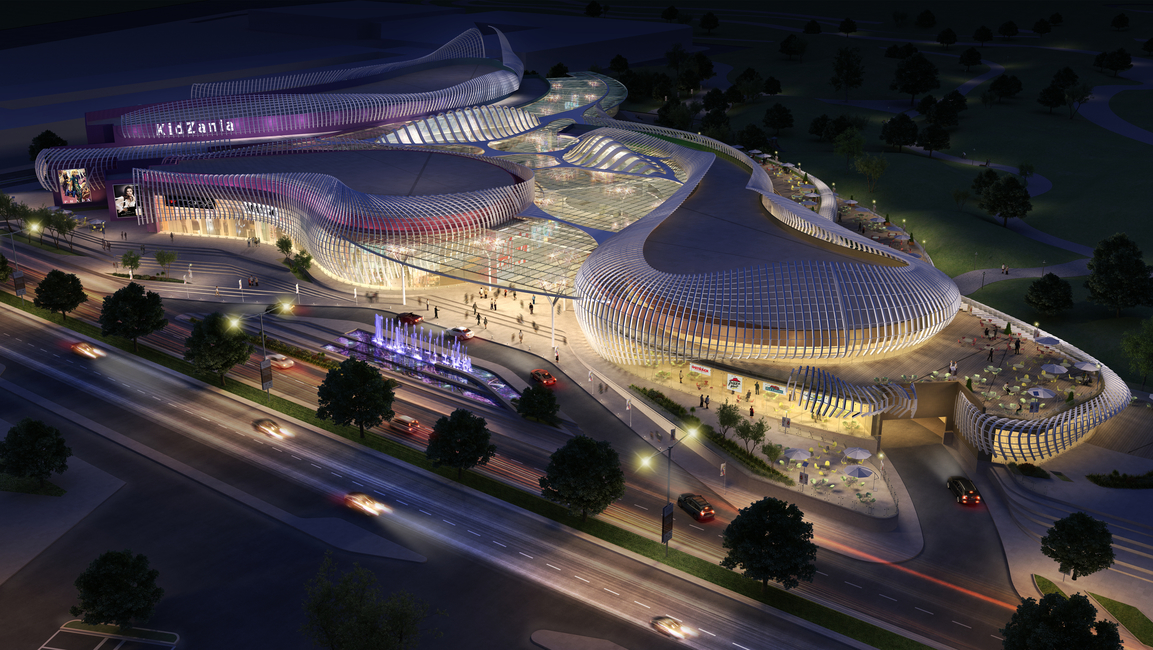 What are the project's sustainable elements?
The project's concept was designed to allow for the best orientation of each type of usage, hence the restaurants are fully glazed and facing north and northwest, while the enclosed entertainment masses are on the south most area. In addition, the main circulation corridors are covered with glazed treated panels to keep the heat away but provide
natural light.
Does technology impact the end-user experience?
Technology helps bridge the gap between the in-store and online experience, making shopping more enjoyable for the customers and extending brand relationships with customers to before and after the mall visit. This is about engaging customers through compelling content and creating deeper bonds with them through technology.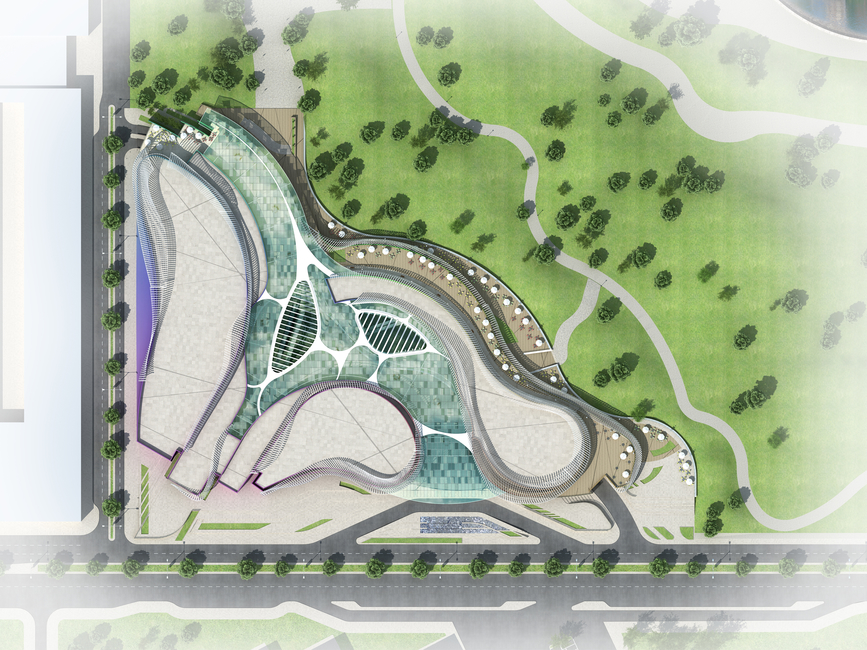 How does the mall suit its environment?
As a buffer between the nearby mall and park, the project attracts people strolling by. And vice-versa, the mall invites customers to explore the park. On the park-facing side, the mall is designed to encourage interaction between customers and the surroundings, which explains the use of terraces that invite people to sit, relax and enjoy the view. On the mall's road-facing side, where the kids' entertainment area and department store are located, the mall takes a more urban character.
Atef Khedhir is a senior concept designer at Lacasa.