GAJ completes extensive renovation for Dubai College's D-block
Dubai-based architecture practice Godwin Austen Johnson, GAJ, has recently completed the latest renovation on Dubai College's D Block. 
Previously the administration building, the existing block has undergone an extensive refurbishment to create a modern teaching space with open plan spaces and think tanks creating a collaborative learning environment for students and teachers. 
"The think tanks and open plan spaces are a complete shift in traditional teaching methods. We wanted to remove the blackboard approach and provide more collaborative spaces that embrace a more contemporary style of teaching with more technology and more interaction," said Jason Burnside, partner at GAJ.
Throughout the project, the architects intended to keep the existing building but remodel it by stripping it back to its shell with insulation being incorporated into the walls and roof to improve the thermal rating of the building.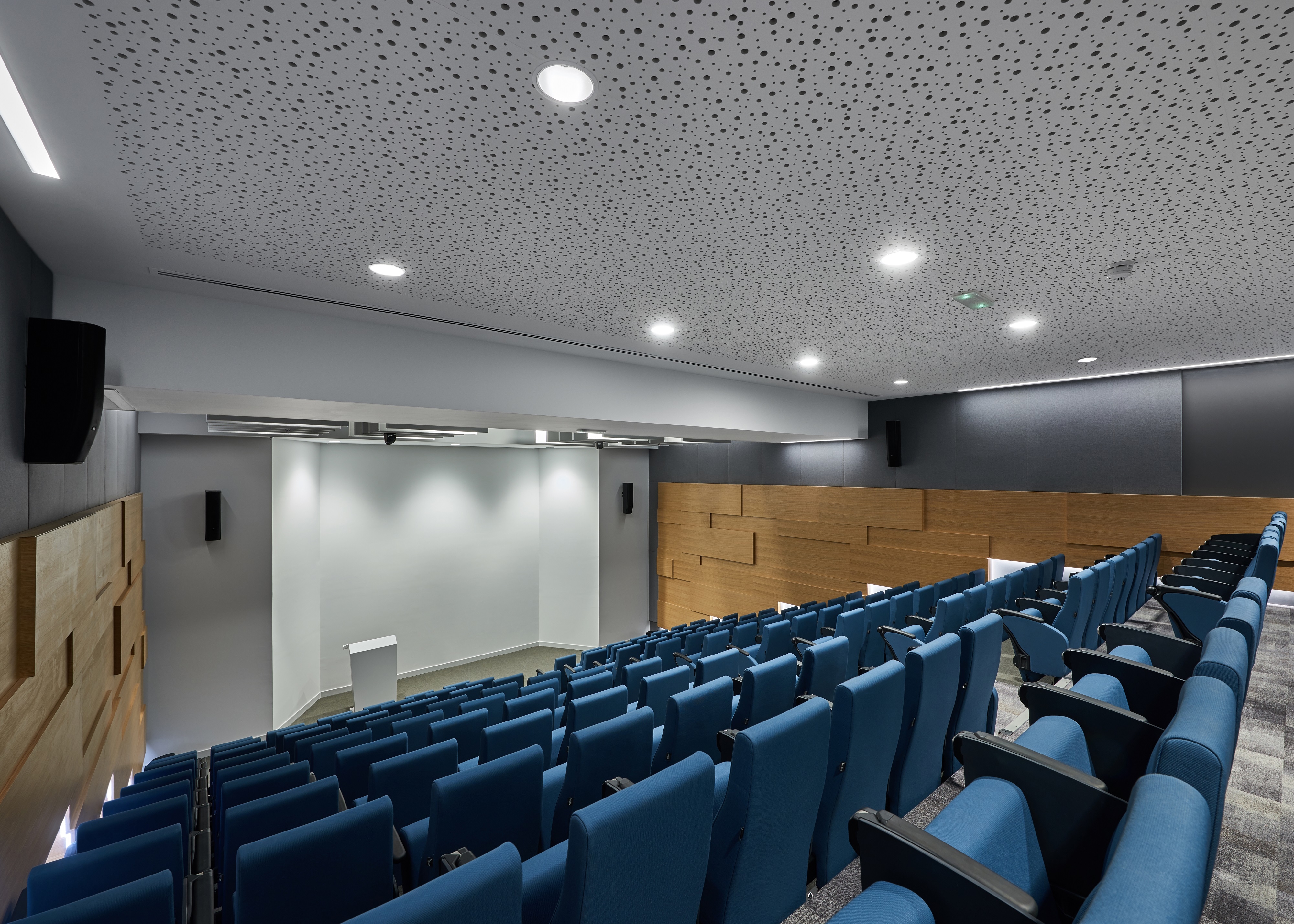 The new energy-efficient building now features a 140-seat lecture hall and nine classrooms with a teacher training space as well as informal study pods with writing walls and desks where students can choose to work together or study independently. 
"Our work on the college has always been carefully considered in terms of how we go from one plot to the next without impacting too much on the day to day activities of the campus and its students," said Burnside. "Equally important is the sustainability of the campus. When designing the new buildings it's not just about the physical teaching spaces but also about how the school will cater to future demands as it grows and develops."