Iranian architecture practice Shaaroffice completes residential project in Shiraz
Iranian architecture practice Shaaroffice has recently completed a 1,000m2 residential complex in Shiraz, Iran.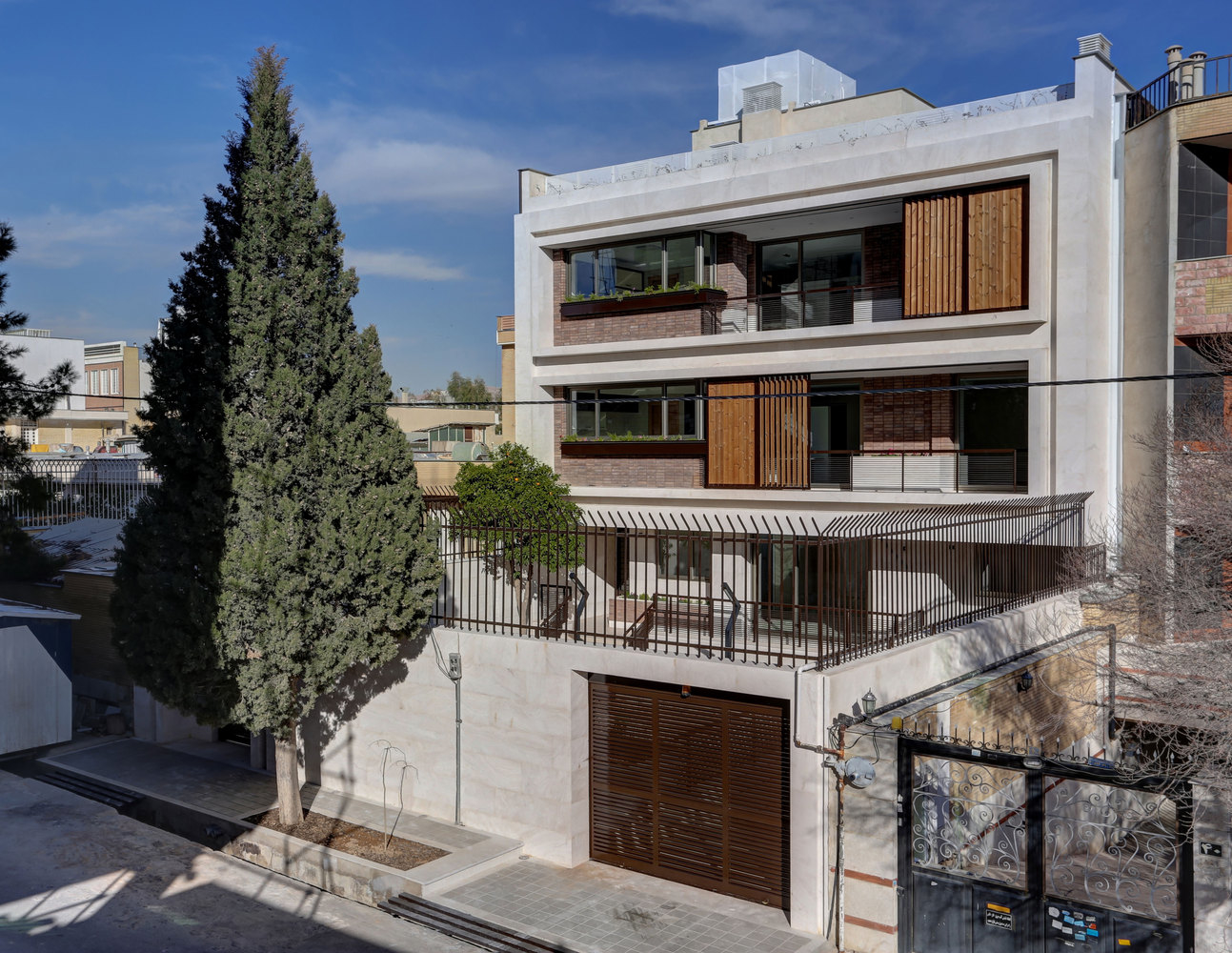 According to the design team, lead by architect Ahmad Ghodsimanesh, the main ideas behind the project's design included simplicity, standardisation and readibility of living space. The three-floor complex features three units, rather than six, in order to maximise the quality of living space as well as create better usability.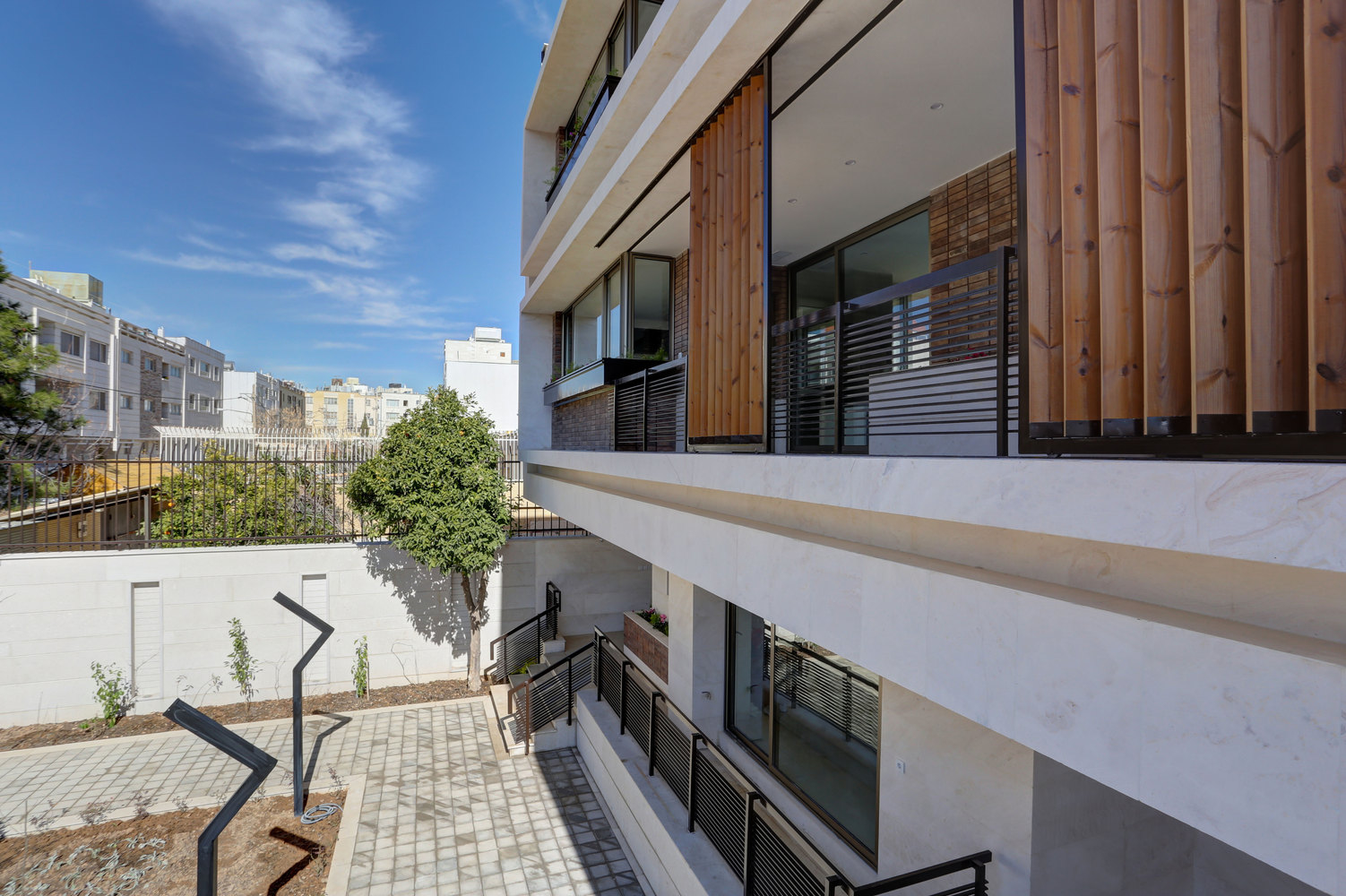 Public spaces were brought to the front of the site due to the project's critera, and includes a yard and private spaces that can be used by the tenants.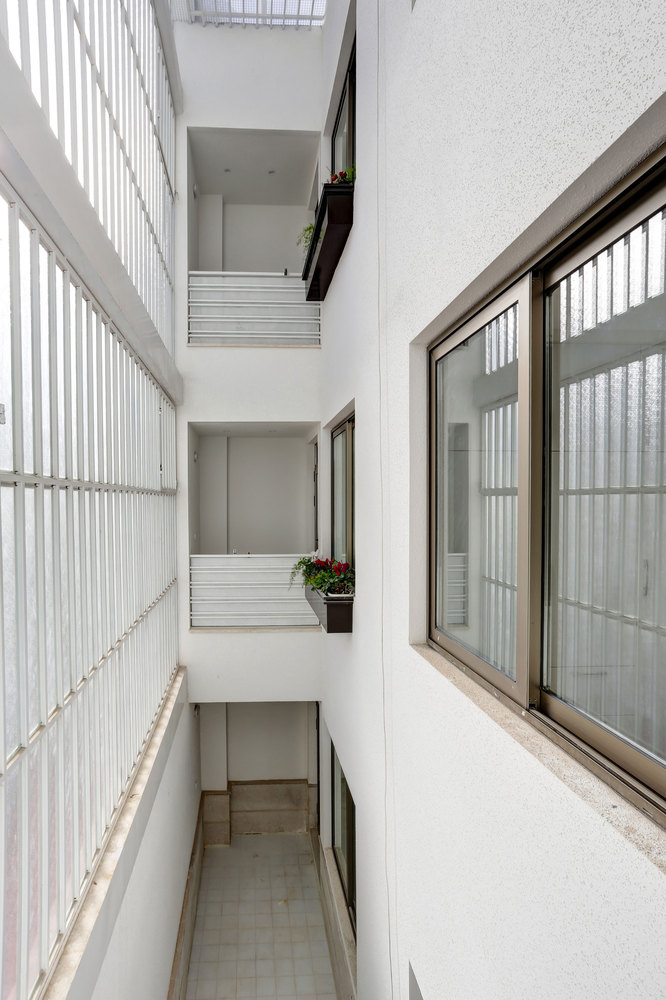 To provide suitable daylight for the interior spaces, a large skylight was incorporated into the building, which also provides ventilation and allowed for the creation of terraces and small gardens for each unit.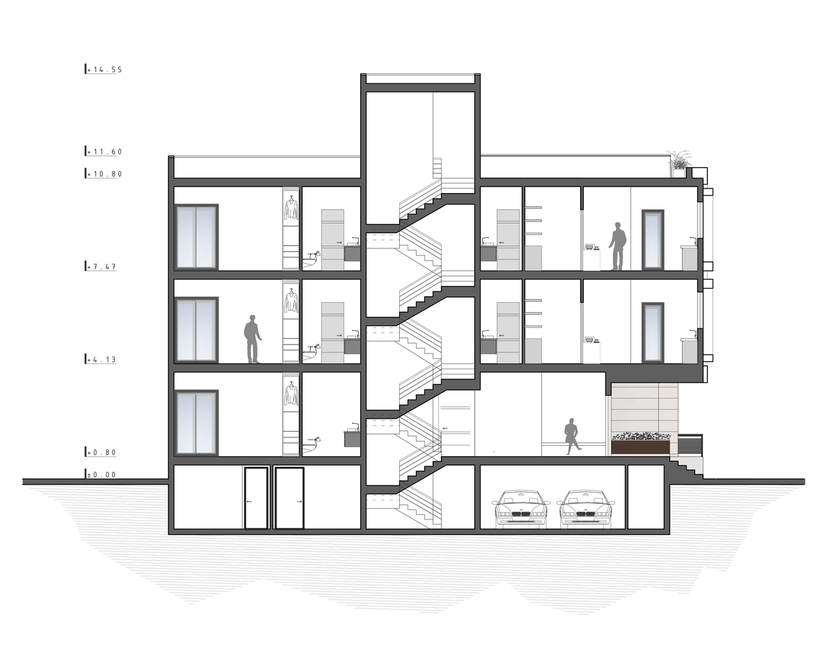 "With the increase in residential space, considering large terraces in front of building was possible," wrote the architects in a statement.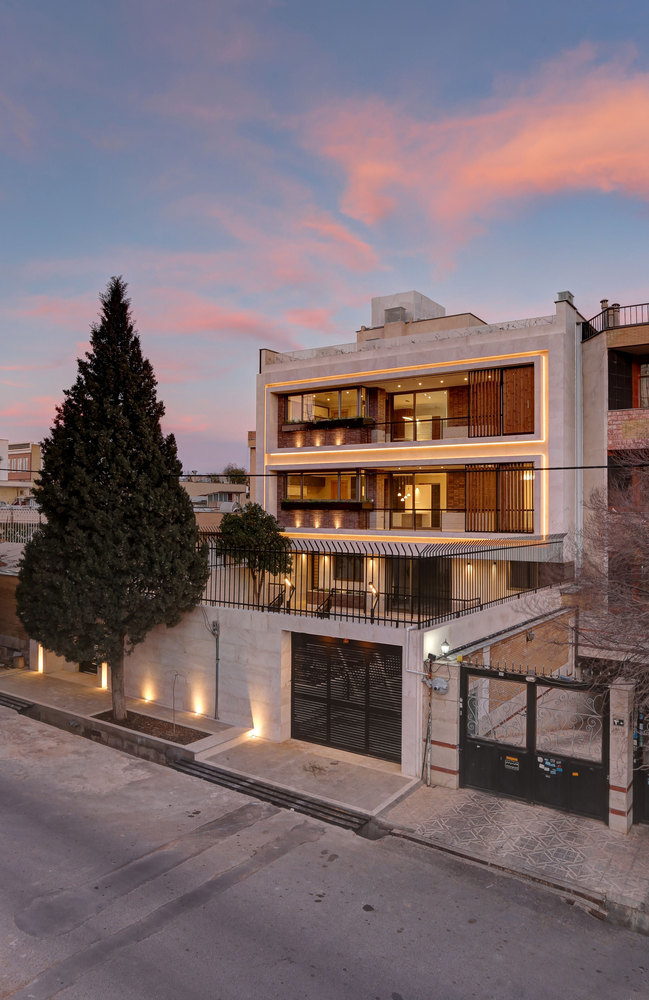 They added, "And also, with the construction of a four-level building on the other side of the alley, two tertiary panels with wooden sprockets were used to preserve the privacy of the terraces by moving these panels and rotating the angles of interior space without spaces, different light and shadow plays occur on the terrace."