Zaha Hadid Design completes billboard sculpture in London
Invited by JCDecaux, a French company known for its bus-stop advertising systems, billboards, public bicycle rental systems and street furniture, Zaha Hadid Design has created a digital screen installation on West Cromwell Road in London. 
Called The Kensington, the structure consists of a double-ribbon of matte stainless steel framing a curved digital screen.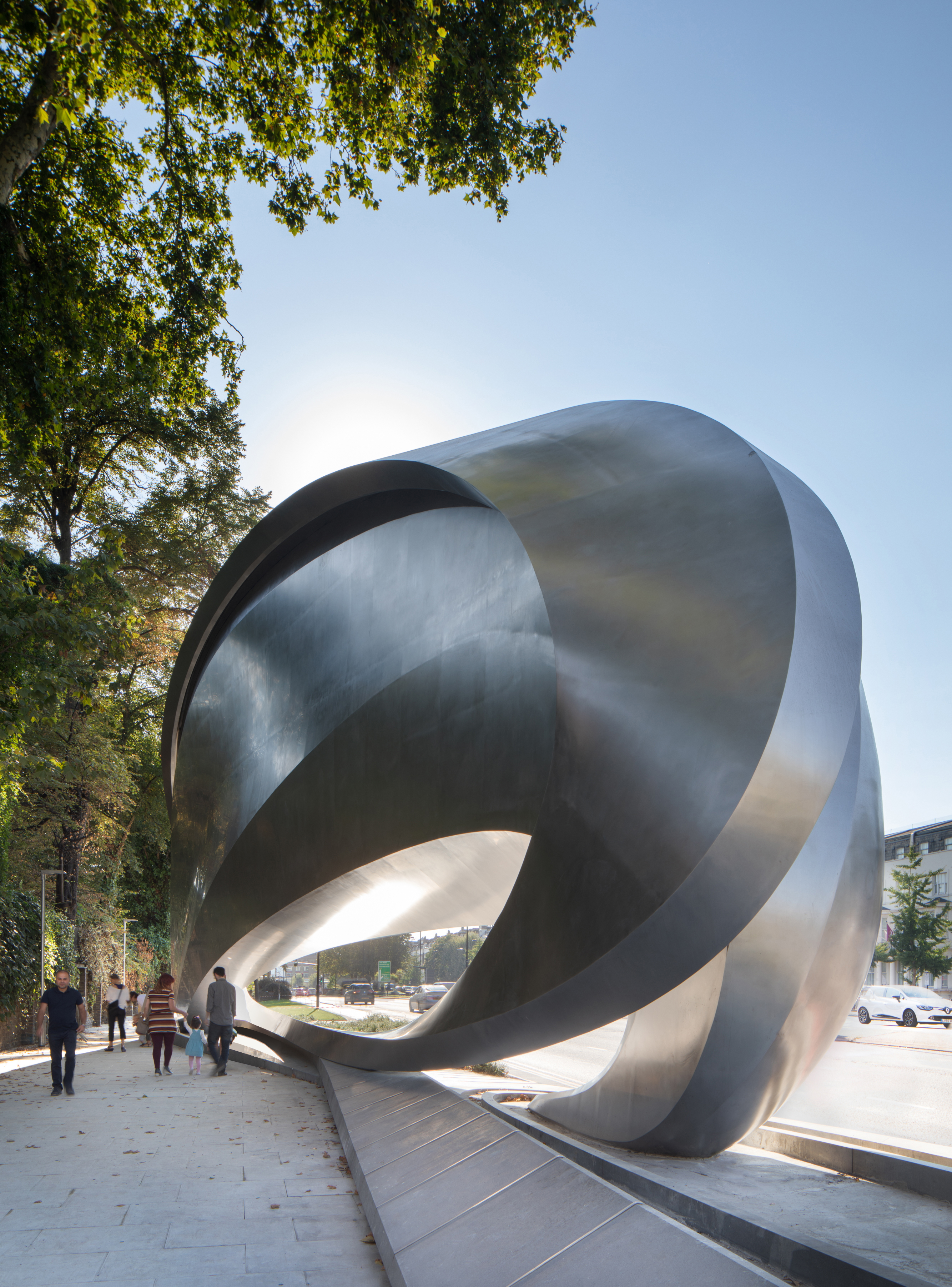 "Both a civic gesture and a promotional medium, the intertwined, looped ribbon design expresses the dynamism of pedestrian and vehicle traffic movements that intersect at this important London junction. The stainless steel ribbon twists as it encircles the screen, defining a varying silhouette when seen from different viewpoints," said Melodie Leung, senior associate at Zaha Hadid Design.
"It will be fascinating to see how brands respond to this sculptural digital canvas. This has been a unique collaboration with JCDecaux to develop new possibilities for media platforms; reimagining the billboard as public art," she added.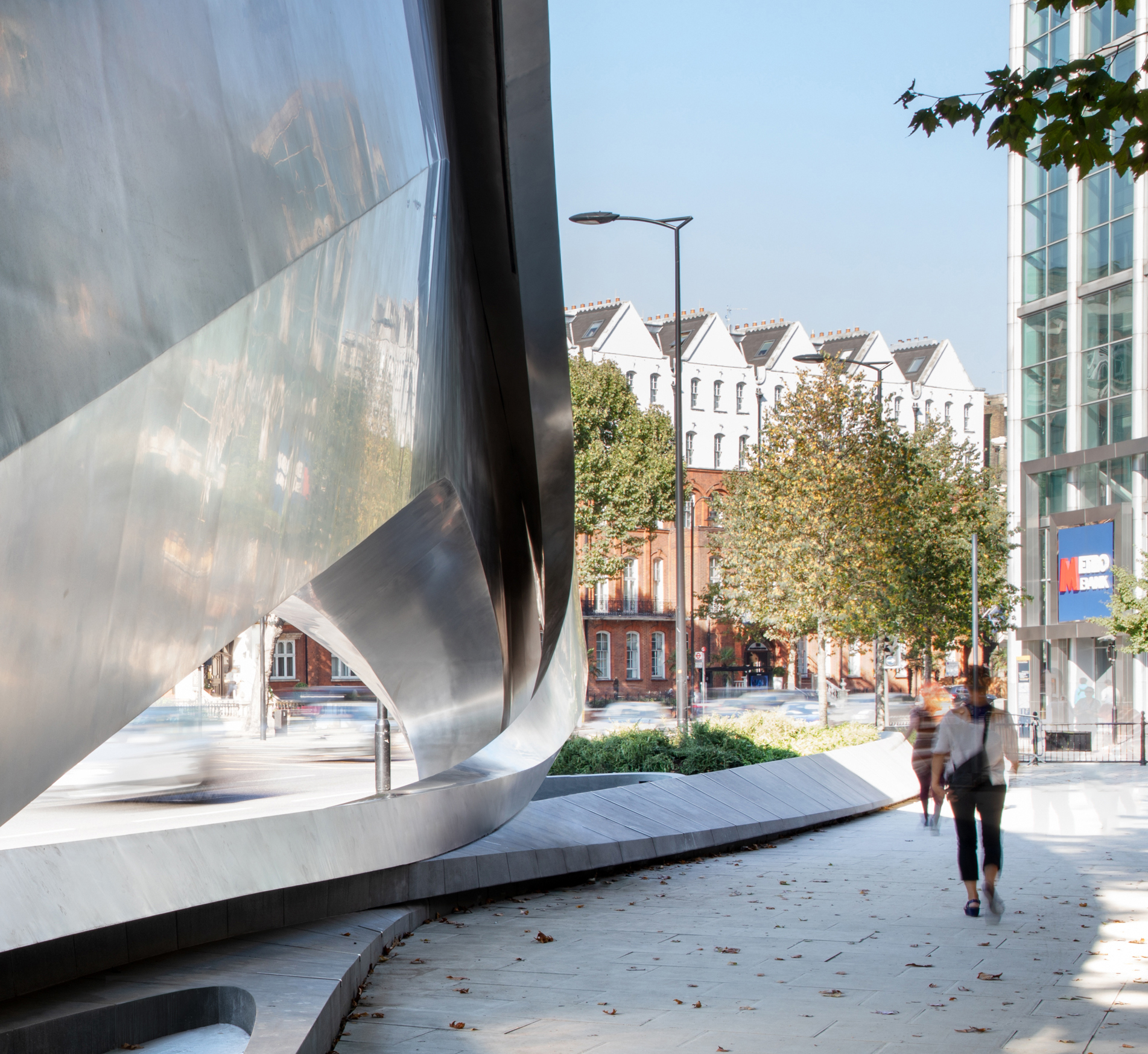 The Kensington's high resolution 8mm pixel pitch screen (26 x 6 metres) will provide visibility and maximum quality of display for brands, framed by the (30 x 9 metres) steel structure.
Set in an area that has been landscaped to enhance the local environment with the planting of trees and greenery, The Kensington features integrated lighting that increase visibility for pedestrians.