Graft reveals design proposal for German Pavilion at Expo 2020 Dubai
Graft has shared its project for the German Pavilion for the Expo 2020 in Dubai, which was open to a public tendering process. Although the project didn't win - Berlin-based architecture practice LAVA will be designing the pavilion - it was one of shortlisted finalists.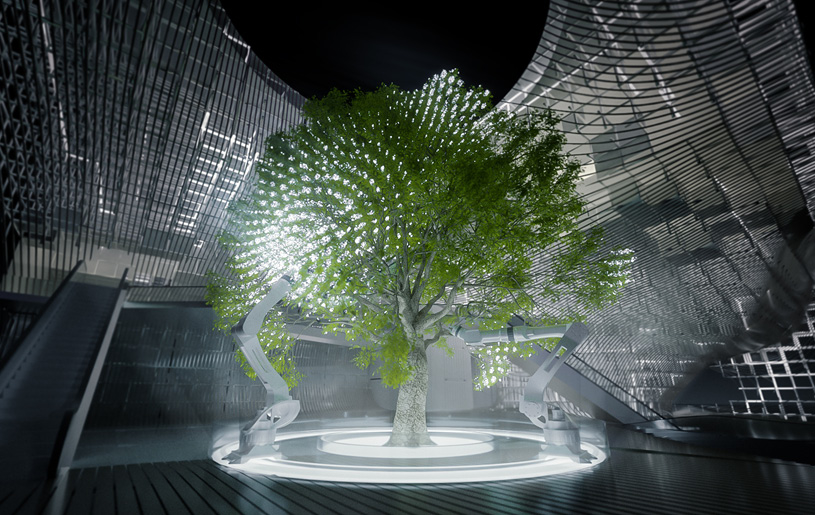 The pavilion is designed under the theme 'Sustainability', which is one out of three theme - also including Opportunity and Mobility. 
Designed using an orthogonal structure, it houses the idea of 'knowledge' at its centre where a network of exhibition junctions are housed. This allows for the pavilion to act as a decentralised, non-hierarchical network, allowing free movement for visitors.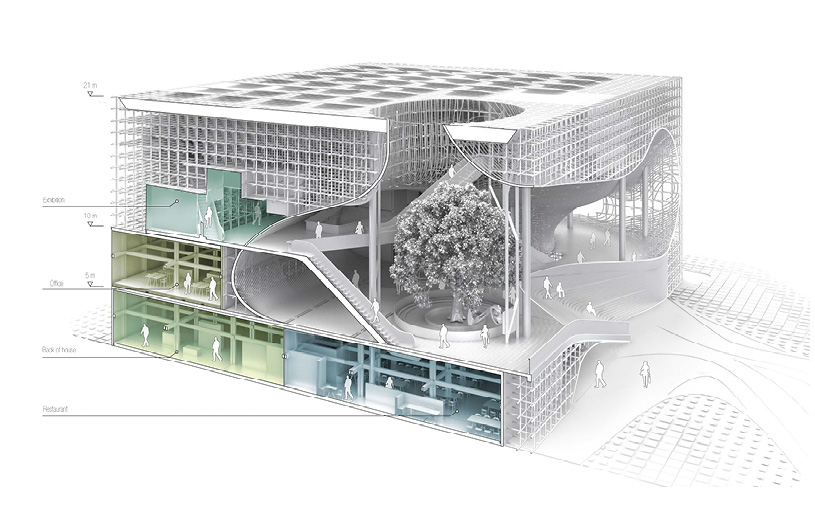 Through these 'exhibition junctions', the pavilion encapsulates "a symbiosis of German flagships, such as efficiency, technology, science and natural environment, and displays them in a coherent overall concept".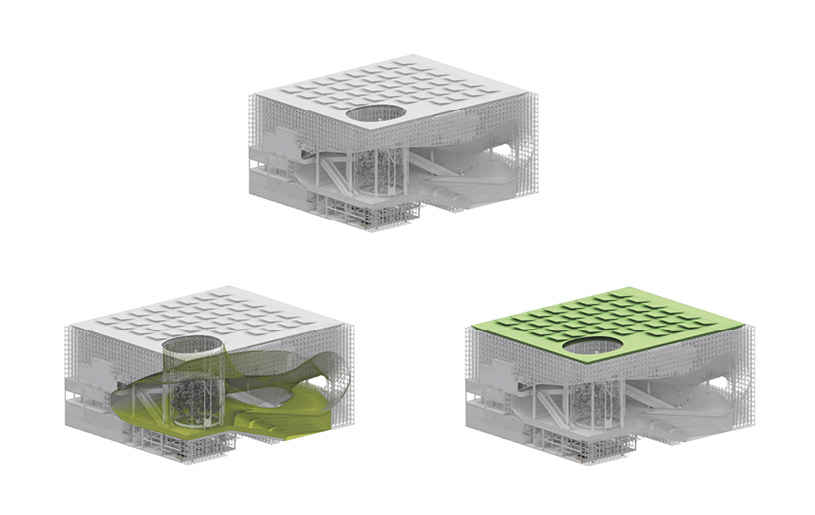 Using an interactive and participative concept, the architects have enabled the exhibition to be visible to visitors from every vantage point of the pavilion.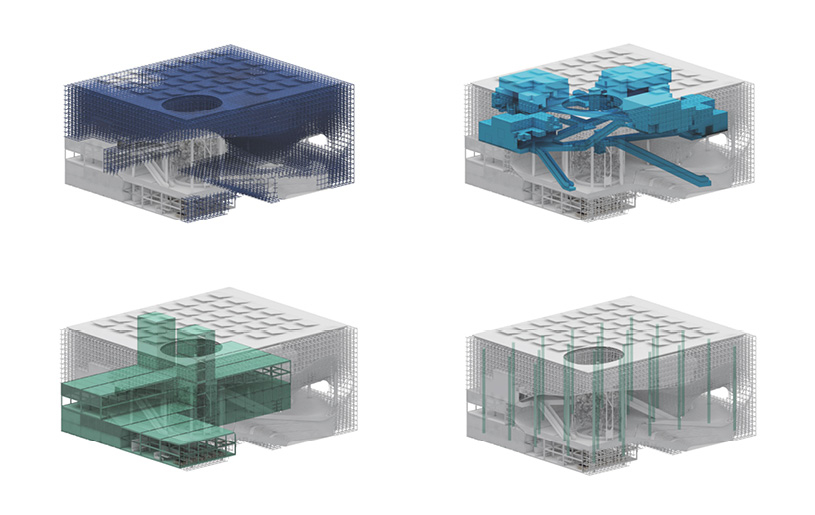 "The visitors themselves stream-walk through the subject areas and create a flow and exchange of information, which is visualised by the architecture and the transparency of the structure," the architects explain.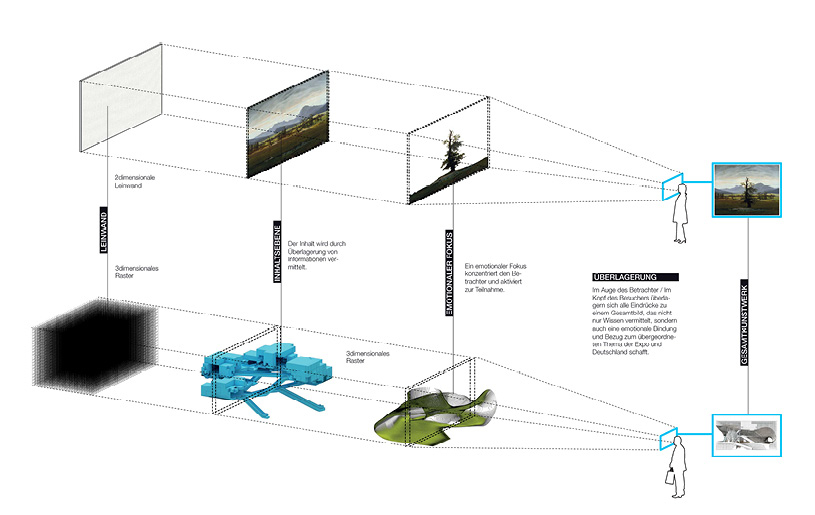 "One spacious, central room in the heart of the pavilion forms the emotional antithesis to the rational knowledge resource. In this variable space, which connects itself with the rational, factual knowledge resource through the element of the "interface", the design creates its moment of tension," they add.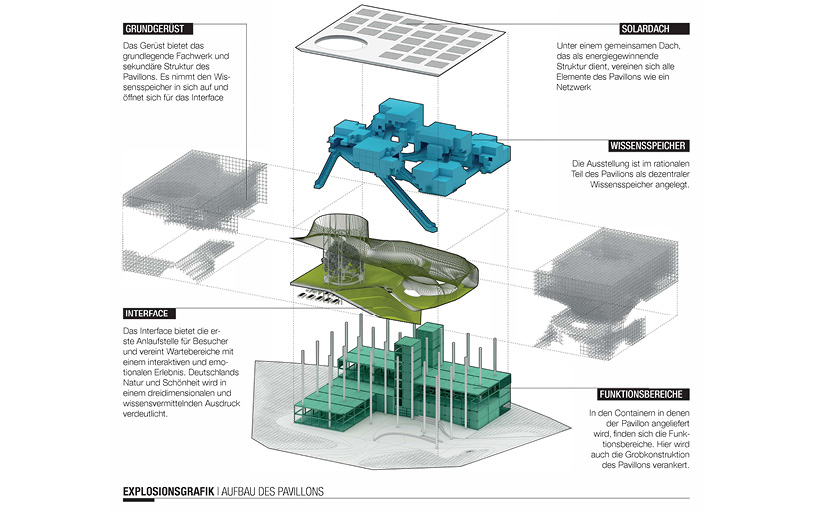 Due to their construction and combination principles, all components and materials of the pavilion can be easily dismantled and separated into individual material-groups to allow for optimal recycling.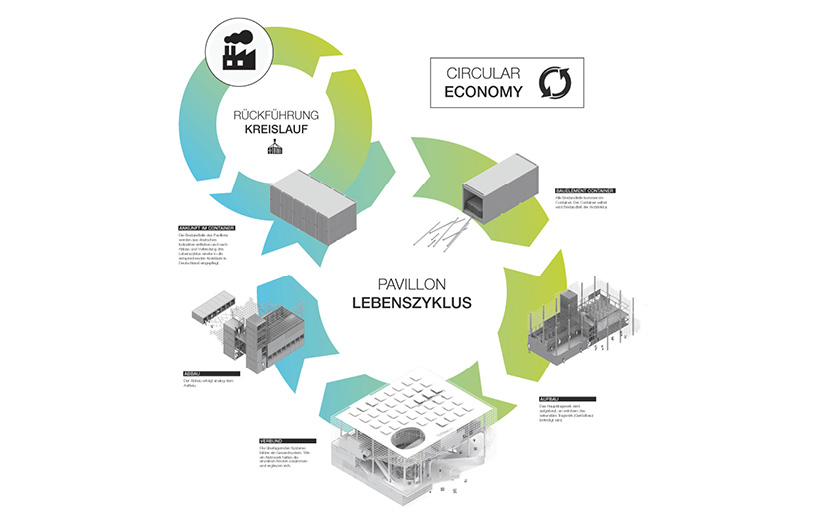 The pavilion can also be completely restructured and composed into a different configuration to allow for changing requirements of exhibition spaces.