Burj Alshaya was designed like a 'nicely tailored suit' said Gensler's Tom Lindblom
According to Tom Lindblom, principal and global hospitality leader at Gensler, Burj Alshaya in Kuwait was likened to a "nicely tailored suit" during its concept design stages with the client.
"Four Seasons has an interview process for reviewing [design concepts]," Lindblom said. "When we presented our design, my analogy was that the building should be similar to a nicely tailored suit. When I shop for a suit, I think how does it feel? How does it look from far away? And as you get closer, does it deliver in experience? That's how the buildings should be. We wanted [them] to appear as urban pieces from far away, and as you approach, they continue to deliver."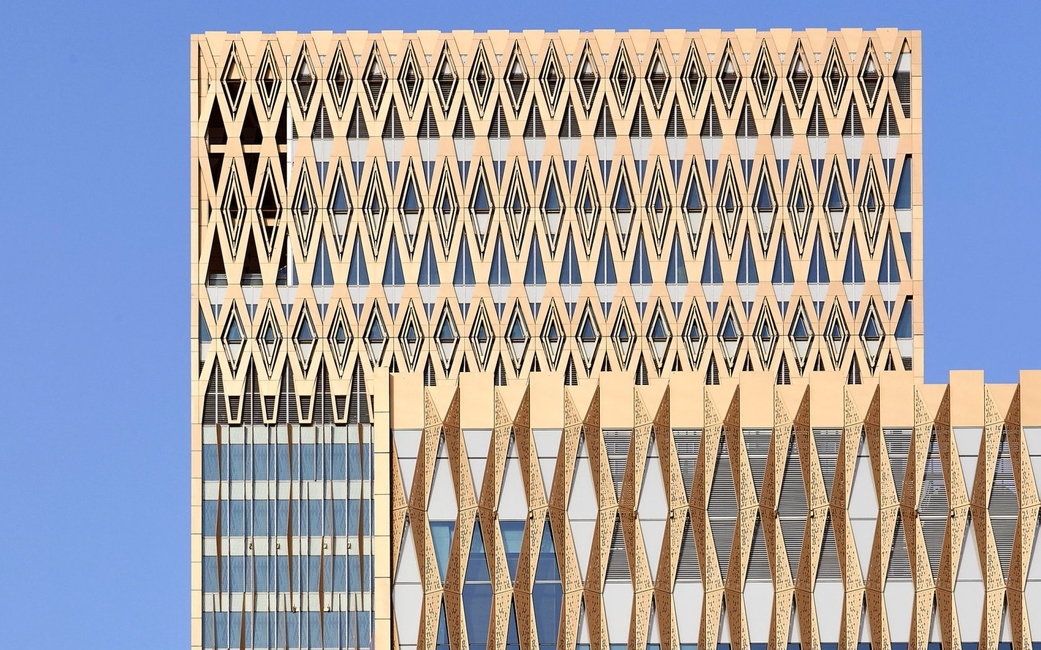 Burj Alshaya consists of two buildings -- one is the headquarters for regional retail operator Alshaya, while the other one is a Four Seasons Hotel, the interiors of which was designed by Yabu Pushelberg. 
"Our projects start with our clients and Alshaya has been our client since 2008," said Tom Lindblom, Gensler principal and global hospitality leader. "The client first came in 2010 to work on the Four Seasons, and at that point, the project was only going to be the hotel. As it developed, it grew to include Alshaya's headquarters as well."
The towers feature a three-dimensional lattice that extends across the east and west elevations of the towers and much of the podium. According to the architects, the design is meant to root the towers within their local context, while improving the efficiency of the building's ability to handle Kuwait's climate.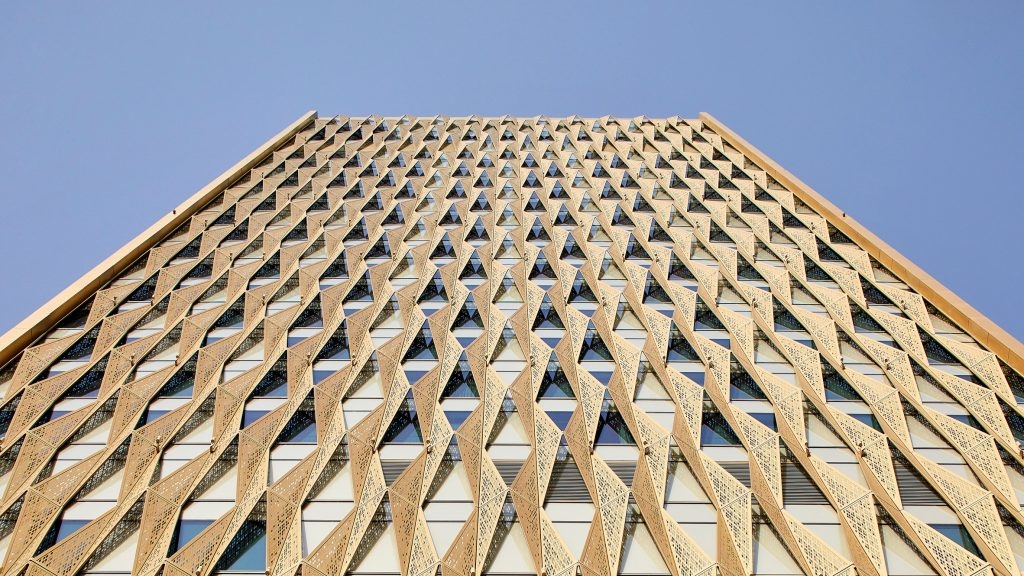 "The architectural expression takes the concept of traditional mashrabiya shading in local architecture and reinterprets it to create a new focal point for the city's elite social scene," said Lindblom. "Its modulating aluminium facade is both visually appealing and enhances users' privacy during the day.
"We can't state too strongly how important shading is in the Middle East. To design a large tower responds to local conditions is difficult, but mashrabiya adds to that story."
Lindblom added that the diamond pattern of the screens represents a contemporary interpretation of Islamic geometric patterns -- the perforated metal fins alter in scale across the facades and are positioned to allow for optimal solar protections for the interior spaces.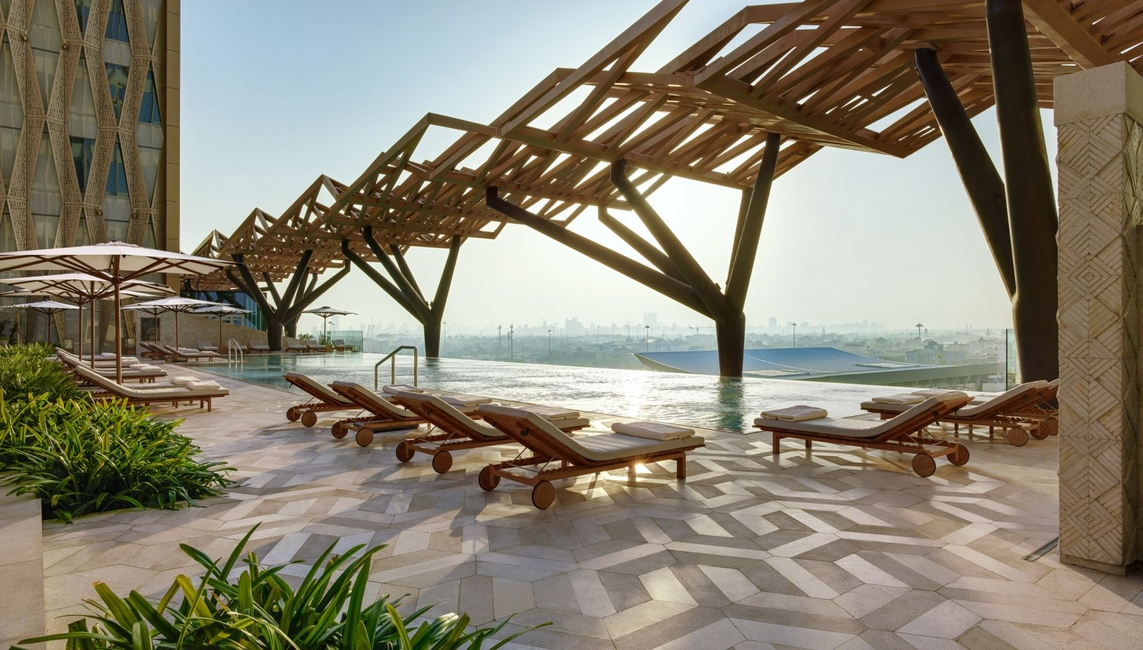 The Four Seasons Hotel Kuwait at Burj Alshaya is located in the complex's smaller tower and occupies 22 storeys. Consisting of 284 rooms and suits, two ballrooms, conference suites, food and beverage outlets, a pool and terrace and spa, the hotel's interiors continue the exterior's contemporary interpretation of Middle Eastern design.
Classic Islamic geometric patterns are referenced throughout the interiors, with inspired design elements including wall surfaces and lighting fixtures.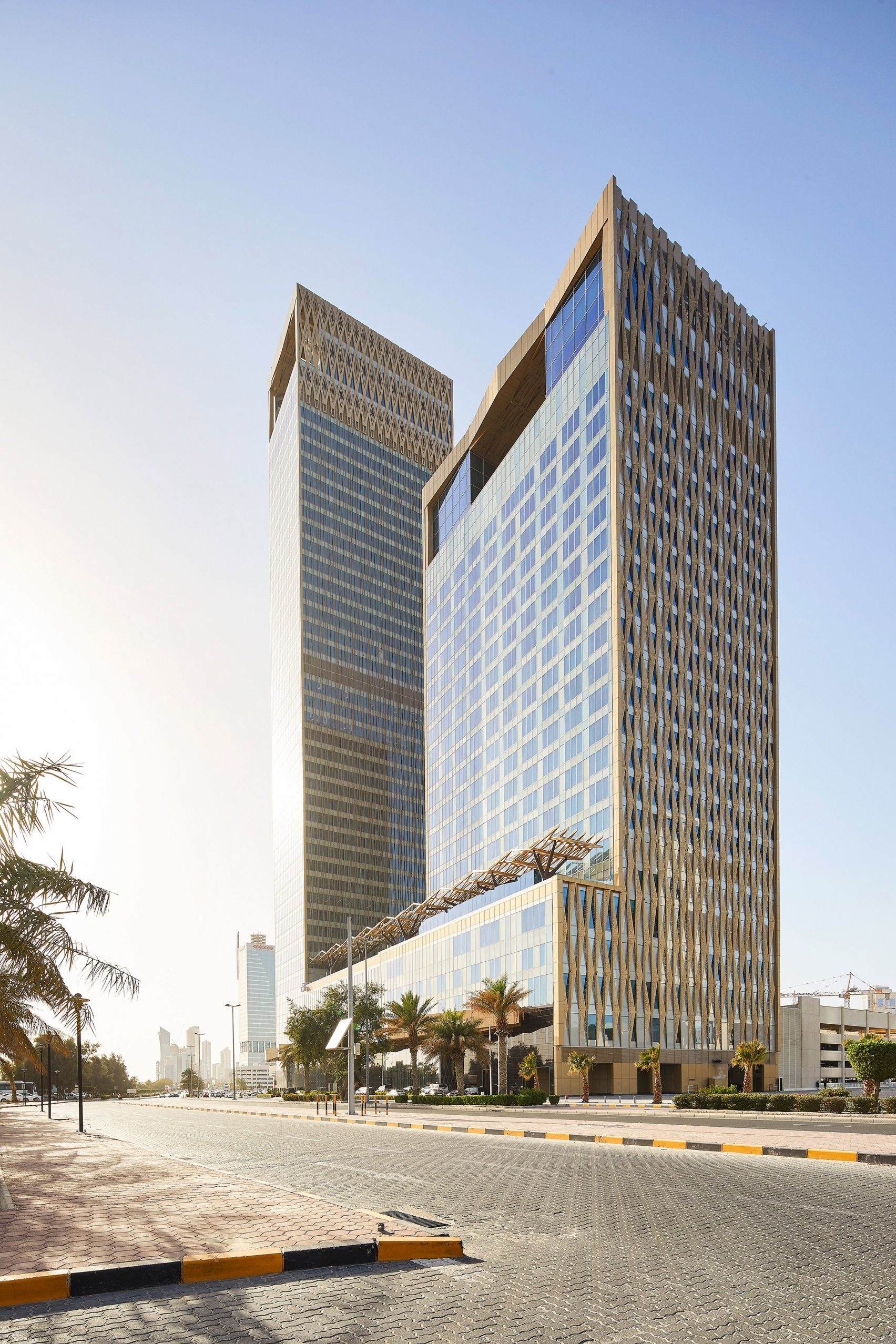 The office tower connects to the hotel, and spans across 60,000m2 and 42 storeys. An additional 2,000m2 of retail space is available on the basement level.
According to Lindblom, tall towers in Kuwait often compete through the use of dynamic facades and experimental forms and shapes, but working with a constrained site encouraged a "sensible design", one that he, and Gensler, are proud of.