Water bodies and canals: shaping the organic shifting of Dubai
The remarkably rapid organic growth and progressive development of Dubai has given its residents a refreshing sense of hope, optimism and pride while allowing locals, expats and tourists alike to experience an element of urban affinity as the city has evolved.
The residents' affinity for and attachment to the city has best manifested in their wilful and active participation in its land and real estate investment markets and its urban renewal and upgrade. As the city became more architecturally appealing and environmentally cultivated, it began to witness an irreversible phenomenon of demographic shift, growth and relocation.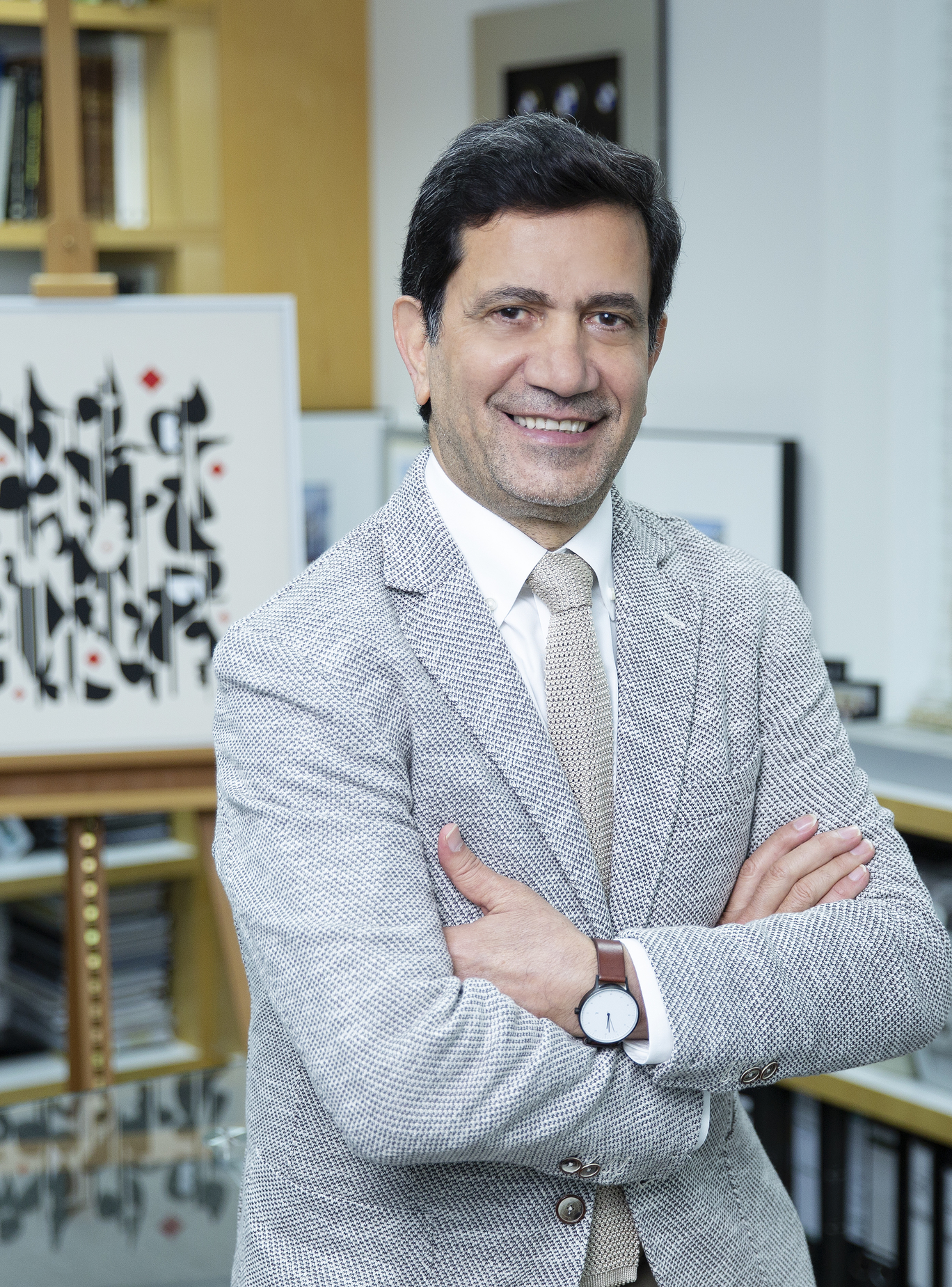 This was boosted by a relentless visionary political will and energised participation of both public and private sectors to replace some unsustainable, older urban settlements and deteriorating structures with new refreshing greenscapes and efficient urban systems. 
The local man's historical ability to coexist in harmony with surrounding nature enabled him to keep a balance between the inland desert environment and the coastal environment. It is this very sense of coexistence with the desert and the water that ultimately became the key to the emergence of some magnificent, visionary and sustainable real estate projects that managed to tame the harsh desert environment, and which would not have been possible without the adaptability and the inherent ability of the local culture to embrace virtues of change and co-existence in the demographic sense as well as in the physical and environmental sense.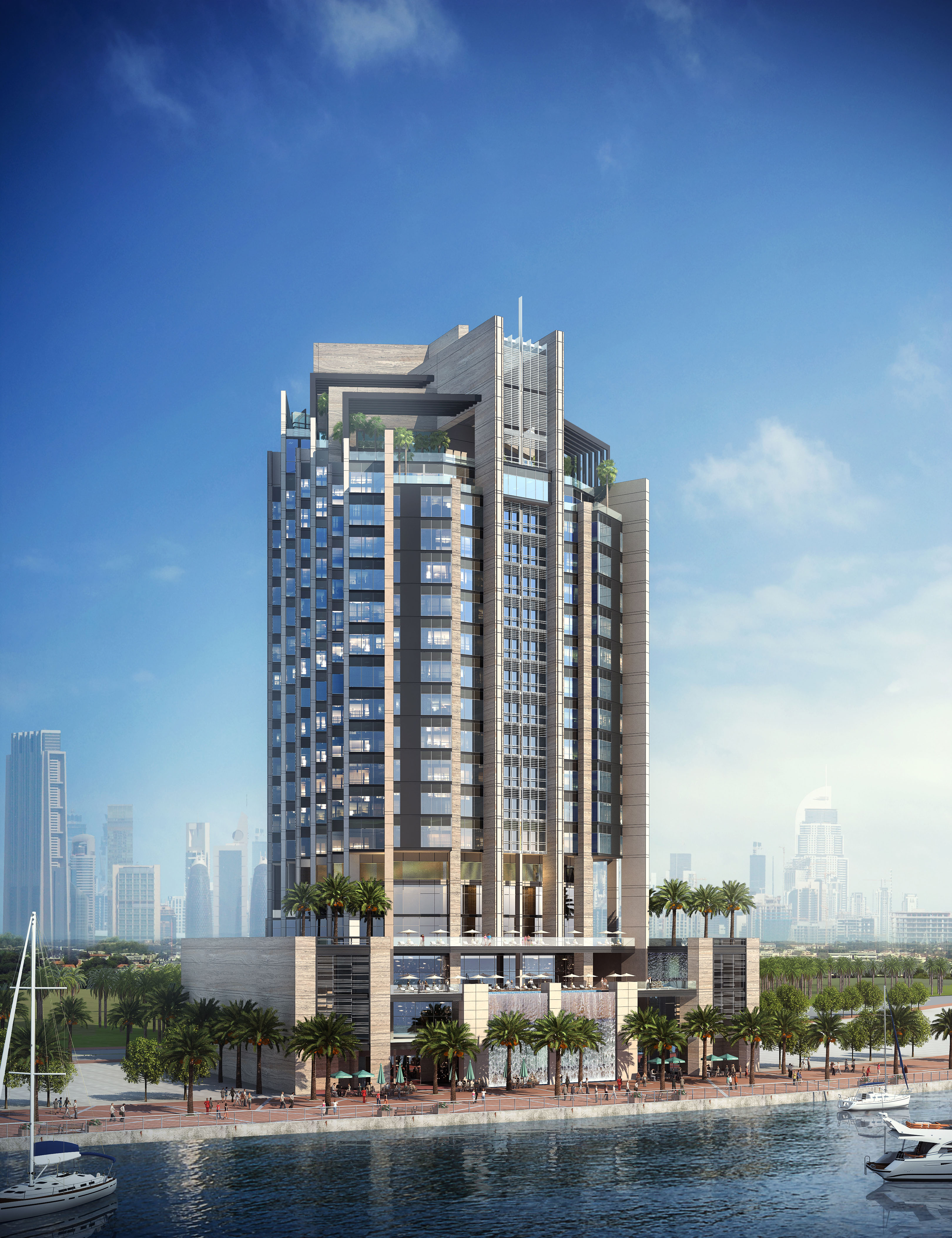 A new set of urban and cultural values and priorities for the residents emerged and waterfront living environments became a major trigger and driver in their relocation.  In fact, water bodies and canals and their associated greenscapes became a single most powerful source of inspiration and influence in shaping some of the most daring and challenging masterplanned communities and urban districts in the city of Dubai which are unparalleled anywhere in the world. 
Few cities have experienced so many visionary interventions into their eco system and natural water assets as the city of Dubai that has so successfully tamed, balanced and developed its naturally harsh desert environment. In the process, such intervention helped create some tremendous opportunities for new forms of urban renewal of habitats, infrastructural upgrade while generating a new culture of real estate economies and investment opportunities. 
Dubai Marina by EMAAR, created in 2003, was the first major marine infrastructure intervention project, which introduced a water canal inlet from the sea. This was followed by the iconic Palm Jumeirah by NAKHEEL, which added some 78.6km of coastline to the city while protruding more than 5km into the sea. This historic project, which provides new forms of private waterfront living environments and lifestyles, put Dubai on the world map of tourism. Diar Consult had the privilege to work on parts of this ambitious project as well as on Jumeirah Islands where we were the lead consultants for the design of 860 villas.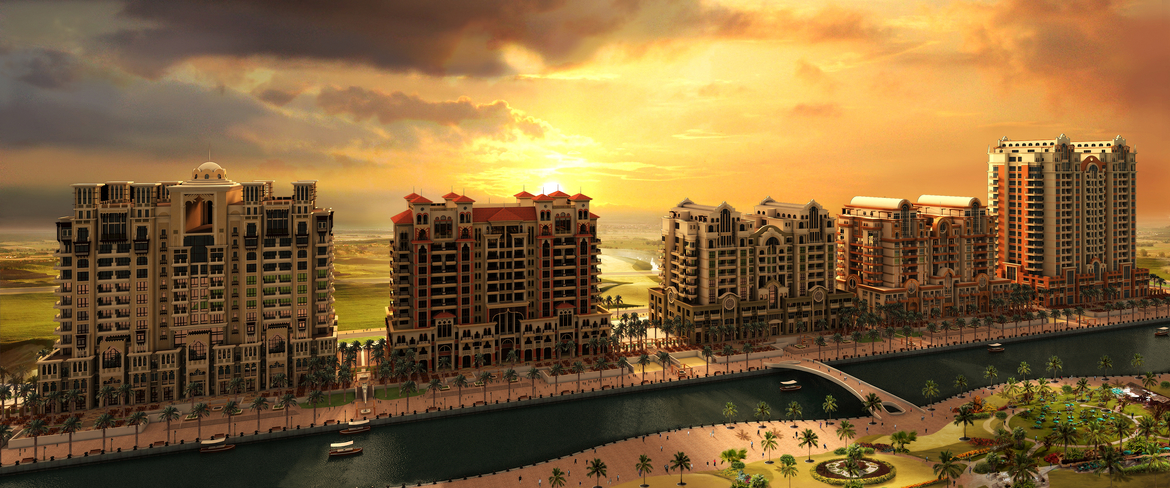 The ambitious Dubai Water Canal is a striking manifestation of such dramatic and positive impact that man's intervention can bring about to energise a city's masterplan, which helped balance the inland harsh desert environment with fresh and appealing water front concepts of residential and mixed-use developments.
Other examples of developments that rely on water bodies and canals include Dubai Downtown, Dubai Creek Harbour, Mohammed Bin Rashed City and Canal Residence West in Dubai Sports City, all of which stand as a perfect testimony to humanity's daring desire to tame the harsh natural surroundings and environment in pursuit of quality living environments and to aspire for better and more sustainable future urban habitats.
This was written by Samir Serope Daoud, chairman and principal design architect at Diar Consult