Zaha Hadid Architects reveals $145,000 Lapella Chair
Zaha Hadid Architects has designed and released the Lapella Chair, which continues the company's "investigations in structure and fabrication-aware tectonics by reinterpreting the iconic 1963 lounge chair by Hans J. Wegner". 
Made from Italian marble, Lapella's proportions, scale and recline reflect the original design while introducing "contemporary stone tooling and carbon fibre composites".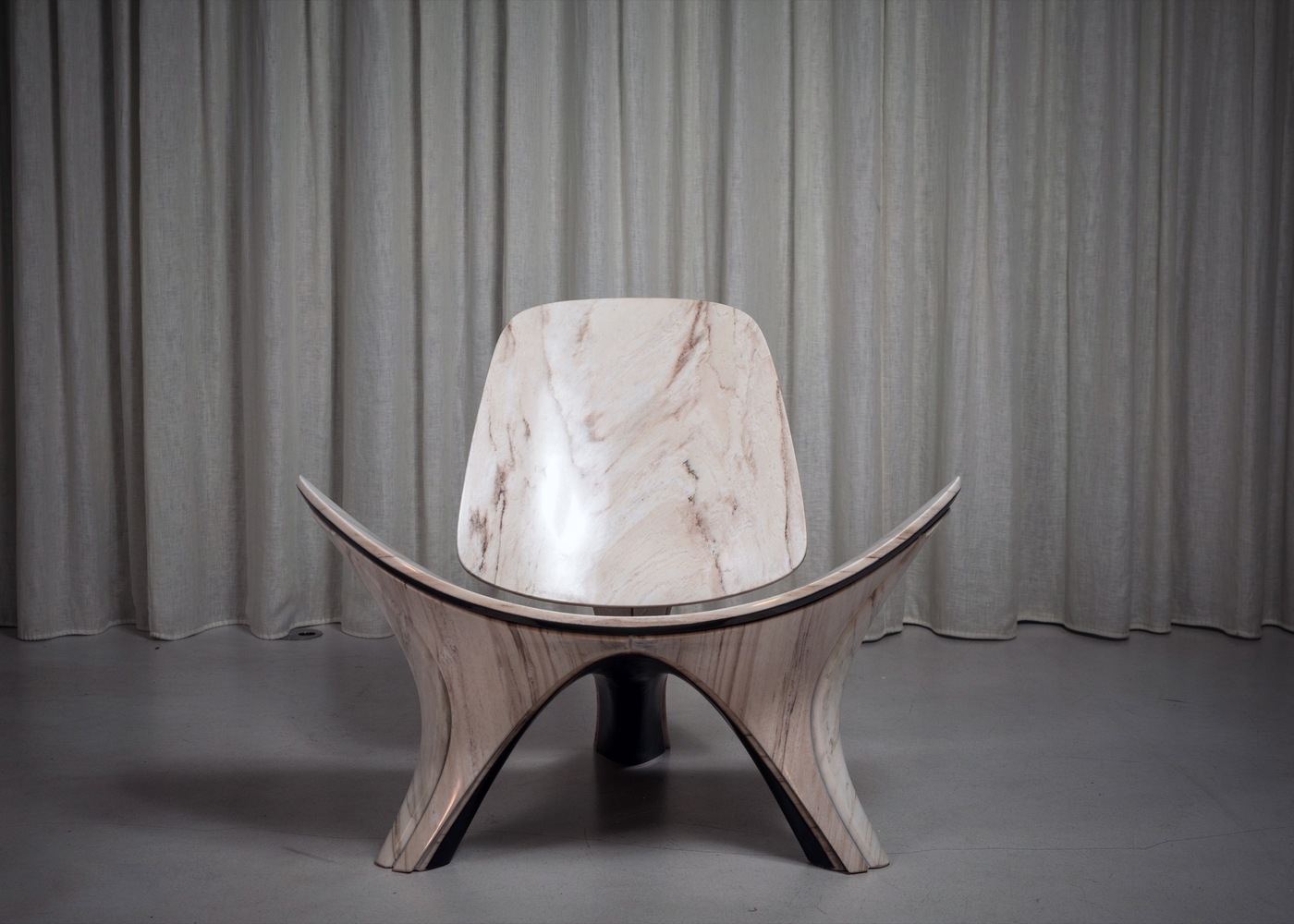 Priced at $145,000, the design creates a hybrid of compressive properties of stone and the tensile properties of carbon. Forged from precision computer numerical control (CNC) manufacturing, ZHA used a blend of Palissandro Classico Marble -- a polished, slightly pearlescent Italian marble with cream and hazel coloured stripes, and 8-12mm barcon fibre rolls, which achieves maximum thinness, lightness and strength.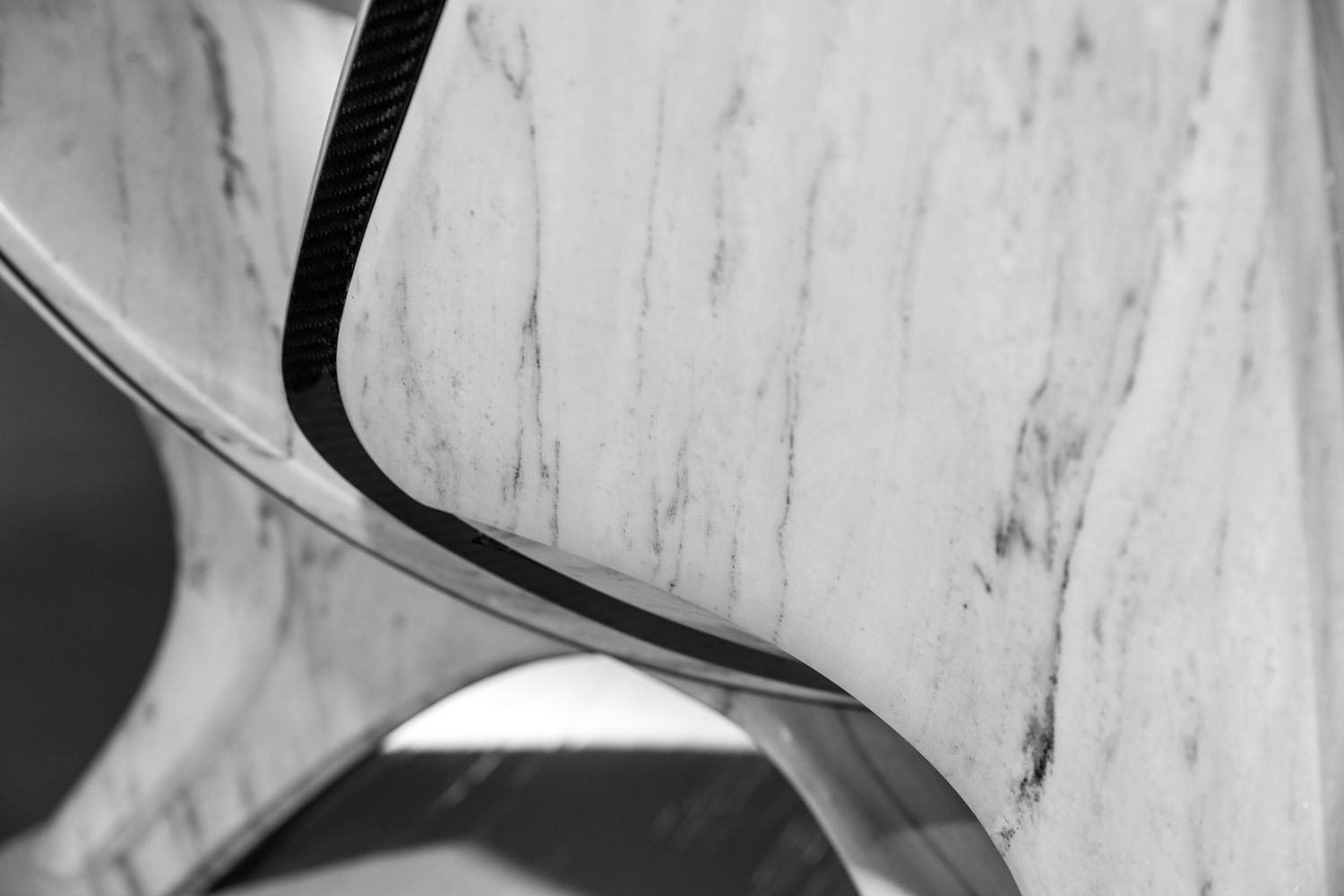 In a statement, the architects said, "The design employs contemporary, state-of-the-art algorithmic extensions to historic design techniques usually found in stone masonry of yesteryear. These stereotomic design techniques recuperate from history, the utilisation of curvature to elegantly transfer weight and forces to ground along with organising the layout of material in relation to such force-flows."
Lapella was designed in collaboration with London-based engineers AKT-II, the University of Westminster, and New York Institute of Technology. Sponsors included Generelli SA and New Fundamentals Research Group.