L.E.FT Architects completes project in Lebanon's mountainous resort town of Faqra
New York-born architecture practice, L.E.FT Architects, founded by Ziad Jamaleddine and Makram El Kadi, has recently completed a resort-home in Lebanon's mountainous town, Faqra. 
The two-storey concrete home follows the shape of its triangular corner site with a gently curved geometry.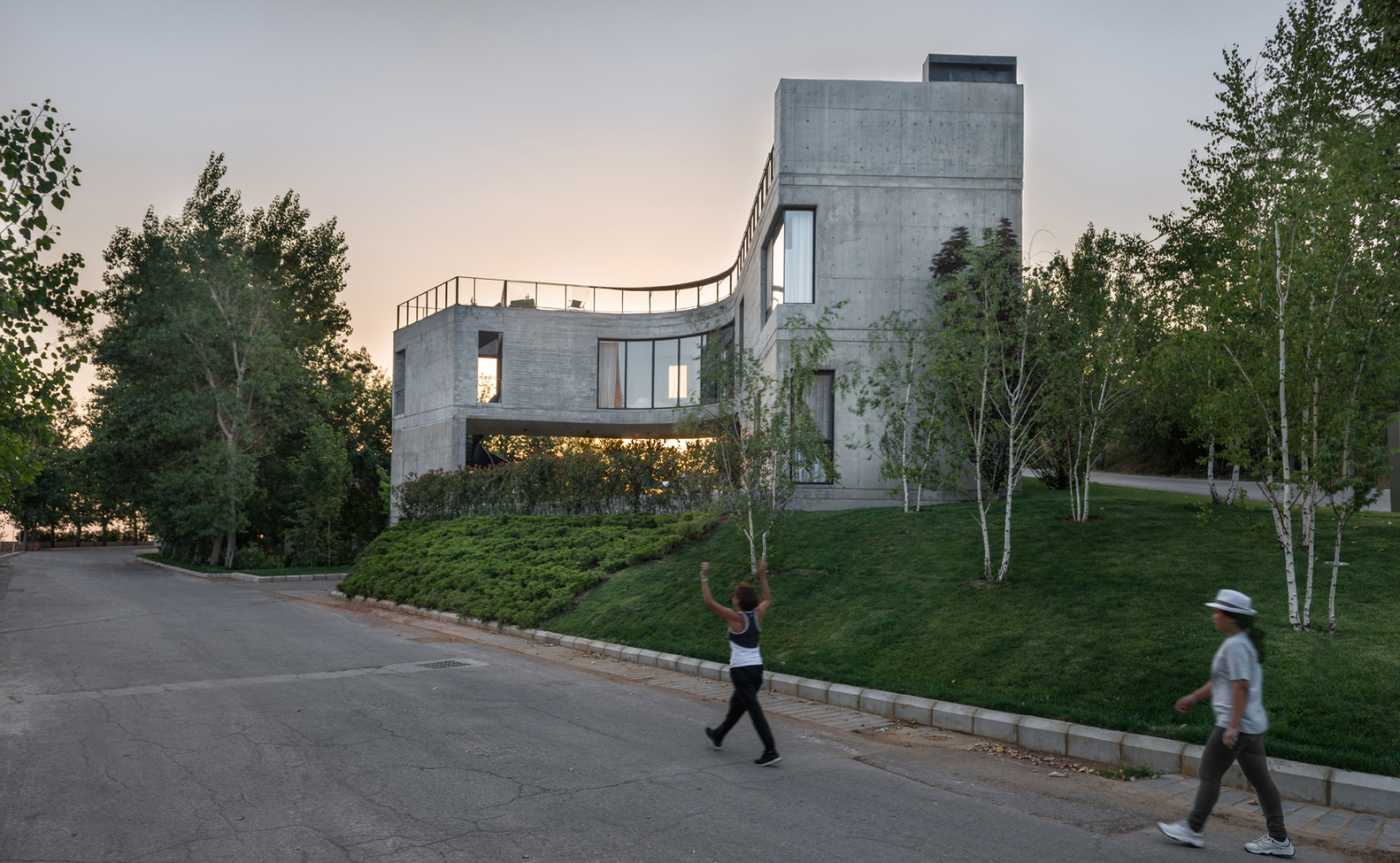 Creating different outdoor spaces of varied spatial and environmental qualities, the house consists of a rectangular ground floor volume, which contains the bedrooms. The first floor, which hovers just above, features the living quarters. 
The design, which was inspired by the popularised idea that one can ski and swim in the same day when in Lebanon, features a multi-seasonal programme, with each space to be enjoyed in a specific season. Vistas of the surrounding mountains from the elevated outdoor roof also merge with views of the ground outdoor pool area. 
"Mapping the resort's seasonal cycles and their overlaps with Lebanese religious and national holidays, the design focused on maximising the yearly occupancy of the resort house through orchestrating four 'weather specific' outdoor spaces along that loop," said the architects in a statement.
"Each space with its degree of enclosure and orientation is encouraged to be enjoyed in one season, and in off-seasons. The four outdoor spaces render the house porous and open to the weather's air, sun, tree shade, blowing leaves and accumulating snow."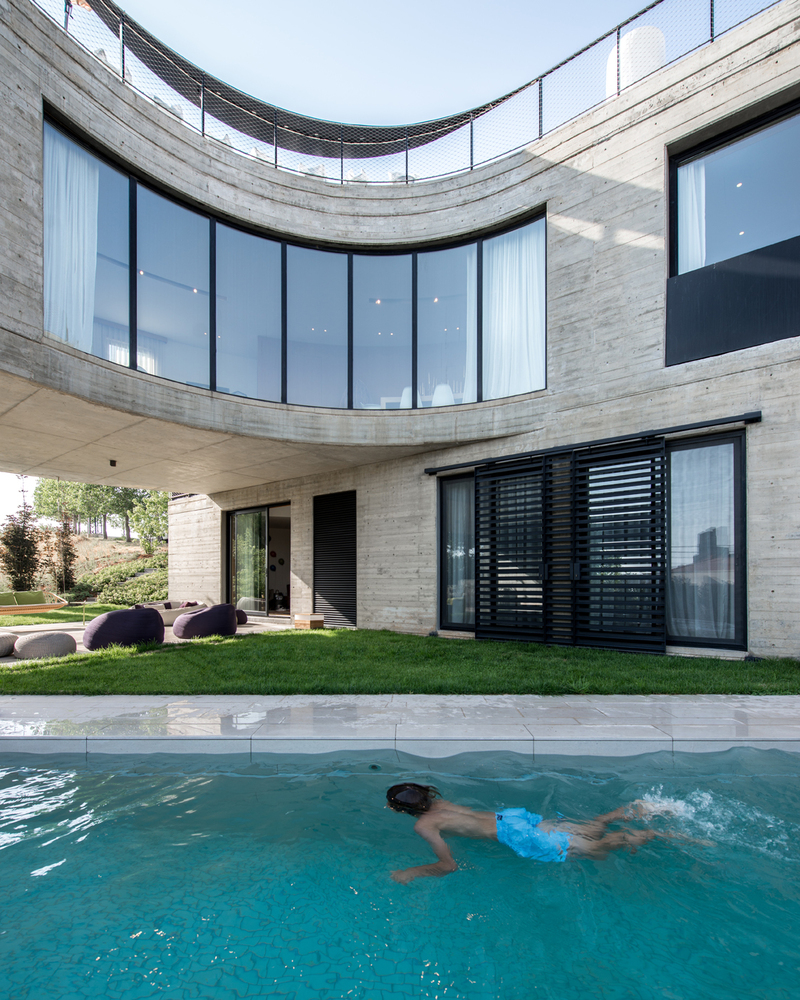 Organised around the circulation that joins the four outdoor spaces, the house consists of the following areas: the (Spring) Welcome Terrace, the (Fall) Roof Deck, the (Winter) Elevated Inner Courtyard, and the (Summer) Pool Piloti. This creates a continuous spatial movement that complements the sequencing of the interior spaces of the house, said the architects, without ever entering them.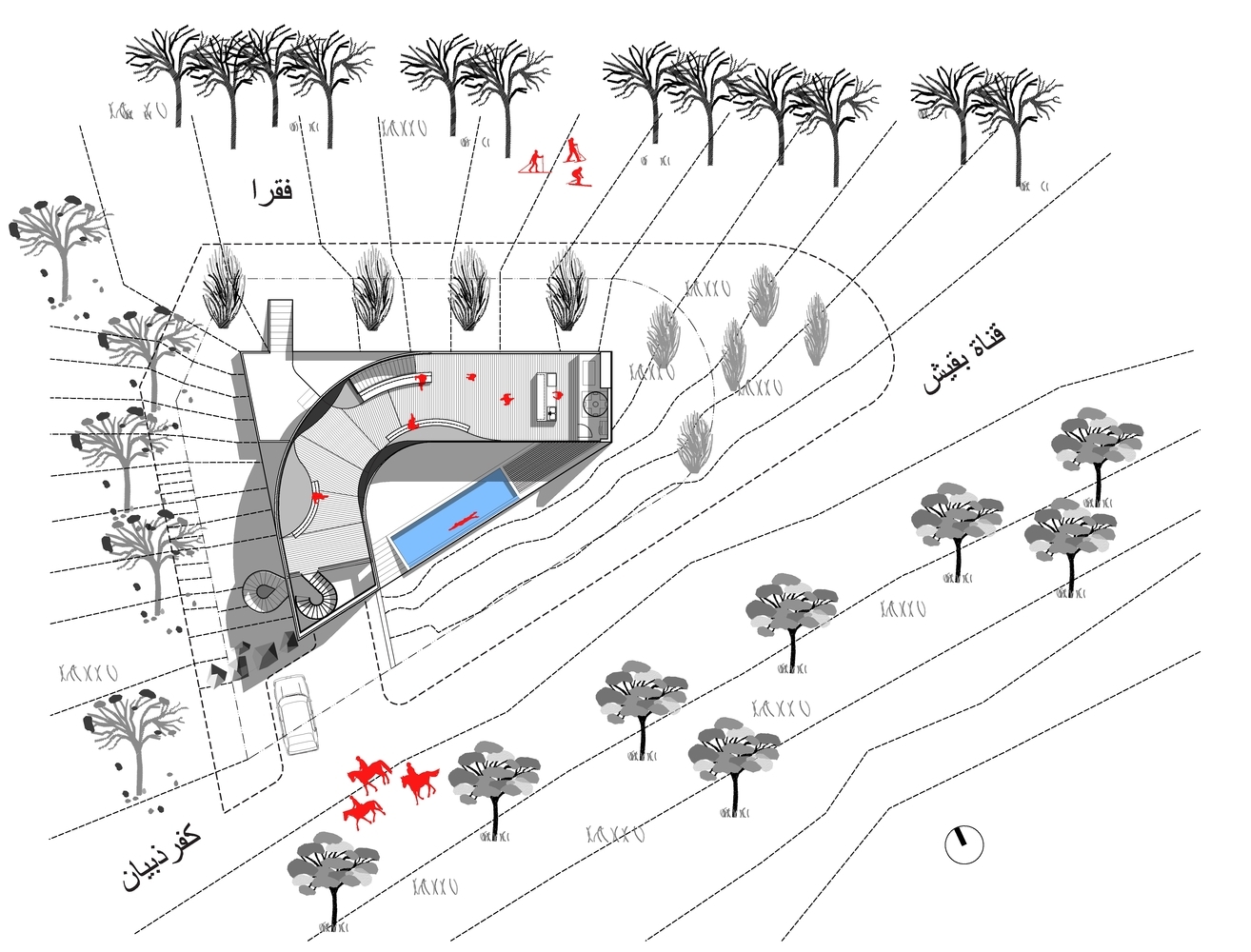 "The path becomes a way to experience architecture from without, an space between the architecture and its environment," the statement said. "The volumetric articulation of the house is derived from both the circulation loop and the orientation towards the view. While the ground floor is a simple rectangle with the private spaces looking at the pool deck area, the first-floor living areas bend towards the view, also allowing it to look back at itself. On the interior, the bent space is furnished with a custom designed bent dining table."