Construction on JT+Partners-designed Hampton by Hilton Hotel in Ras Al Khaimah breaks ground
Construction of the region's first Hampton by Hilton Hotel in the UAE's northernmost emirate Ras Al Khaimah, designed by JT+Partners, has recently broken ground with completion expected by the first quarter of 2020. 
Located on the emirate's Al Marjan Island Two, the hotel consists of two main components: the podium levels, which house all of the public areas and food and beverage outlets, including speciality restaurants, exercise facilities and a large lobby; and the tower levels that feature more than 500 rooms and suites, which are given acoustic treatment to offer guests uninterrupted privacy and relaxation.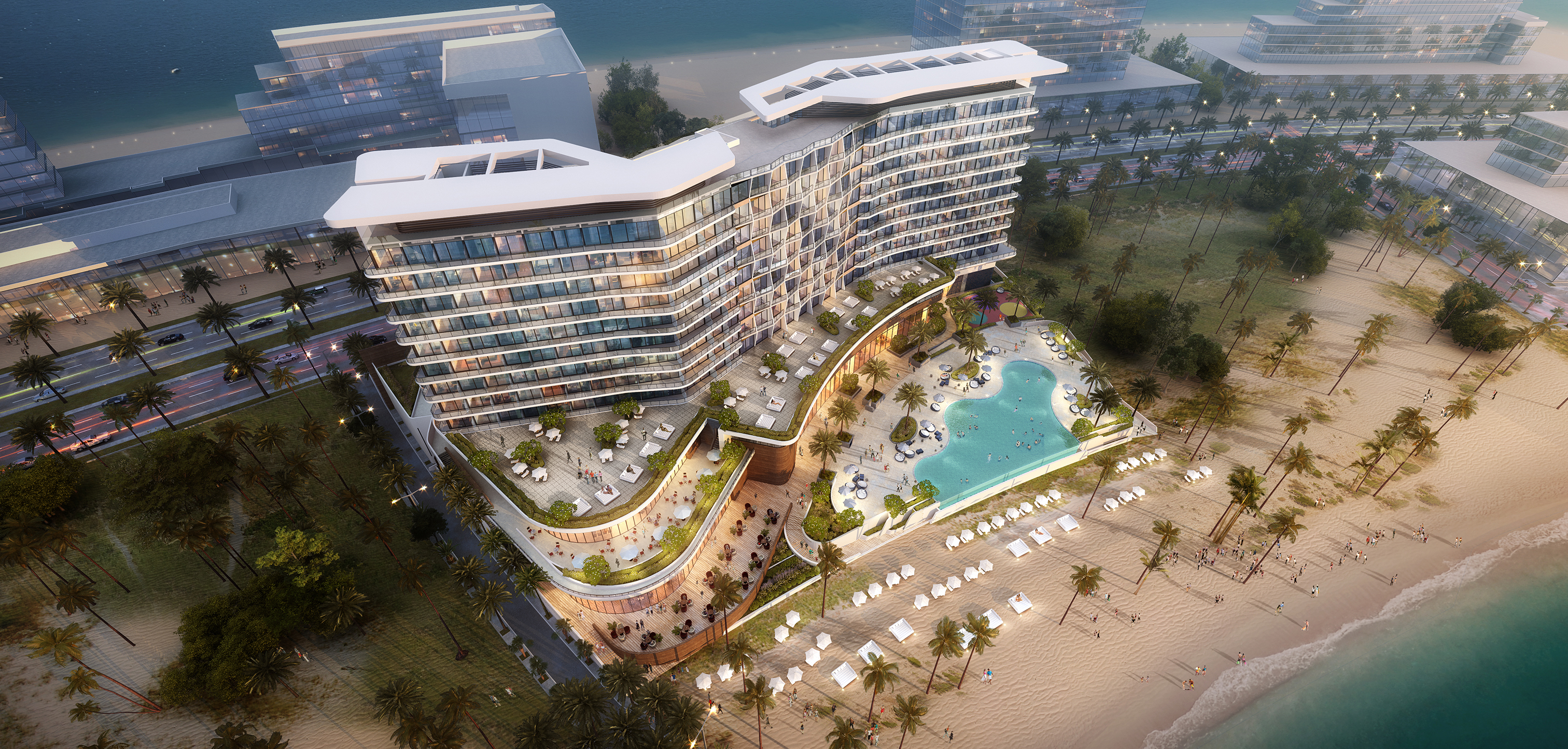 "The architectural and structural strategies have been carefully analysed to create an impressive volume that welcomes the guests and emphasises the sense of arrival," said the architects. "A full height glazed facade has been designed to give paramount exposure to the beach, pool and a beautifully landscaped area."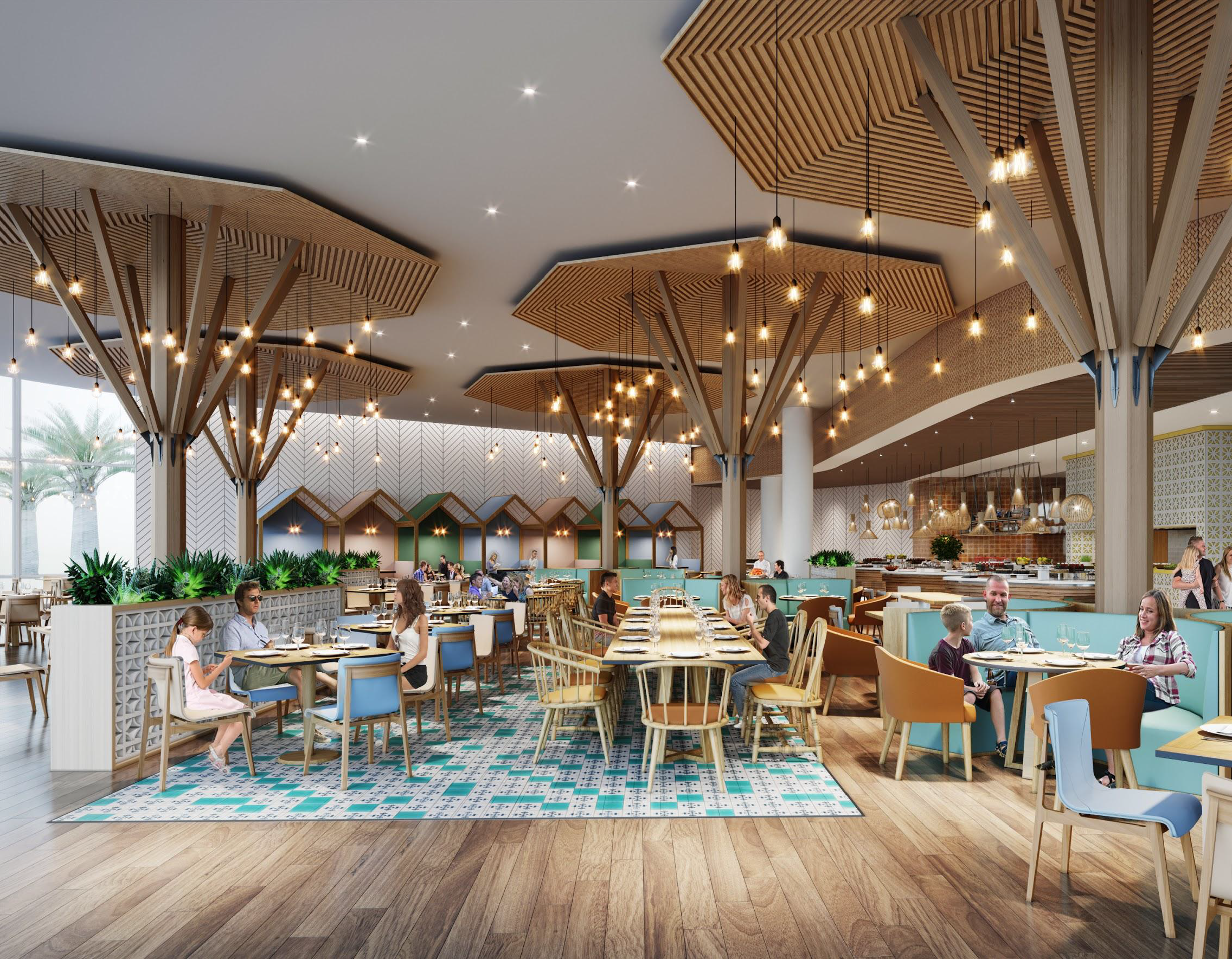 Facing the east in order to avoid direct sun exposure from the south orientation, the tower's setting follows the elongated side of the plot further maximising sea views, the architects added. And in accordance with Hilton's sustainability commitments, as outlined in the Hilton World Wide Sustainability Policy, the design also aims to provide an energy-efficient building, and applies an extensive sustainability strategy that has been set-up to conserve as much energy as possible, reducing operational costs and minimising the building's impact on its environment.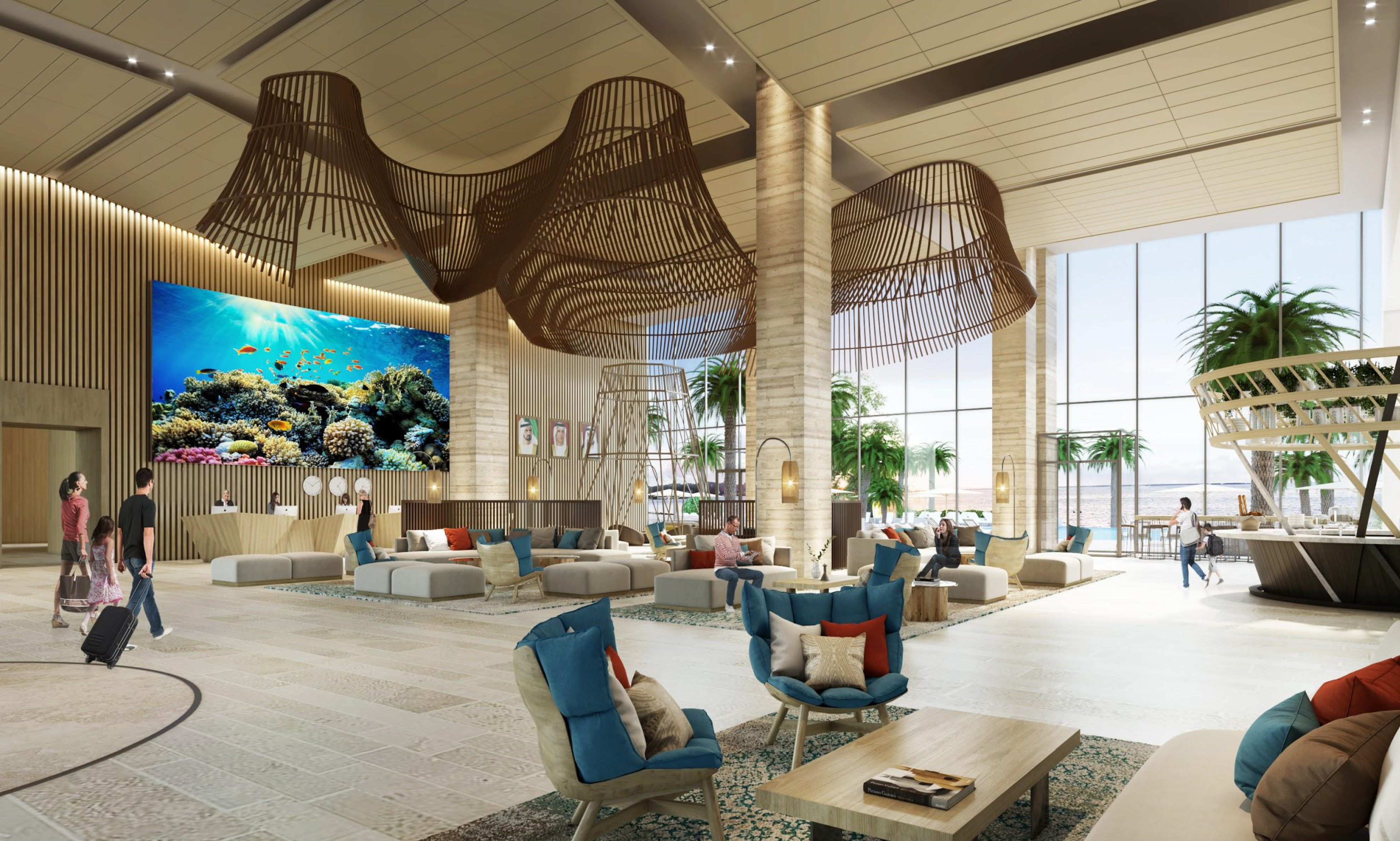 "The organic shape of the waves washing [up against] the sand has been introduced to the podium level," the architects said. "This creates a wide swimming pool deck, a big terrace for the speciality restaurant and a great outdoor seating area extension for the All Day Dining. The swimming pool's location was carefully studied, as well, in order to optimise day light and sun exposure. With the addition of landscaping, sun terraces and facilities, the end-users' experience as a guest within the development is enhanced."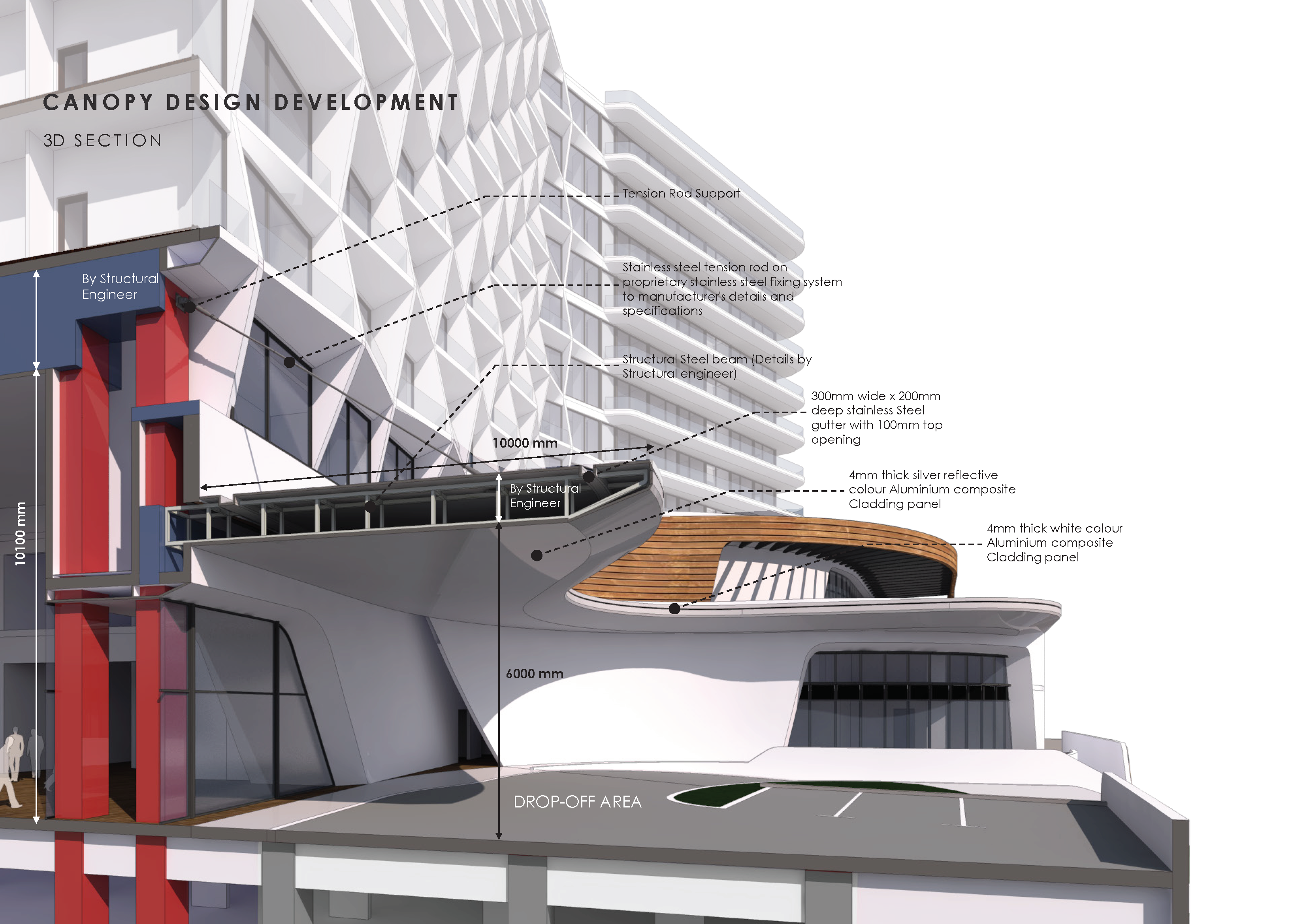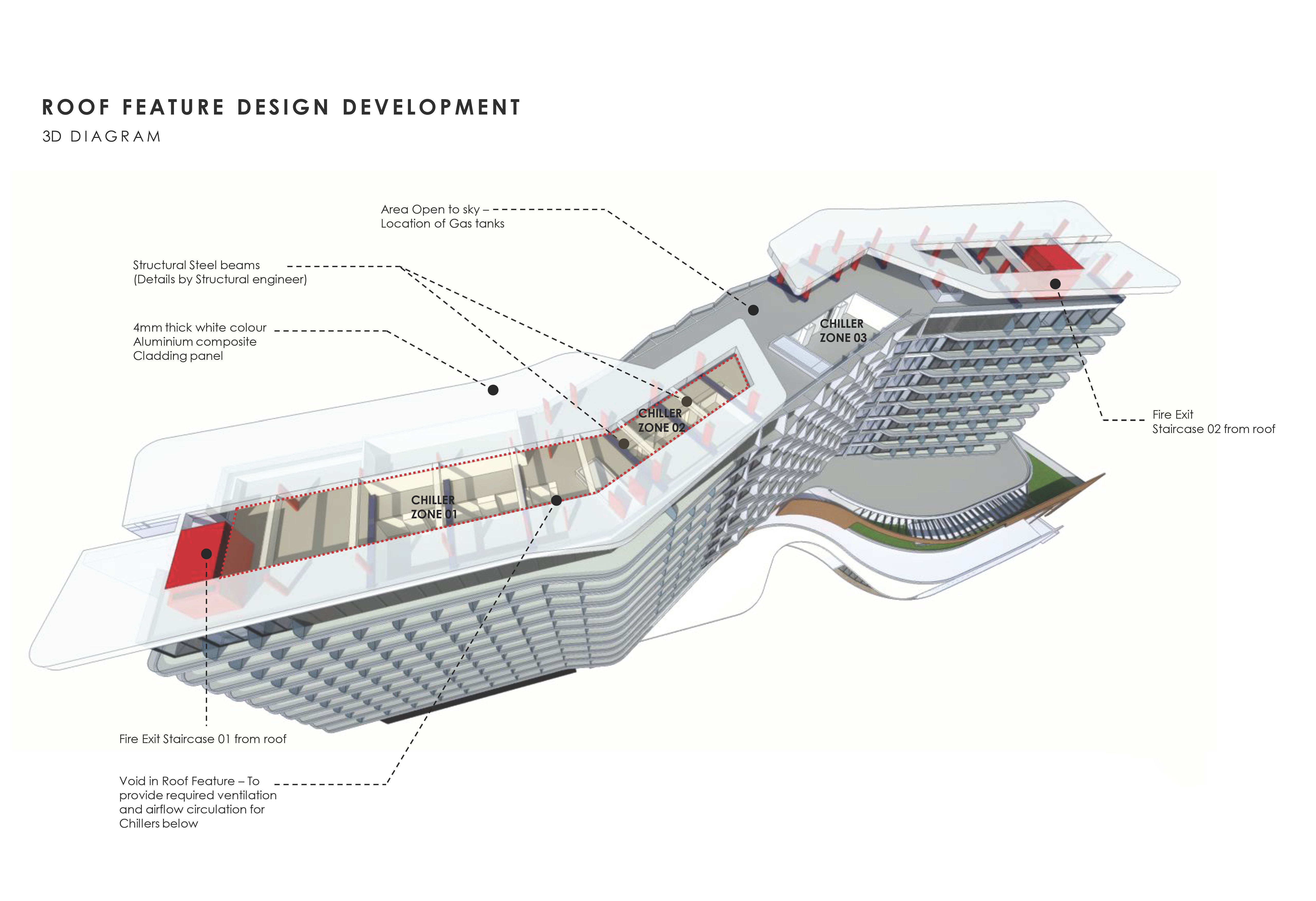 Intended to be completed in time for the Dubai Expo 2020, the Hampton by Hilton Hotel is a reflection of Ras Al Khaimah's vision to build more quality hotels, establishing itself as a "credible leisure activity and adventure destination," the architects added.